Got something to say that will inspire millions of visitors on whats-your-sign?  Then share it!  This is your golden opportunity to be a guest author and have your voice heard on whats-your-sign.com (WYS).  If you're interested in being a featured guest author on my website, read on for more details about guest blog bennies and guidelines.
Benefits Included With Your Guest Author Post on WYS
Shout Out to You: Your author's biography will be shown at the end of the article with your bio picture (if you choose) and a link to your site if you desire.
Making it Pretty: I'll add images to your article that are attractive & relevant to your brilliant blog post. If you have your own copyright-free images, I'm happy to review and publish those with your article too.
Social Sauce: Most guest posts are shared on my social networks such as Facebook (11K followers currently), Twitter, etc.
Get Noticed: Currently, WYS sees 3+ million visitors per year and growing all the time. This potentially puts your guest post in front of the right readers. Your guest post is a feature that has the potential to win you the attention for your talents and perspective you might not have on other platforms.
Traffic for You:  Your guest post could generate great potential traffic for your website. Backlinks such as the link to your website summons organic traffic to your own blog and helps build authority to your online presence. 
It's Free:  As of this moment, I do not charge for guest posts that meet the criteria of WYS (see below for article submission guidelines). If you want to add to the value of WYS, and/or mention your website in the author's bio for the pure sake of improving the lives of others – I'm down with that and welcome your submission free of charge.
(When It's Not Free): In the event you want to promote a product, service, or sales page, you are still welcome to be a guest author. However, I do charge for sponsored links and promotional posts. If you're interested in doing business with me in this capacity, you can contact me here and we will discuss pricing and terms.
Good Deed Done:  Okay, this might sound hokey, but contributing to WYS's growing body of work is contributing to a good cause.  This website helps millions to perceive the world in therapeutic, healing ways.  You can feel good knowing you are a part of a movement that improves lives.
Writing Guidelines For Guest Authors on Whats-Your-Sign.com
Originality: Your guest blog post should be 100% original content written by you. Your article should not be published anywhere else (including your website). This includes large chunks of content copied and pasted into your submission. All articles are run through a plagiarism checker – no articles will be accepted if not 100% original.
Niche-Related:  Submissions (personal or promotional) will only be considered if the subject matter is related to the topics on WYS. Some of the many topics on WYS include: Astrology, Numerology, Animal Totems, Symbolism in Nature, Dream Interpretation, Meditation, and Alternative Thinking.
Be Helpful:  The whole objective of WYS is meant to help people cope, live well and thrive. So, share personal stories or helpful hits that offer insights into how others can learn how to live their best lives.  The point is to have the reader come away from your piece with a new frame of mind and/or new tools to help them live more fully. Guest blog posts that are purely self-aggrandizing or self-promoting will not be considered. However, if you have a well-written article that promotes a service or product that is in line with the WYS's mission, I will consider publishing it on the website. If this is the case, contact me here and we'll discuss terms and mutual benefits.
Length:  Articles should be 700+ words
SEO: If you know about SEO (search engine optimization), then by all means include it in your article. If you don't know what SEO is, no worries. I'll take care of SEO such as keyword usage. However, please know that some slight word adjustments might be made to your article to accommodate for SEO keywords.
Voice, Language, and Attitude:  All guest posts should be upbeat, uplifting, and positive in nature. I will not accept negative, inflammatory, or derogatory language on this website.  Furthermore, if you're linking to your website via your guest post, I will not accept links to sites that are considered offensive.  Lastly, WYS's audience is primarily English-speaking. Therefore, your article should be written in fluent English.
Consider Your Audience:  As mentioned, guest author blog posts are about enhancing the lives of readers on WYS. Your post should be geared towards inspiring, helping, and uplifting WYS's audience. Articles that are self-promoting, or intended to drum up sales for the guest blogger will not be considered for publication unless you contact me to make a business arrangement for a promotional piece featured on WYS. 
Your Rights:  Your words are a gift on WYS and meant to improve the lives of all who visit this website.  Furthermore, your original content published on WYS will be promoted and potentially seen by millions of visitors along with your author's bio included at the end of your post.  That said, WYS reserves the right to remove or make slight edits to contributing author posts.  This is done with your knowledge. As mentioned, articles must not be duplicated on your website or any other – it should be 100% original if it is published on WYS.
What to Do Next?
Still with me? -Still interested in being featured as a guest author on whats-your-sign.com?  Then take a moment to drop me a line via this contact form:

Thank you for your interest in being a guest author on whats-your-sign and contributing to a thriving community of innovative thinkers and soulful peeps.  I'll be in touch with you as soon as possible to discuss your guest post on WYS.  Thanks again!
Mighty brightly,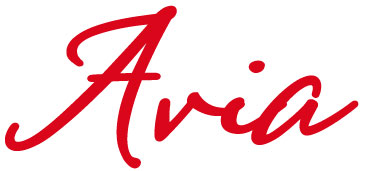 © Copyrighted. All Rights Reserved.