Astrology Books That Could Change Your Life: If there is one fact that all of us Earthlings know, it is that our fate can be discerned from the stars. For centuries, astrology has been the tool that has enabled many to gain significant insights into their lives and life purposes. Based on the position, influence, and alignment of major stars and planets in the birth chart, we can use the heavenly guidance we receive to navigate the different realms of our lives. 
If you are curious as to how you can enter the mystical world of astrology, and the curiosity has only been piqued with butterfly symbolism and recurring numbers – the journey usually only begins when one opens themselves up to the energies of the universe.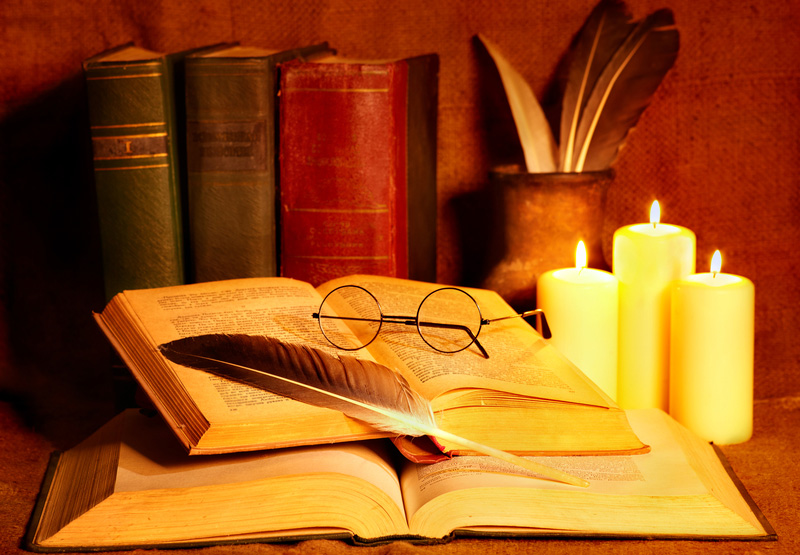 Understanding the energies recorded in your birth chart at the time of your birth can help you recognize any damaging behavioral patterns that exist. Natal charts can also provide insights into any upcoming situations or challenges that you might face.
Astrology works on the principle of free will – where we as humans recognize that we are bound only by the limits of our mind and that the planetary influences provide direction during times of need.
If you are an ardent believer of the power and influence of the Cosmos on our daily lives, read on to discover some of the best astrology books available that can catapult your entry into this magical world!
6 Excellent Astrology Books and Reviews
Astrology books are an excellent way for us to understand how cosmic energies work to create a life that is most suited for our spiritual growth and well-being. If zodiac signs and natal charts sound like a fun and exciting picnic, here are some books that can help you deepen your knowledge of the stars:
1. Theresa Reed – Astrology For Real Life 
This is an excellent book for beginners that breaks down the concept of astrology to easier-to-understand terms and chapters. Each section of the book has questions at the end that will allow you to test how much you have learned and what you need to get a better understanding of. Learning from this book will require you to jot down notes, either in the book itself or in a separate notepad or digital workbook. Recommended highly by astrologers Monte Farber and Amy Zerner, consider this book as a stepping stone into understanding exactly what it is that astrology can do for you.
2. Helena Avelar and Luis Ribeiro – On the Heavenly Spheres 
It was a thousand or more years ago when civilization began recognizing the influence of different heavenly bodies on the events taking place on Earth. All of the principles and rules of astrology presented in this book apply to a wide range of branches including elective, horary, mundane, and natal. With chapters on the visible planets, the Zodiac, the Houses, and the Stars, readers gain a thorough depth of knowledge in learning how to read natal charts. Given that practically-oriented approach to delivering astrological concepts, this is a book that makes use of illustrations to cover an entire breadth of cosmic knowledge. If you have been seeing Angel Number 1111 popping up around you, be sure to take it as a sign from the universe and continue on your spiritual journey. 
3. Julia and Derek Parker – Parkers' Astrology 
A book that doubles up as a guide and an excellent gift for all astrology enthusiasts, Parkers' Astrology book strives to introduce a range of different concepts relevant to the stars. From houses and signs to planets and aspects, the beautiful designs of this book make it an interesting and informative read. There is also a range of illustrations and charts that are very appealing and allow readers to understand the concepts being dictated in the book. Readers have commented on how the illustrations have served to enhance the quality of the material being learned. The writing style is engaging and insightful, Parker's Astrology is a must-have on your bookshelf! 
4. Joanna Martine Woolfolk – The Only Astrology Book You'll Ever Need 
This is a book for all astrology fans who are beginning to learn of the various signs and placements in their charts. Covering everything from Houses and placements of specific planets to ascending, sun, and moon signs, this is a book filled with all the right kinds of knowledge needed to interpret charts and planetary alignments. With regular advice dispensed on all matters ranging from romance to lifestyle, money, and health, this book is a recommended guide for seekers all over the world. One of the best features of this book is that there are chapters that take a look at the mythology and history behind astrological phenomena, followed by detailed updates on the latest developments in the field.
5. Jan Spiller – Astrology for the Soul 
For those who have a thorough knowledge base on the workings of the astrological realms, Astrology for the Soul is an excellent book providing a stepping stone to entering intermediate levels. Readers can use this book to understand the self-portrait that is presented by the North Node of the Moon which exists in your astrological chart. The knowledge and insights that you may receive from the North Node of the Moon can be significantly detailed as opposed to the more common profiles of sun, moon, and rising signs. You can also use the healing affirmations present in the book that are designed to strengthen the traits you require for happiness and success.
6. Joost Elffers and Gary Goldschenider – The Secret Language of Relationships 
An excellent book for those seeking to understand the dynamic of all their romantic and platonic connections, The Secret Language of Relationships uses astrological principles to enable readers in crafting their relationship profiles. This can be done in a chosen duration of any 2 weeks in a year. With beautiful designs and illustrations, if you are a person who enjoys interacting with others and putting resources into understanding relationship patterns, this one's for you! We would recommend this book for those who want to gain the most from the significant relationships in their lives.
All of the above astrology books are designed to provide you with all-rounded knowledge on the star and planetary influences. You can even consider taking note of The Fool's energies, opening yourself up to a world of mystical adventures!
With illustrations, case studies, examples, and easily digestible writing styles you can create your astrology reading list for the right way with these winners!
---
Author's Bio: Rachel Torgerson is a Tarot reader, dream-worker, shamanic healer, and the author of tarostrology.net. With roots in Christian mysticism, she blends elements of the divine feminine, dream interpretation, and sacred imagery into her spiritual practice and healing work. For many years, she has shared the magic of manifestation with thousands of clients by tapping into the transformational energy of color and Tarot to promote self-empowerment and problem-solving through retreats, lectures, workshops, and one-on-one services.