Choosing the book you know you'll love can seem impossible with so many wonderful novels available. We've selected the ideal collection of 12 romance novels, each with a unique plot, subgenre, and style, and each expertly matched with the positives, negatives, and distinguishing characteristics of the Zodiac signs. Keep reading to learn about these suggestions for the best romance novels based on your zodiac sign.
Aries (March 21 – April 19) The One Woman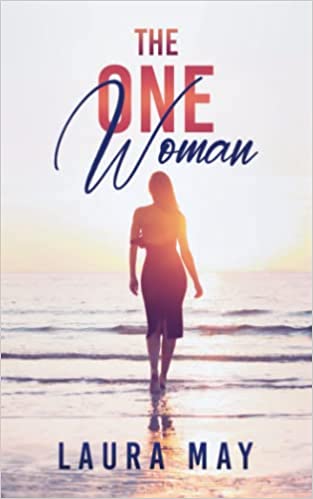 The Book for you: The One Woman by Laura May
This powerful fire sign is used to facing off against rivals. Bold and determined, Aries jumps into even the most difficult situations head on, making sure they always come out on top. 
About the book: The protagonist in Laura May's sapphic book, The One Woman, is Julie, a graphic artist. Los Angeles, Barcelona, Tel Aviv, and Kyiv are just a few of the cities where the action happens. Regrettably, we don't know much about Julie's past or how she met Mark. Until she meets Ann, that is. Ann is an avid surfer and web developer. It is clear that Julie cares for her. The moment their past and present collide in Barcelona, there is a genuine spark. When tragedy strikes, Julie will have to choose between her love for Ann and her commitment to Mark. Can true love last a distance? Learn more in this romance written by Laura May author.
Taurus (April 20 – May 20) Kulti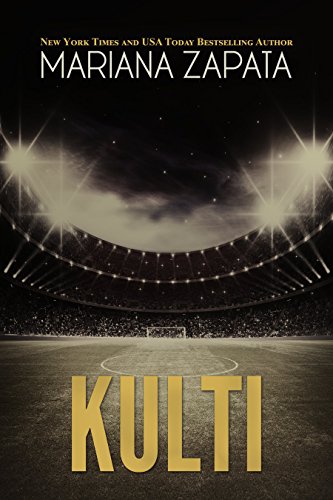 The Book for you Kulti by Mariana Zapata
Taurus people typically like the way things are. They represent steadiness, observing the breeze while sitting in an area of grass. Taureans are a haven of serenity and a rock of dependability when everything else seems to be falling apart. They operate using practical knowledge and expertise.
About the book: Sal Casillas, then age 27, didn't need to think about it for more than a week before she began to question what she had seen in the legendary soccer player and why she had ever hung his posters on her wall or imagined getting married to him and having children who would excel at the sport. Sal had long since moved on from the worst non-breakup in the annals of fictitious romance with a man who was unaware of her existence. She is therefore unprepared for Reiner Kulti to appear at her team's season as a quiet, recluse shadow of the passionate, explosive man he once was.
Gemini (May 21 – June 20) You Deserve Each Other
The Book for you You Deserve Each Other by Sarah Hogle
Gemini is impulsive, playful, and endearingly chaotic due to its endless curiosity. Therefore, Nicholas Rose is the ideal fiancé for Naomi Westfield in the book, You Deserve Each Other. Never do they argue. Three months out from their grandiose wedding, they are gearing up. And she has had enough of him completely and terribly.
About the book: There is a catch: whoever calls off the engagement will be liable for the nonrefundable wedding expenses. Naomi wants to end the engagement. When Naomi discovers that Nicholas has been acting happy as well, the two of them get into a full-blown emotional battle while playing practical jokes and sabotaging one another.
But Naomi notices that her determination is eroding as the wedding countdown approaches, which may or may not happen. They are finally being themselves and having fun with the last person they expect: each other, because they no longer have anything to lose.
Cancer (June 21 – July 22) Make Me Sin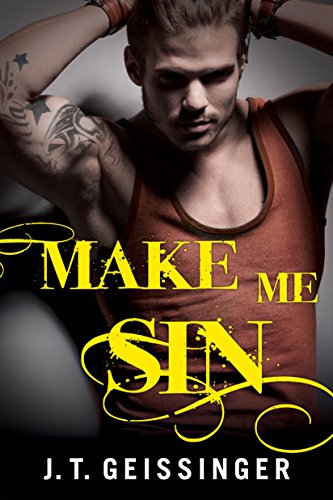 The Book for you Make Me Sin by J.T. Geissinger
The self-awareness of Cancer is like the tides. They shift in and out of focus all the time. Their character is complex. They fluctuate between a variety of moods, some of which are contradictory, but they also have a strong, fundamental self.
About the book: The fact that Chloe Carmichael is both the maid of honor and the florist at her best friend's glitzy wedding makes her life feel fairly wonderful. But as soon as the best man, Bad Habit drummer A.J. Edwards, appears, everything swiftly turns bad. A.J. is everything Chloe despises: tattooed, egotistical, and generally unfavorable. So why does she keep thinking about him?
They have an evident chemistry. A.J. will be the first to admit that he is not perfect, but there is something that Chloe would be devastated by that he is keeping quiet. The drummer discovers he needs her more than ever, despite the fact that the only way he can protect her is to push her away. Will Chloe and A.J. ever find their rhythm again when a wedding-day encounter reveals secrets they're both trying to keep hidden?
Leo (July 23 – August 22) The Dating Plan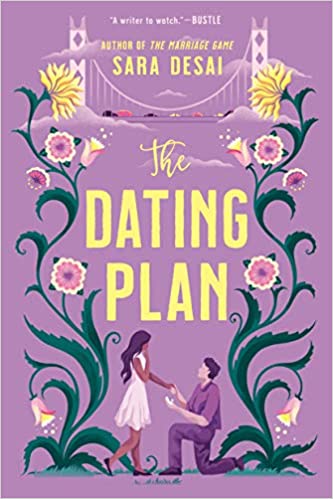 The Book for you The Dating Plan by Sara Desai
The Sun rules the Leo sign, which is symbolized by "the lion," the king of the wild. If you are familiar with Leos, you are likely aware of their emphasis on leaving a positive first impression.
About the book: Software engineer Daisy Patel is more adept at understanding lists and logic than both her bosses and partners. The one thing she can't provide her family is the marriage they expect because she has her life all planned out and has no interest in finding true love. With few other options, she invites her childhood sweetheart to serve as her fictitious fiancé.
Venture entrepreneur Liam Murphy has a point to make. He realizes his best friend's little sister offers the ideal solution to his problem when he finds out that receiving his inheritance is conditional on getting married. A marriage of convenience will satisfy the requirements of his late grandfather's estate and get Daisy's meddling family off her back. If only nine years ago, when she was a delicate teenager, he hadn't broken her heart…
Virgo (August 23 – September 22) The Royals Next Door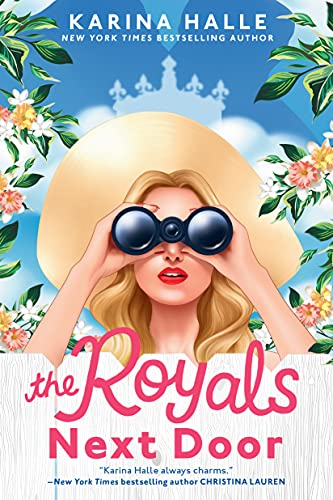 The Book for you: The Royals Next Door by Karina Halle
Virgos approach life logically, practically, and methodically. Virgo is an earth sign that has traditionally been associated with the goddess of wheat and agriculture. This link highlights Virgo's strong connection to the physical world.
About the book: Piper Evans is a podcaster and ardent romance reader who works as an elementary school teacher during the day.
She genuinely is content with the way things are, until British royals who rent the building next to her determine she poses a security risk. As a media frenzy sweeps the island and Piper has encounter after encounter with Harrison Cole that is hotter and more perplexing than the last, she rapidly understands that one person's fairy tale is another ordinary woman's nightmare. But Harrison has a sensitive heart that might lure a lady who has sworn off attachments. A soft heart can be found beneath his tough façade. But Piper will need more than Harrison's strong arms to protect her when she finds herself right in the midst of a royal scandal that shakes the island.
Libra (September 23 – October 22) Red, White & Royal Blue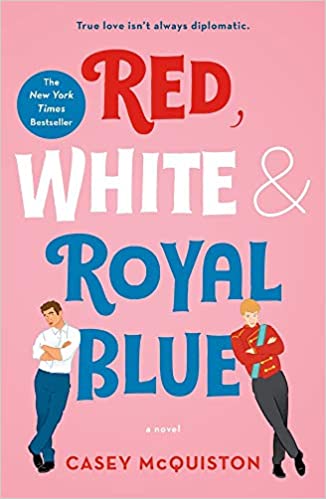 The Book for you: Red, White & Royal Blue by Casey McQuiston
Because they appear to be so contradictory on the surface, Libras are challenging to truly grasp. They are both extroverted and introverted, planned and unplanned, both perceptive and concentrated.
About the book: Alex Claremont-Diaz was immediately cast as the American version of a young royal after his mother was elected president. His image is pure millennial marketing gold for the White House. He is handsome, personable, and smart. There is only one problem: Henry, the genuine prince, who lives across the pond, and Alex are at odds. And when a photo of an Alex-Henry altercation is obtained by the tabloids, American and British ties deteriorate.
The leaders of the family, the state, and other handlers come up with a strategy for damage control that involves arranging a truce between the two enemies. What starts off as a staged, Instagrammable friendship develops into something deeper and riskier than either Alex or Henry could have anticipated.
Scorpio (October 23 – November 21) Ghosted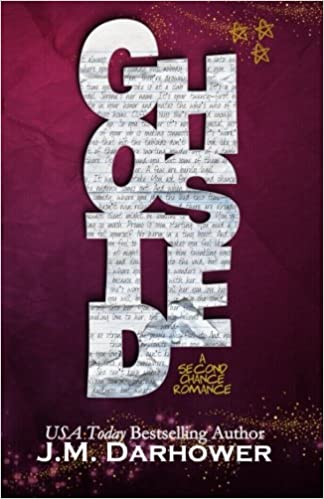 The Book for you: Ghosted by J.M. Darhower
Scorpios are articulate, knowledgeable, and inquisitive because they are a water sign. Additionally, they frequently have a definite and steady nature because they belong to the fixed modality.
About the book: He is a troubled young actor who is the newest heartthrob in Hollywood and is battling fame as the lead of the most recent superhero franchise. As he battles his demons via crisis after scandal and addiction on top of addiction, a frenzy of paparazzi pursues him. She is a single mother raising her five-year-old kid while working as an assistant manager at a grocery shop. Every day when she arrives at work, she is surrounded by raunchy tabloids, each one of which features the face of a legendary bad guy that haunts her. A man and a woman, with very different lives now than they had before. They were once just a boy and a girl who connected over comic books and unintentionally fell in love.
Sagittarius (November 22 – December 21) Cinder
The Book for You:  Cinder by Marissa Meyer
Sagittarians are free from any particular worldly attachment as they are on an unrestricted search to uncover the entirety of the universe within themselves. They pursue their goals recklessly and frequently do and encounter things that challenge preconceived notions of what is feasible.
About the book: The chaotic streets of New Beijing are crowded with both humans and androids. People are being ravaged by a horrible plague. A cunning lunar people keep watch from orbit, ready to strike. Nobody is aware that the fate of Earth depends on one girl.
Cinder is a cyborg and a talented mechanic. She has a murky past, is despised by her stepmother, and is held responsible for her stepsister's illness. She is a second-class citizen. But when her life starts to entangle with that of the dashing Prince Kai, she finds herself thrust into the middle of an interplanetary conflict and a forbidden attraction. She must learn mysteries from her history in order to safeguard the future of her world because she is torn between loyalty and betrayal, duty and freedom. Cinder is a retelling of Cinderella that is both timeless and remarkably unique.
Capricorn (December 22 – January 19) Make It Sweet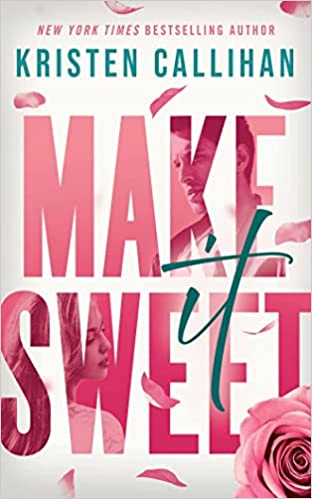 The Book for you: Make It Sweet by Kristen Callihan
Capricorn is ascending the mountain head-on and is aware that the only way to the top is via persistence, patience, and determination.
About the book: Emma's level of happiness is low. She is most known to the public as Princess Anya from Dark Castle, but her persona later takes a real beating. Finding her partner in bed with another woman is the icing on the cake. She needs a break, and Rosemont, a stunning house in California that promises rest and leisure, provides sanctuary. Then she meets Lucian Osmond, an ex-hockey player who is now a recluse, and she recognizes her own suffering and need in his eyes.
He has defensive walls as thick as Emma's, but is charming when he wants to be. They stay apart from one another despite growing attraction.
Emma is tempted to taste life again when there is an unplanned nocturnal skinny-dip and Lucian's delectable homemade tarts and cream cakes start showing up at her door. They only get closer while making an effort to keep apart, and their fragmented pieces may eventually come together and complete them.
Aquarius (January 20 – February 18) We Can't Keep Meeting Like This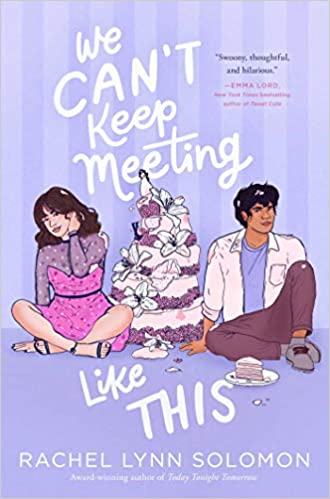 The Book for you: We Can't Keep Meeting Like This by Rachel Lynn Solomon
Aquarius is represented by the water carrier, the mythical healer who bestows water, or life, upon the earth. Aquarius is innovative, progressive, and blatantly revolutionary. As a result, Aquarius is the astrological sign that can be most compassionate.
About the book: The families of Quinn Berkowitz and Tarek Mansour have worked together in business for many years; Quinn's parents are wedding planners, while Tarek's parents run a catering business. Quinn revealed her crush on him in a lengthy email at the end of the summer, and he went for college without responding.
Nearly as much as she dreads spending another summer performing the harp at her parents' weddings, Quinn has been dreading seeing him once again. After a year apart, he returns to the first wedding of the summer looking cuter than ever, and they argue right away. Quinn and Tarek are paired up at wedding after wedding, despite the fact that they can't seem to have a peaceful conversation.
Even after understanding the truth about his silence, being honest about her own anxieties, and starting to learn the craft of harp-making from an enigmatic teacher, Quinn can't deny that she still has feelings for him. Maybe falling in love is the most honest thing Quinn has ever done, and maybe love isn't the enemy after all.
Pisces (February 19 – March 20) Once Upon a Broken Heart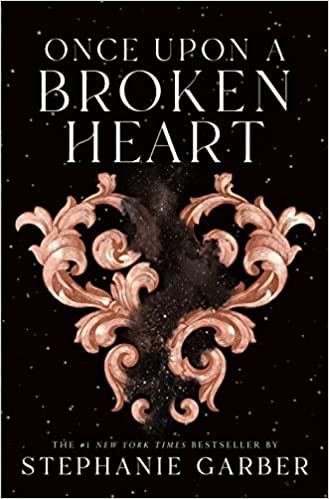 The Book for you: ​​Once Upon a Broken Heart by Stephanie Garber
Pisces is the zodiac sign that is the most perceptive, sensitive, and compassionate. As the last sign, Pisces has absorbed all of the lessons that the other signs have learned, including the pleasures and pains, hopes and anxieties.
About the book: Evangeline Fox has believed in true love and happy endings for as long as she can remember—until she finds out that the love of her life is getting married.
Evangeline makes a pact with the charming but evil Prince of Hearts out of desperation to avert the wedding and mend her broken heart. He offers his assistance in return for three kisses that will be administered whenever and wherever he chooses.
However, after receiving the first promised kiss, Evangeline realizes that haggling with an immortal is risky business and that the Prince of Hearts has higher demands for her than she had originally agreed. He has plans for Evangeline, plans that could result in either the most perfect happy ever after or the most magnificent tragedy…
The Last Word on Romance Novels Based on Your Zodiac Sign
If you love to read, and you're a sucker for a good love story, we hope you enjoy these hand-picked romance novels based on your zodiac sign. Feel free to let us know how you liked our picks, and share the love by sharing these titles with your friends and fam. Happy reading!