Castle Tattoo Ideas and Castle Meanings
Exploring Castle Tattoo Ideas and Meanings: Above all, castle tattoos symbolize protection and we get that understanding from their function in their heyday when castles were utilized to protect inhabitants from invaders and battle. Castles protected the common good of the community – not only royalty were kept safe within castle walls, but livestock were also lead inside for refuge during harsh weather.
Castle tattoo ideas that include moats and drawbridges sometimes symbolize defense of the owner. We get a sense of isolation or protection of someone who wears a castle that is cut off by a dividing moat.
I've had friends in prison who chose castle tattoos to convey their time of incarceration. They explained to me they felt both safe from the outside world, but also isolated too. I got a sense of duality from my buddies. In a way, their castle represented grieving at their loss of freedom, but the castle also represented a certain strength and fortitude as they endured the challenges of prison life.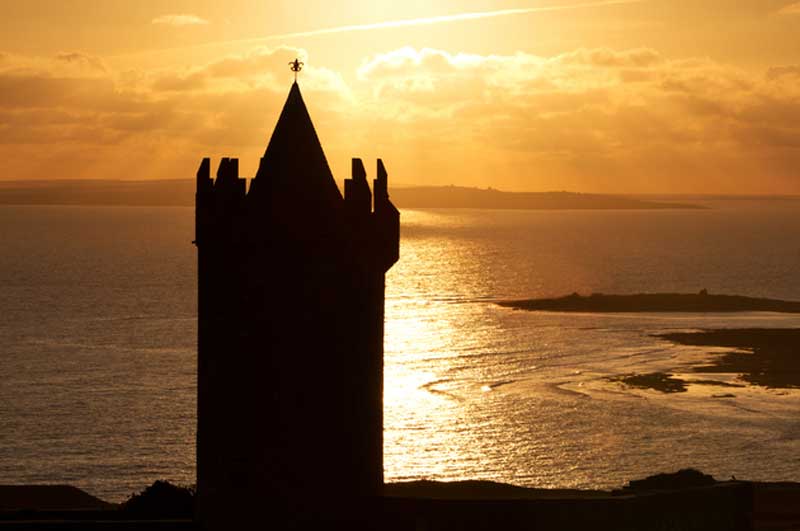 Some keywords to consider while researching your castle tattoo ideas…
Symbolic Castle Meanings
Honor
Goals
Wealth
Defense
Fantasy
Strength
Stability
Integrity
Sanctuary
Protection
Structure
Foundation
Achievement
Imprisonment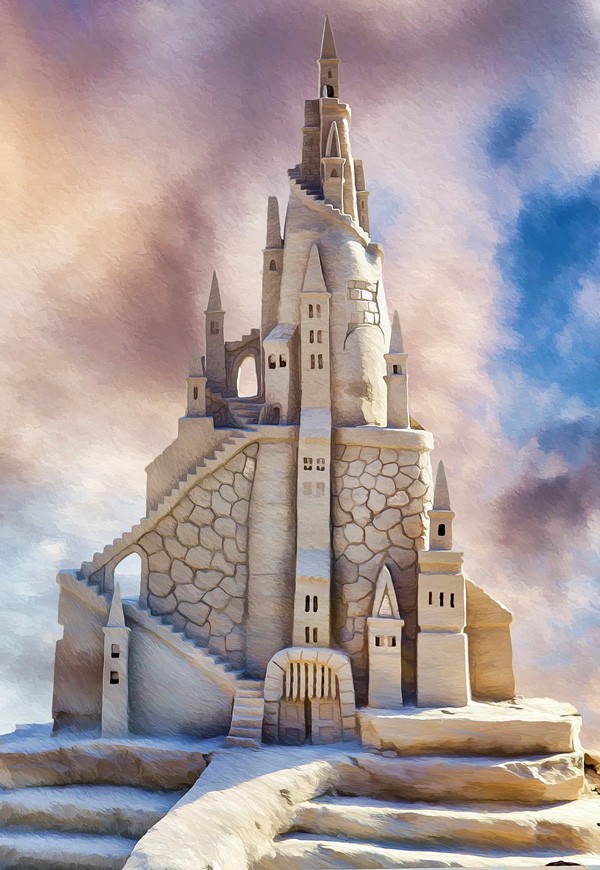 Castles can also represent a sense of fantasy as our memories turn back to childhood stories of knights, kings, queens and days of chivalry. In this view, castle tattoos are symbolic of a golden ideal where righteousness and honor are utmost.
We can also think upon faerie tales in which young maidens are united with their Prince Charming's. This brings about a symbolism of obtaining love or achieving the fondest desires of the heart.
There are spiritual references to castles as symbols of spiritual integrity too.
For example, in the Bible John 14 reveals Christ saying: "Do not let your hearts be troubled. Trust in God and trust in me. In my Father's house are many mansions/castles; if it were not so, I would have told you. I am going there to prepare a place for you. And if I go and prepare a place for you, I will come back and take you to be with me that you also may be where I am. You know the way to the place where I am going." In some translations, the term "mansions" is referred to as castles. This "place" of honor for the faithful is considered a Christly castle. In this way, a castle tattoo can have major spiritual significance for the wearer.
Castle Color Symbolism for Tattoo Ideas
In esoteric symbolism the color of the castle can be telling too.
♦ Black castles represent unsatisfied wishes. It can depict a dark shadow in the heart of the owner. Black castle tattoos are also symbolic of isolation and a shadow cast upon one's fate. Black castle's represent secrets too – secrets kept and locked away behind powerful magic, (according to myth and lore).
♦ White castles are symbolic of achievement, shining glory, conquering defeat, fulfillment of destiny, and victory in battle. White castle's are beacons – a standing testimony to the pure of heart – a "Camelot" ideal in which intent is pure and success is surely inevitable.
I hope these highlights about castle meanings has given you some useful tattoo ideas. Be sure to click on the links at the end of this page for more symbolic meanings. Thanks for reading, and happy tattooing.
Mighty brightly,
Avia
Other Articles of Interest on This Website