Choosing a tattoo artist is a critical decision. This person is responsible for the result, and considering your body art will be with you for the rest of your life – choosing the right tattoo artist is a big decision.
About Tattoo Artists
Are you looking for an artist to bring your vision to life? If so, it is essential to do your research before choosing someone. Ink-Match can help you with the search. It is a resource that collected all talented American tattoo masters. You definitely will find the best one in your area.
A professional tattoo artist can make all the difference – they will know how to translate your idea into a beautiful, unique piece of art. In this article, we will discuss some things you should keep in mind when choosing a tattoo artist from professionals who have been in the industry for many years.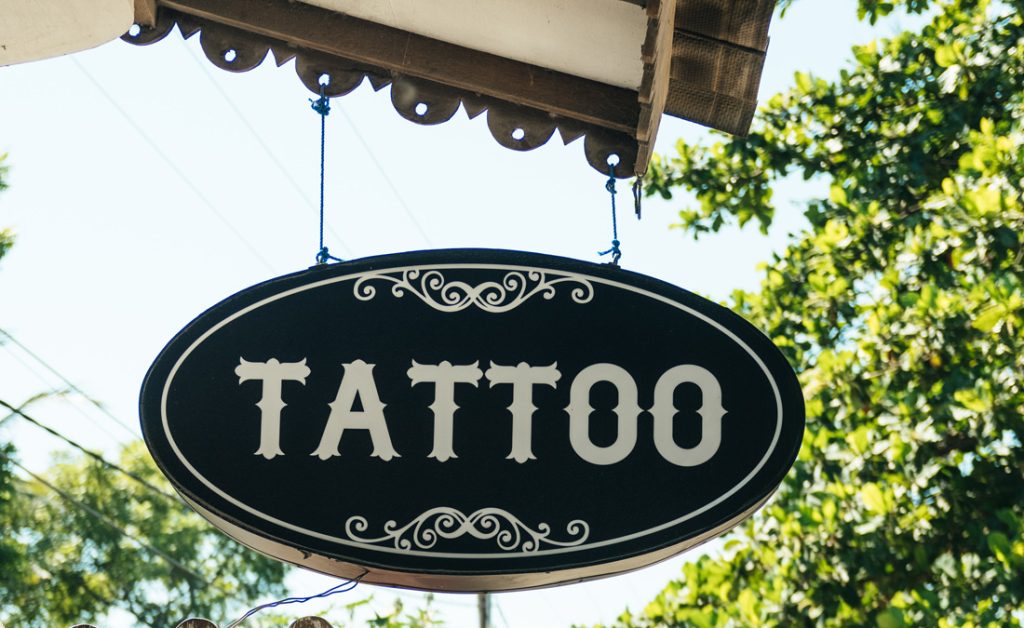 Why is the choice of a tattoo artist essential?
A tattoo is not only a fashion statement but also a permanent body modification. The right choice of a master's is crucial for you to be satisfied with the result. After all, the quality of your tattoo will depend on the skill and experience of the master. The professionalism of the tattoo master and how he will make you feel comfortable is the key to a successful result because you will spend a lot of time with him in applying the tattoo.
Things to consider when choosing a tattoo artist
If you are thinking about getting a tattoo, you should know a few things before choosing a tattoo artist. These professional tips will help you get a high-quality tattoo that you will love for years.
Where does the artist work?
The first thing you should consider when choosing a tattoo artist is their workplace. Is the shop clean? Does it have a good reputation?
A professional tattoo artist usually works in a clean, well-lit, comfortable studio.
If the artist works out of their home, it should be in a separate room from where they live so that you know they are taking the necessary precautions to avoid cross-contamination.
Another essential factor to consider is whether or not the artist has a license and insurance. It is necessary if you're planning on getting a large or complex tattoo because it will protect you financially if something goes wrong during the tattooing process. Make sure to ask about this before making your final decision.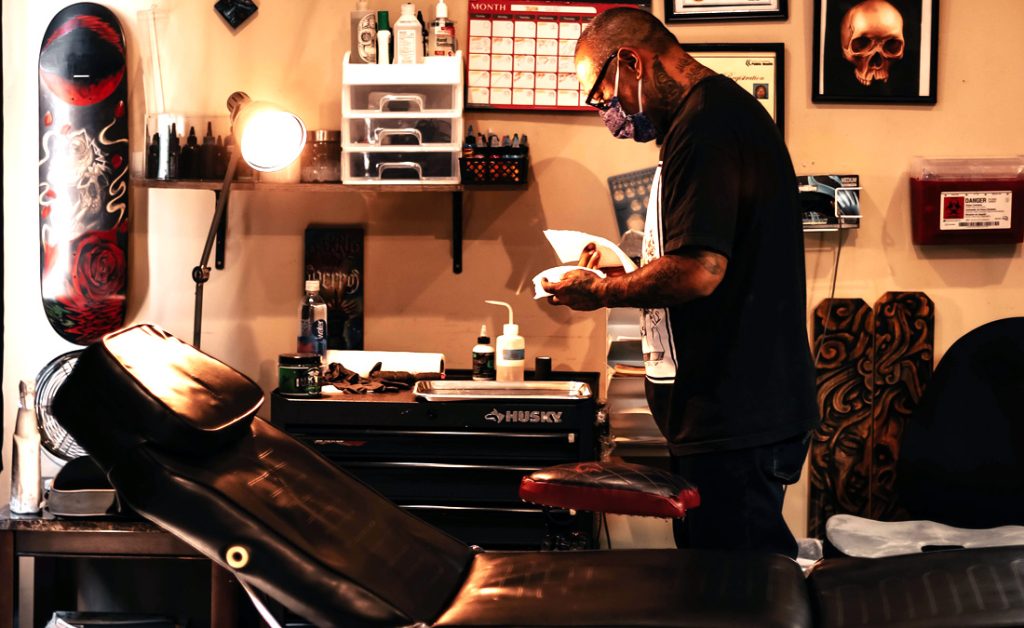 The level of equipment, hygiene and cleanliness
The most important thing you want to consider when choosing a tattoo artist is the level of equipment and hygiene in the shop.
It should also be equipped with the latest technology and equipment.
Ensure the shop is clean and sterile and that the artist uses disposable needles and sterilized equipment.
Ensure the artist uses disposable gloves.
Make sure that the artist has a good understanding of infection control and is up-to-date on all their vaccinations.
Professional tattoo artists will take pride in their work area and equipment, so it should be evident that they are taking precautions to avoid infection. If you have any doubts, it's better to walk away and find another shop.
Main tattoo styles of your tattoo artist
Customers should be aware of the various tattoo styles their artist specializes in. Your tattoo artist should be able to do more than just one. If they only specialize in one particular type, it may not be the best fit for you.
Another thing to consider is whether the artist is comfortable working on the area of your body that you want tattooed. Not all artists are comfortable tattooing certain areas, such as the face or hands.
You should also ensure that the artist is comfortable with your tattoo type. If you're looking for a small, delicate tattoo, you probably don't want to go to an artist specializing in big, bold designs.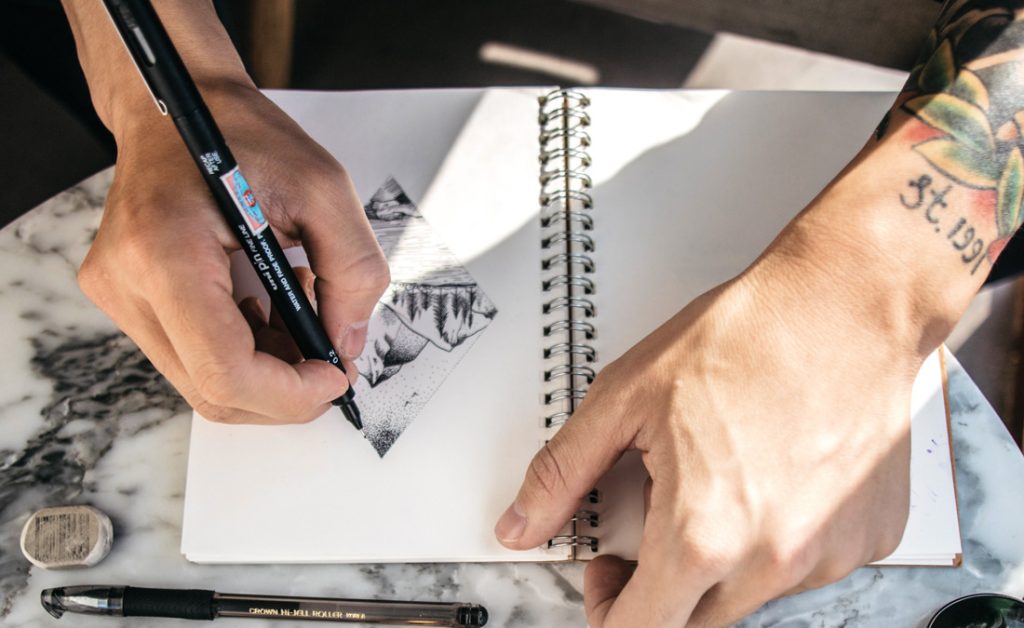 Check their portfolio
The portfolio is a significant achievement for every artist, and tattoo masters are no exception.
It will give you an idea of their style, skill level, and what kind of designs they are capable of doing.
Make sure to look at the line work and shading, as this will show you how well they can execute a tattoo.
Look at the sketches and photos of the finished works.
Check out small details and clarity of lines.
If you like what you see, you can move on to the next step. If not, then it's probably best to look elsewhere.
Search reviews about the tattoo artist
The best way to get an idea of a tattoo artist is to read reviews from people who have already worked with them.
You can find these reviews online;
Ask around at your local tattoo shop;
Talk to your friends or people who work with this artist;
Check the tattoo master's social media.
See what others say about their experience, and use that information to make your decision.
Helpful tip: Be sure to read both positive and negative reviews, as they can give you valuable insights into what it would be like to work with that particular artist.
If you don't see any reviews for the artist, you're considering, that's not necessarily a red flag – but it's something to keep in mind.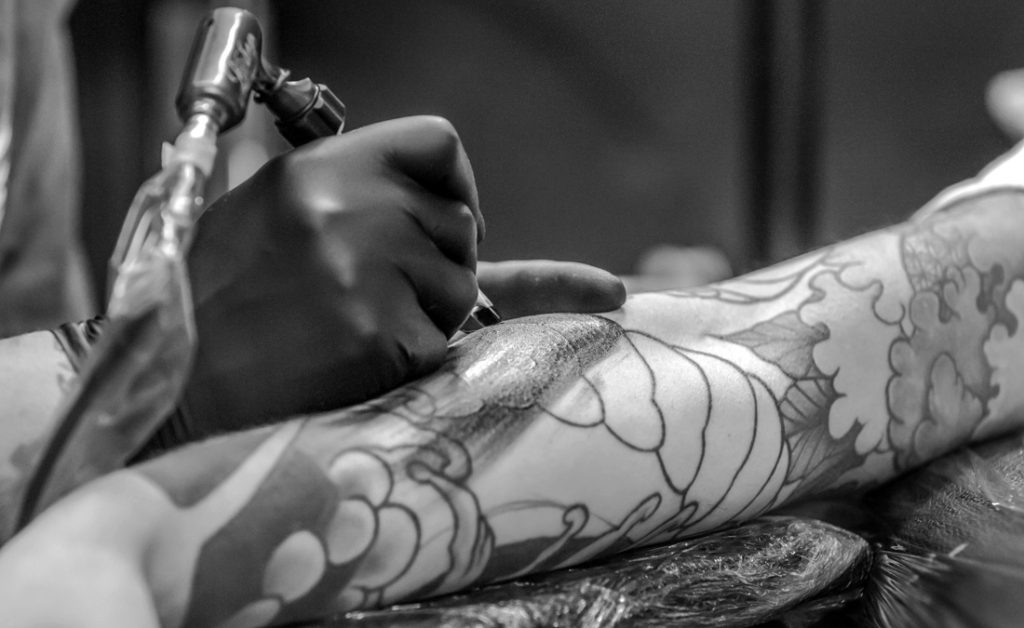 Consider the artist's experience
The more experience an artist has, the better your chance of getting a quality tattoo.
Look for an artist who has been in the business for a while.
Ask around to see if someone you know has had work done by this tattoo artist.
Try to find an artist with experience in the tattoo style you want.
Affordability
Tattoo artists vary in their rates, so it's essential to know how much you're willing and able to spend before a consultation. The price of a tattoo can vary widely depending on the artist, the size and complexity of the design, and other factors. If cost is a significant factor for you:
Look into apprenticeship programs at tattoo shops in your area; often, these are lower-cost options for getting quality work done.
Don't be afraid to haggle with your artist a bit on price; most are open to negotiation, especially if you're looking to get a large or multi-session piece done.
Make sure you know how much your chosen artist charges before making an appointment.
Do you feel comfortable with your artist?
Personality match
The last thing to consider when choosing your artist is their personality. It may not seem a big deal, but it can be crucial. You will spend a lot of time with your artist while they work on your tattoo. A good tattoo artist should make you feel comfortable and relaxed like you're in good hands. If you don't think that way, find someone else.
Once you've found an artist you like, the next step is to schedule a consultation. It is an excellent opportunity to get to know them better, discuss your tattoo idea in detail, and ask any questions you may have. It's also a perfect time to get a feel for their studio and see if it's clean and professional.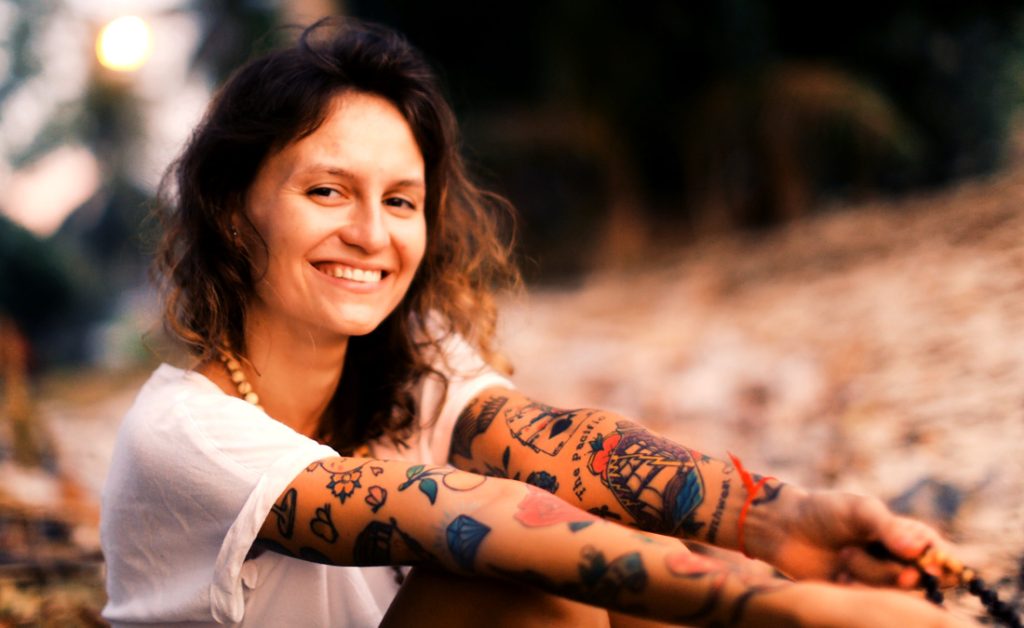 The Last Word on Choosing a Tattoo Artist
When it comes to choosing your tattoo artist, there are a few things you should keep in mind. Do your research, ask around for recommendations, and take the time to visit different shops before making your final decision. Remember, this will be on your body for the rest of your life, so choosing an artist you trust and feel comfortable with is essential. Tattoos are a big decision – hopefully, this article helped you narrow your search for the perfect artist!
About the Author: I'm Mark Arago, an experienced tattoo artist, founder of Ink-Match, and a fighter for the rights of people with body modifications. I'm now writing professionally about current problems and trends in the tattoo industry. Thanks for reading!
Other Articles of Interest on This Website