Getting Creative with Symbolic Gift Ideas for Mom
Mother's day is coming, and it's time to show the moms in our lives how much we love them. Of course, the women we love should be celebrated every day of the year, but Mother's day gifts are a great way to show mom extra-special attention and show you care. So whether you're celebrating mom on the second Sunday of May or any day this article explores some symbolic gift ideas for mom.
This is all well and good, but sometimes moms can be hard to shop for. We all know about the cupboard where all the "world's greatest mom" mugs go to die. Mom doesn't need another mug or t-shirt. This year, let's get creative with symbolic gifts and gestures…stuff that is meaningful and will warm her heart. Here are a few symbolic gift ideas for mom that may inspire and delight you to show mom how awesome she is!
6 Symbolic Gift Ideas and Thoughtful Gestures for Mom
Etsy: I love Etsy! They have almost everything under the sun for mom.  If you're not already familiar with the site, they have unique offerings you can't find anyplace else. Search for gift boxes for mom (I particularly love the Happycactusbox!) Many artisans on Etsy offer customizations too so you can personalize your gift for mom.  Check out my Etsy favorite lists for ideas too!
Make a Memory: Gather up the whole family clan and make a group video to share with mom. This is a beautiful way to make heartfelt memories and celebrate mother's day in a way that gets everybody involved. Mom will adore seeing all your smiling faces, talking, and laughing on her special day. Check out Memento to make Mother's Day wishes easy and delightful for mom and the whole family.
No-Fail Flowers: Yeah, I know, flowers may seem samey-same or blasé, but sometimes old school is still cool. If your mom is anything like mine, flowers never go out of style. Think about going green with a floral bouquet for mom by shopping from sustainable floral companies. You might also make your own floral arrangement by picking flowers for mom. Or, get crafty by making her a paper-mâché or origami flower bouquet.
The Gift of Time: Some of the best Mother's Day gifts are about making memories that last a lifetime. Arrange a date with mom so you can spend quality time together. It can be as extravagant as taking her out to brunch with mimosas followed by a fancy-schmancy spa treatment…or as simple as taking her on a picnic lunch at her favorite park.
Do Something!: Another great way to show mom you care is to apply elbow grease on Mother's day. Meaning, do some home improvement projects or chores around her house. Repair that old screen door that's always broken. Do a radical spring house cleaning for her. Build her a garden. You get the idea. Show her love by doing acts of kindness that she will truly appreciate.
Subscription Savvy: Think about getting mom a subscription…no, not for magazines (although that's cool too if she's into that). Nowadays you can get a by-the-month subscription service for mom for just about anything. Some examples are, wine-of-the-month, monthly floral bouquets, coffee variety packs per month, etc. This is a gift that keeps on giving, it changes every month and mom will think of you every time she receives her new monthly goodie.
Hands and Heart: If you're short on funds, but still want to show mom the love, think about handcrafting a gift for her. Even if you can't tie a knot, there are still some handmade gifts that anybody can do. Write a poem for her on heavy cardstock and glue dried flowers around it (type and print it if you're challenged in the penmanship department). If you're more crafty, go ornate by making her jewelry, or building her a custom birdhouse for her front yard. Whatever your skill level or however you choose to show you care, a handcrafted gift from your heart is always a sweet gesture for mom.
Whether you go big or simple, think about symbolic gift ideas for mom that appeal to her interests and are sure to make her smile. I hope these tips for Mother's day gifts inspire you on her special day. If nothing else, spend time with that special woman in your life and show her how much she means to you on Mother's day (and every day!). Just thoughts, and thanks for reading!
Mighty brightly,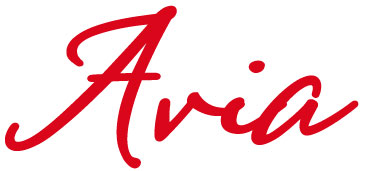 © Copyrighted. All Rights Reserved.
Other Articles of Interest on This Website