Meaning of Angels and Days of the Week: From Monday to Sunday, there is an angel watching over all the days of the week. Before we start flying with the angels, I think it's important to investigate how these divine entities came to govern the days of the week.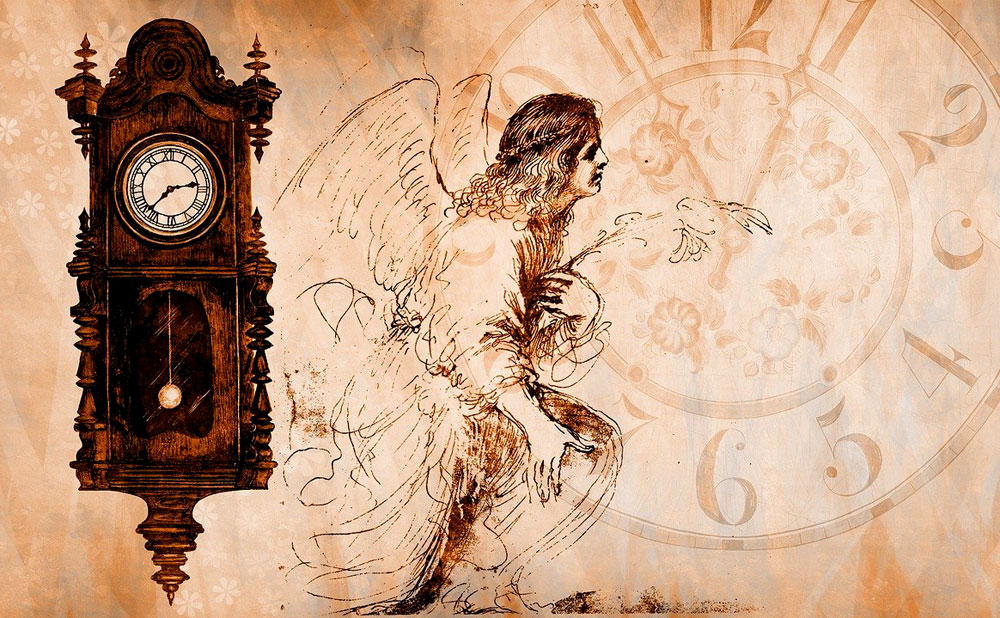 About Angels and Days of the Week
Back in its heyday, Rome was one of the most powerful empires in the world. Living large and in their prime, philosophers had plenty of time to…well…philosophize. A lot of the wisdom developed during this Roman era was connected to the cosmos. In the case of the days of the week, Roman philosophers designated the energy of a celestial feature for each day of the week.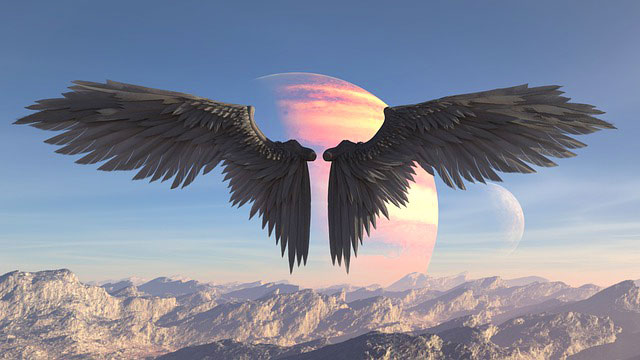 Cosmic Connections Designated for Days by the Romans
Celestial features assigned to the days of the week by the Romans helped establish time, and also rendered a personality to each day. These luminary and planetary assignments are as follows:
Monday = Moon
Tuesday = Mars
Wednesday = Mercury
Thursday = Jupiter
Friday = Venus
Saturday = Saturn
Sunday = Sun
As time went on, early Europeans followed the same trend of associating cosmic bodies with the constants in life – like the days of the week. Like the ancient Romans, early Europeans certainly had gods and goddesses, but they also had a strong understanding of angels. While the Romans associated days with deities – the Europeans associated days with angels. Either way – deities or angels, all entities governing weekdays were affiliated with celestial properties as well as astrology.
Meaning of Angels and Days of the Week
Now that we've talked about celestial connections with the days of the week, and how angels guide over each day, let's explore each angel and their perspective day of governance.
Sunday – Michael

The archangel Michael is in charge of this day. In the Hebrew language, Michael's name means: 'One who is as God'. Sunday and Michael are both associated with the Sun. This makes a lot of sense. Consider, Sunday in earlier eras was commonly established as the day of Sabbath, or day of worship. The symbolic meaning of the Sun is akin to the spirit, the light that shines bright within us, the fire within the soul. Archangel Michael and the Sun are mighty partners to enhance our virtues, devotionals, prayers and meditations on Sunday.
---
Monday – Gabriel

The angel Gabriel gets busy on this day. In Hebrew, his name means 'God is my strength'. Mondays are aligned with the Moon in astrology. The angel Gabriel, the Moon and Mondays are entangled in some pretty intense symbolism. First, the Moon is symbolic of creativity, intuition and birth. When I say birth, it isn't exclusive to childbirth (but is certainly applies). The process of birth can also apply to the launch of a new project, the birth of a new idea, the conception of a new creative endeavor, etc. Interestingly, Mondays are commonly considered the birth of a new workweek. So where does Gabriel fit in with all the birthing symbolism? Gabriel was considered the top liaison between heaven and humans. He was often called upon to deliver (birth) new insights to humanity. In fact, Gabriel delivered the big news to Mary that she was indeed pregnant with the Christ child.
---
Tuesday – Samael

The guardian of this day is Samael, and the ruling planet is Mars. This is a combustive combination. Why? Well, because Mars is considered a planet (and a god) of aggression, war and conflict as well as red hot passion. And Samael has a dicey reputation. His name in Hebrew means 'blind to God' and/or 'poison of God'. By some experts in angelology, Samael is thought to be the angel of death, and/or a dark angel. However, the Judaic Kabbalah references Samael as the 'severity of God'. In this context Samael was commanded by his superiors to essentially do all the dirty work that the 'nice' and 'pretty' angels didn't want to do. Affiliated with Tuesday, Samael and the planet Mars assert an energetic message that says: "This day is likely to bring conflict. But do not question the power of your influence over adversity. Assert your will, fight, refuse to let the poison of negativity overwhelm you."
---
Wednesday – Raphael

The angel Raphael rules this day. He is considered a healing angel, as well as the protector of pilgrims. Interestingly, Wednesday is governed by the planet Mercury. This planet (and the Roman god) is symbolic of travel (pilgrimage), translations and exchange in all kinds of communication.  Raphael and Mercury combined are a super duo when it comes to exchanging ideas, proposals or feelings to other people. This terrific twosome is a great formula for successful travel.  I'm not talking physical travel exclusively.  We can also travel places in our minds, through contemplation or meditation.  Wednesday is a great day for traveling through planes of existence (like astral travel), international travel, small day trips – and also auspicious for allowing our words to travel fluidly to our higher power (as in prayer/devotionals) and/or communicating with friends, family, co-workers, etc.  Your thoughts and words are best received on this day.
---
Thursday – Sachiel

It's starting to become clear that each of the days of the week offer a different flavor. Each day carries a certain personality. This day is under the influence of Sachiel, who is considered the ruler of all Cherubim. Cherubim are thought to keep constant vigil upon souls in need of strength, faith and renewal. Sachiel represents the purity of heart and innocence. His name means "covering of God" in Hebrew. Thursday is also governed by the planet Jupiter. Jupiter is symbolic of generosity, personal growth, expansion, and gaining success in life. These two influences invokes a feeling of renewal, hope and enhancement upon Thursday.
---
Friday – Anael

There's a reason out of all the days of the week, Friday is commonly dubbed 'date night'. Why? Because Fridays are overseen by the angel Anael, who's name means 'Star of love'. Anael is one of the angels considered to have helped with the creation of the heavens and earth. If Anael doesn't convince you that Fridays are for lovers, then perhaps knowing this day is ruled by Venus might give you confirmation. Venus is symbolic of love, sensuality, creativity and relationships. Of course, love and loving isn't exclusive to Friday. Everyday of the week is an opportunity for love. However, Friday is most auspicious for connecting with others on a loving level. This doesn't mean you have to have a date, or a mate. You can augment your intensity of love on Friday by showing affection to your pets, your family and/or your friends. You get the idea.
Saturday – Cassael
---

The angel Cassael governs this day. Cassael's name means 'speed of God' in Hebrew. This angel is symbolic of solitude, control, balance, reflection and sensibility. Interestingly the ruling planet over this day is Saturn, which has similar symbolic qualities as Cassael. The symbolic meaning of Saturn and Cassael deals with concepts such as: Time, Stability, Hard Work, Authority and Being methodical. As a result of both angel and planet connection, Saturday often has a controlling feel to it, or comes along with a sense of obligation. It is commonly a day of catching up on work we've put off, because that is the 'sensible' thing to do. This day often casts a sensation of establishing balance and order back into our lives.
---
Conclusion
In closing, I hope you enjoyed this post on angels and days of the week. Whether you believe in angels are not, I'd like to think this post at least piqued your curiosity about the energies that flow through all the days of the week. Oh, and if you liked this article, you may also like this post on the Meaning of Angel Numbers here.
Mighty brightly,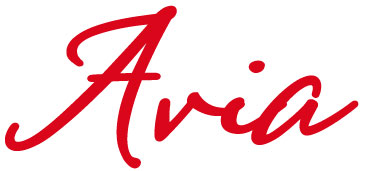 © Copyrighted. All Rights Reserved.
Avia's Amazon Picks for You
Other Articles of Interest on This Website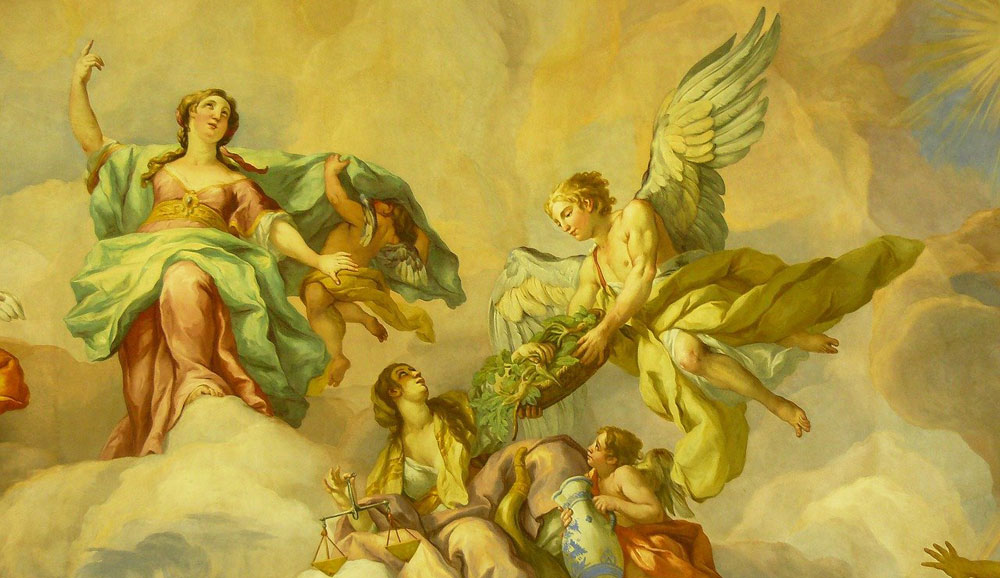 Symbolic Meaning of Angels
At their most basic, angels are symbolic of communication between higher energies and lower energies. Or, communication between "god" and "man" if you like. Or, the bridge between heaven and earth. In essence, angels serve as liaisons between the physical and spiritual. Find out more profound insights about angel meanings here.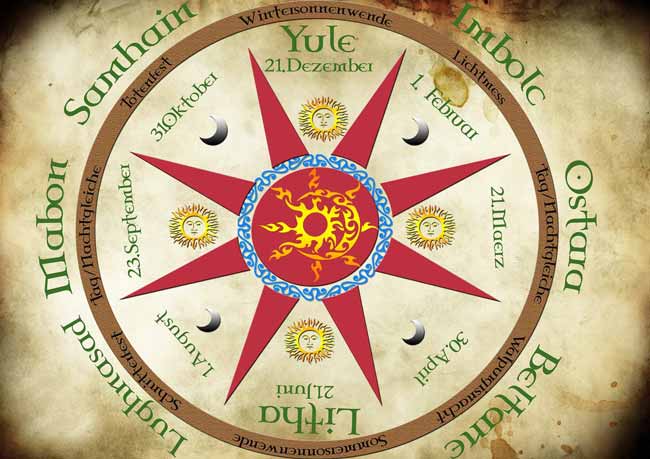 Symbolic Holidays of the Year
There are eight important festivals, solstices and equinoxes (also referred to as sabbats) that coincide with shifts in seasons and progression of time during a year. Nature-loving cultures paid homage during these eight dates because they marked pivotal moments in time when major changes can happen. Get more about symbolic holidays here.