Being a student is in no way an easy job. The societal pressure to meet academic expectations and find the right job can be overwhelming and stressful for students. Crystals for students are emerging as one of the most popular trends in alternative medicine to help students cope with stress, improve focus, and enhance academic performance.
About Our Crystal Selections for Students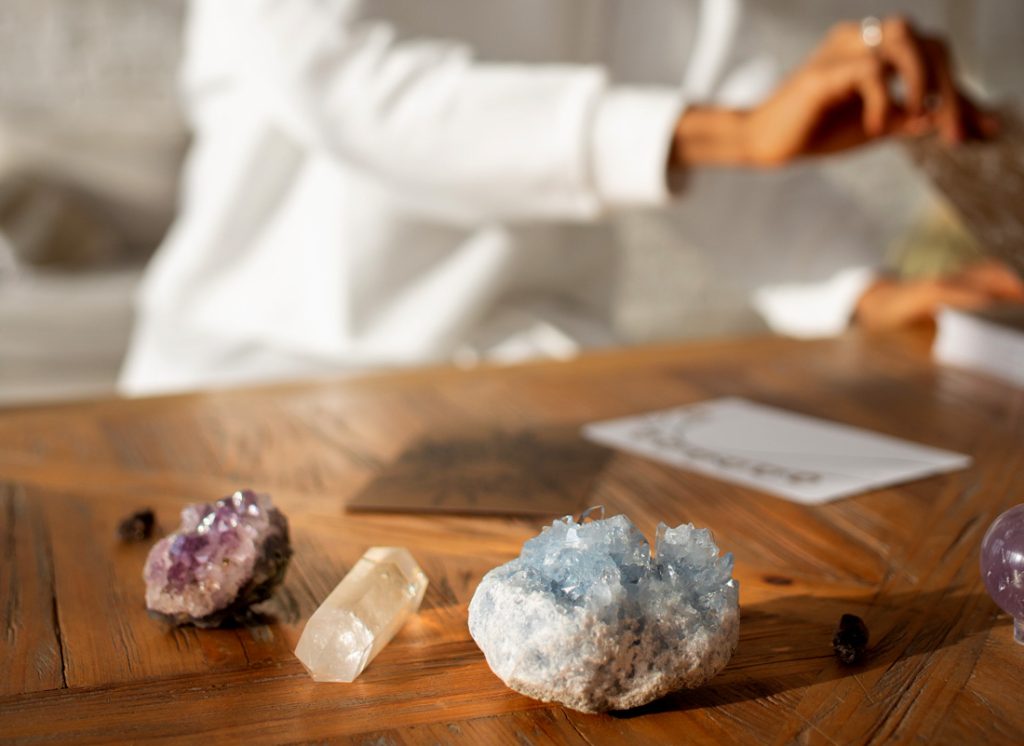 It is believed that crystals offer both physical and mental benefits. The key idea behind this is that crystals exude an energy that interacts with our bodies, thus helping to attain better balance and alignment.
So, what crystals are the best for students, and what purpose do they serve? To get to the bottom of this topic, we have tried and tested different crystals. Below, we have included our findings on how students can use crystals to boost their spirits.
Our Top Crystal Picks That Help Students
No matter what your academic goals are, it never hurts to have an edge. The true key to success for any student is to gather all the best resources possible to make your progress smooth and effective in your studies. We've taken the time to test the following top crystals for students to give you that winning advantage. So, without further delay, check out these 8 brilliant stones to help you stay focused, study, and ace your academic game.
1. Flourite
Fluorite is deemed best for clarity and enhancement, and it can help students focus better and intensify intuition. Usually, when there's no inspiration to write my papers, it's good to have a little meditation session and focus on the crystal. In this case, fluorite will help boost concentration and improve memory.
Fluorite can help with decision-making and academic success. Due to these properties, fluorite is often found embedded in pieces of jewelry. So, students can wear this crystal as chains, rings, or bracelets to get a clear channel of thought while in the classroom or elsewhere.
2. Amethyst
Amethyst is a semi-precious crystal that has a glassy luster. It comes in shades of purple and is often associated with calmness, wisdom, and spiritual healing. This crystal is widely known as the all-purpose stone, and students can use it in order to draw out any negativity in the space.
We found that amethyst is great for refining the thinking process as well as attaining clarity. You can use this stone for meditation, and you will find yourself becoming calmer and better prepared to face the challenges of the day. It is even observed that amethyst can aid in cell regeneration and help improve skin. However, students might have to use the stone regularly to attain this effect.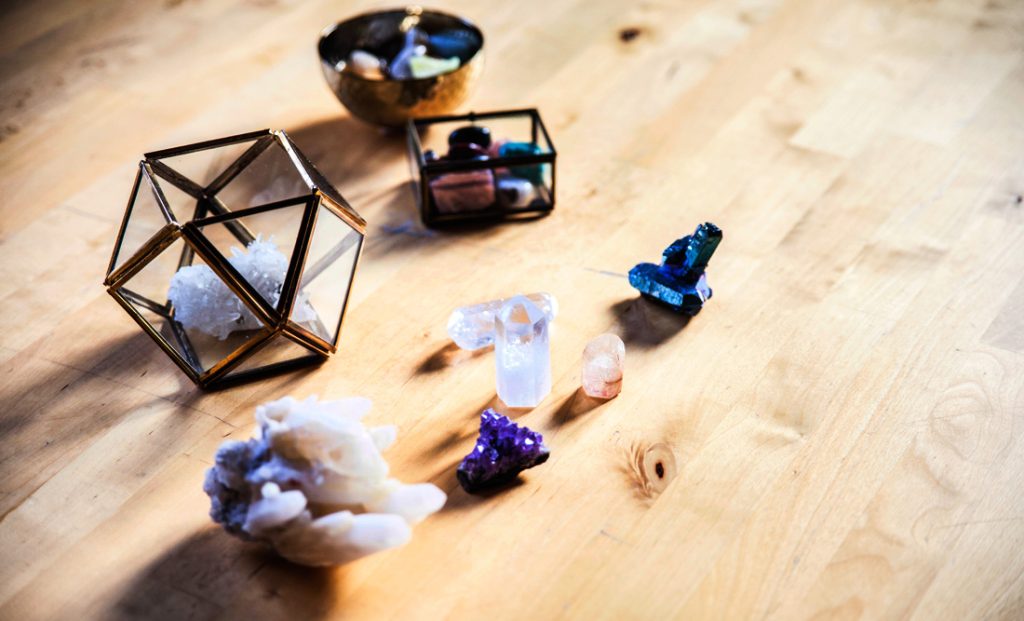 3. Jade
The jade crystal is associated with many traits. Many believe that jade can bring luck and help increase fortune. For others, jade is all about its healing properties, which is one of the reasons why we find jade used in many beauty enhancers these days, such as rollers and skin massagers.
In fact, jade has long been used to purify the body to get rid of toxins and stimulate the filtration system. So, students need not always get jade in crystal form. Instead, you can incorporate jade rollers into your morning or night routine to get your dose of the day.
4. Malachite
Malachite is another crystal that has a green copper color. It has a silky luster and comes with a translucent and patterned surface. Malachite is considered to be a great crystal to bring transformation and positive change in lives.
Whether you are trying to achieve positive academic performance, find an internship, or even strengthen your relationship, malachite is a crystal that could help with this. Furthermore, malachite was used in ancient Egypt and Greece as a protective gem.
5. Citrine
Like citrus fruits, citrine crystal also comes in shades of yellow, orange, and brown. Perhaps the most prized attribute of citrine is its ability to bring forth confidence. Students can use this crystal while meditating in order to manifest powerful positive energy and find motivation.
Due to these qualities, citrine is a great tool that aids in self-care and growth. It is believed that citrine can help overcome insecurities and provide us with a clear purpose. Citrine can channel chaotic energy into a most constructive form and lift the spirits of the user.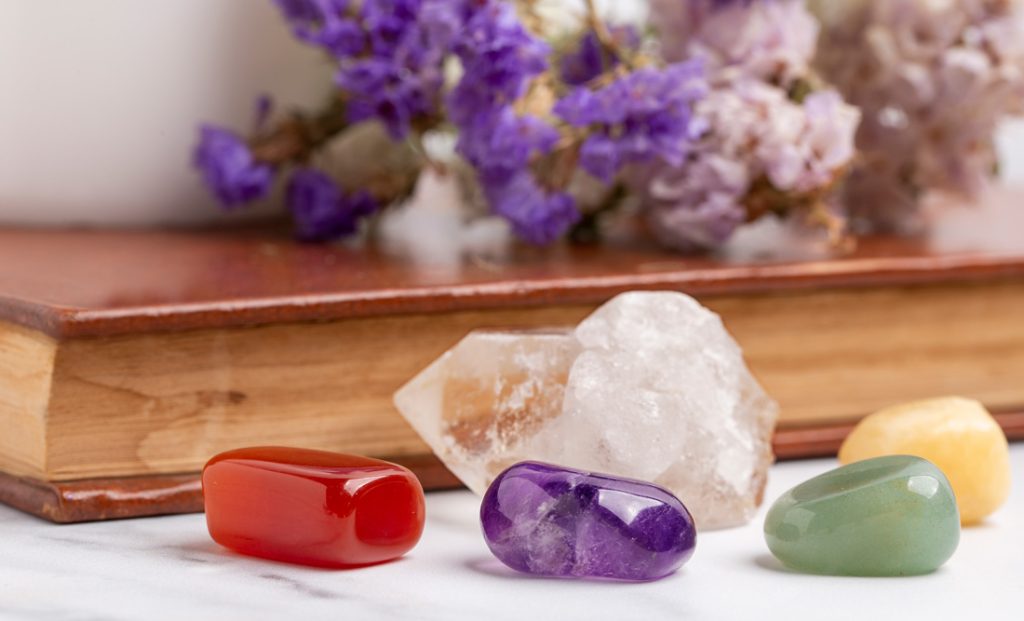 6. Rose Quartz
Rose quartz is often perceived as the universal crystal for love and compassion. In terms of the best crystals for students, this crystal can aid in practicing self-love, self-compassion, and regular self-care. Many college students use rose quartz as a meditation tool to keep their anxiety and worries at bay.
Moreover, rose quartz is also believed to have mental healing properties. So, if you are going through some emotional trauma or stress, placing rose quartz near your bed or holding it while meditating can help calm your mind.
7. Sodalite
Sodalite is a great gemstone to strengthen the immune system. It comes in stunning shades of royal blue and purple set against white calcite. For students, sodalite is also a great tool to enhance communication and creativity.
Sodalite encourages you to see the beauty in life and helps to see the surroundings with clarity. We think this is one of the best crystals for students studying creative fields, such as design, art, or writing. Sodalite can also be used to enhance clarity, focus, and purpose.
8. Hematite
The dark metallic but lustrous hematite was once used widely as a mirror, war paint, or even as ornaments to adorn tombs. The crystal is considered to have healing properties as well as protective powers.
If you have any health issues related to blood – such as blood pressure, clots, or heavy periods, then this is the crystal that you are looking for. It is believed that hematite can help detoxify the body and help it absorb all nutrients.
Are Crystals Actually Good for Students?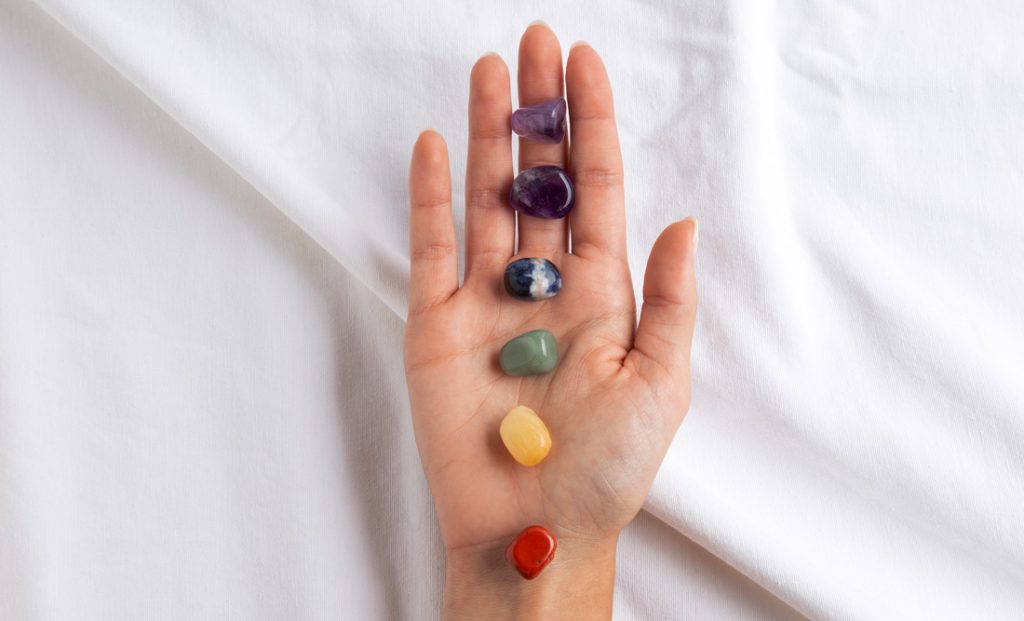 Scientifically, it is still unclear how crystals can actually benefit us. However, many people continue to believe that it can help them.
From our experience, the potential of a crystal ultimately depends on the person using them. For instance, if someone strongly believes in the healing power and manifesting potential of crystals, they might experience positive changes with their usage.
However, those who are skeptical might not be that attracted to crystals. Nevertheless, as long as students don't forgo necessary study practices and keep focused, crystals for students can indeed be a helpful addition to maintaining a solid wellness practice. And, of course, they can also be stunning decor to spruce up your dorm.