Many of you may (or may not) know that in addition to this website, I also run a tarot website. As a tarot reader for 20+ years, I just love the symbolism and arcane wisdom that comes from the cards. Consequently, I devote a lot of time to adding fresh content to my tarot site. However, I had a chance to collaborate with a tarot expert who has his finger on the pulse on the scene of online tarot readings. When he approached me about some of his top picks for predictive tarot readings online – I thought it would be great to add this to whats-your-sign. After all, I've written and published loads of articles about psychic readings of all types on this site – why not add these great insights into online tarot readings for 2023 predictions here?
That said, tarot readings are one popular way to get some guidance and answers. People from all backgrounds use tarot cards to find answers to big questions in their lives. While meeting a tarot reader in person is special, online tarot readings are super convenient. This article will show you the best online tarot readings and help you choose a top-notch tarot card reader for your predictions in 2023.
Criteria for Choosing a Top-Rated Tarot Reader
So many websites, apps, and individual tarot readers are out there. So, how do you choose the one that's right for you? Let's explore!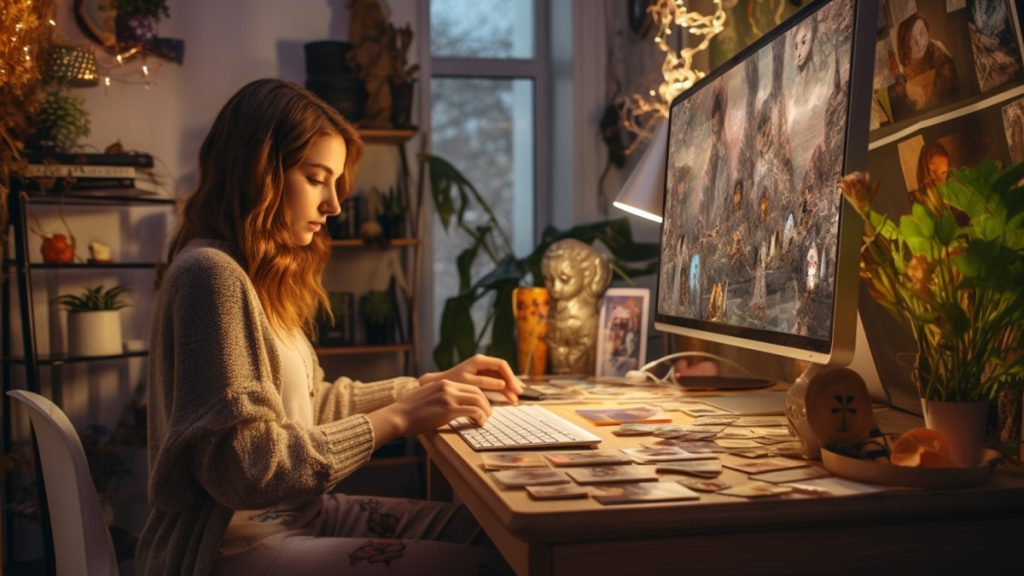 Credentials and Experience
First and foremost, credentials matter. An experienced tarot reader usually has years of practice and may have certifications from reputable organizations. Many professional readers display their credentials on their profiles, so read about their background and experience briefly. A seasoned tarot reader is more likely to provide you with an insightful and nuanced reading than a novice.
User Reviews and Ratings
Top-rated tarot readers often have many positive reviews that testify to their skills, professionalism, and overall reliability. These reviews offer a glimpse into the experiences of other clients, helping you gauge whether a particular reader is right for you. Don't just skim through the five-star reviews; read some less favorable ones to get a balanced view.
Platform Security and User Interface
The online platform where the tarot reading occurs should be secure, user-friendly, and reliable. Security is a significant concern, as you'll share personal information and possibly make online payments. Check for HTTPS protocols and read the platform's privacy policy. Additionally, the website should have a good user-friendly experience and should be easy to navigate, allowing you to effortlessly find a reader that suits your needs and connect with them without hassle.
Payment Options and Flexibility
Financial considerations are equally crucial. While free tarot readings might be tempting, they often lack the depth and specificity of paid services. Look for platforms offering various payment options—credit cards, digital wallets, etc.—and be transparent about pricing. Some platforms offer pay-per-minute pricing, which allows you to control the length and cost of the reading. Special deals, discounts, and money-back guarantees are signs of a reputable service.
Specialties and Range of Services
Lastly, consider what types of tarot readings are offered. Some readers specialize in love and relationships, while others are more skilled in career or financial readings. Look for a reader whose expertise aligns with your specific questions or concerns. Some platforms offer additional services like astrology, rune readings, or even dream analysis. A diverse range of services may be a bonus if you're interested in more than just tarot.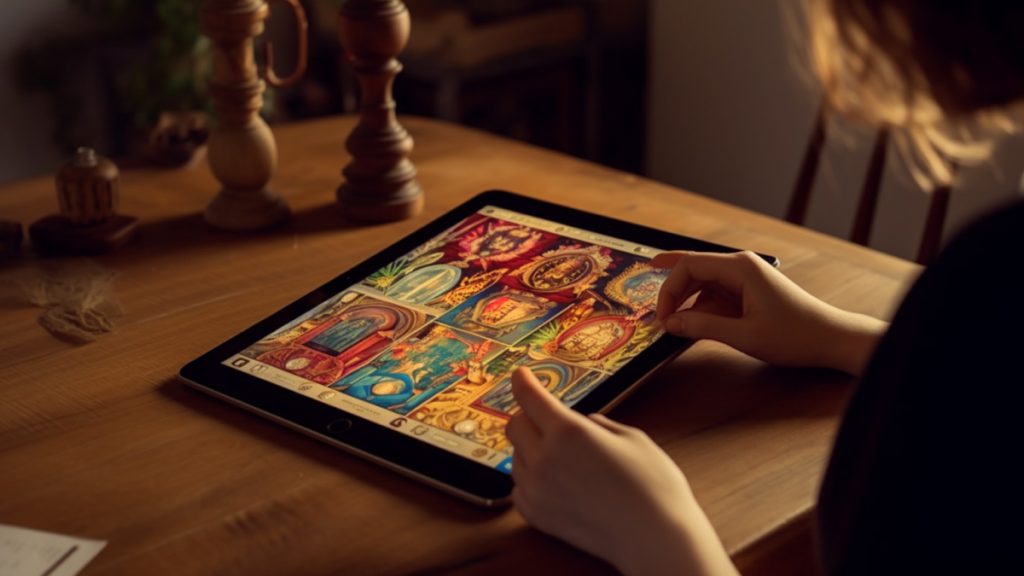 Top Platforms for Online Tarot Readings
Finding a trustworthy platform for online tarot readings is critical. Choosing a service that aligns with your needs, offers authentic readings, and provides a secure transaction environment is essential. Here's a breakdown of some of the most reputable platforms for online tarot readings in 2023.
1. Tarotoo
Tarotoo is an online platform that blends the ancient art of tarot reading with modern technology to offer interactive tarot card readings. The platform provides various types of readings, including Free Tarot, Love Tarot, Yes/No Tarot, and Daily Tarot. No registration is required to access these services. Tarotoo aims to create an immersive experience by animating tarot cards, bringing archetypes to life to guide users on their journey of self-discovery. Whether seeking answers about love, life, or anything else, Tarotoo tailors its readings to meet your needs. The platform also offers daily tarot readings to provide fresh perspectives and empower users to move forward confidently.
2. TarotHub
TarotHub is renowned for its accurate and insightful readings. It offers live video sessions that create a more personal connection between the reader and the seeker. The platform prides itself on vetting its tarot readers rigorously, ensuring high-quality service. Additionally, TarotHub maintains an informative blog that educates people about tarot cards, reading techniques, and other mystical subjects.
3. PsychicOracle
Beyond tarot readings, PsychicOracle provides a holistic experience with services like astrology, rune readings, and spiritual counseling. The site offers authentic readings at affordable prices, making it accessible to a broader audience. The platform also has a loyalty program, offering discounts to returning clients, which speaks volumes about its customer-centric approach.
4. CelestialTarot
CelestialTarot concentrates solely on tarot readings, allowing for a more detailed and question-specific approach. This platform is handy if you have questions or require in-depth insights. It offers an initial free reading, but the paid services that follow provide much deeper analysis and are highly recommended for those seeking detailed guidance.
5. MyTrueTarot
MyTrueTarot offers quality readings at an affordable price point. The platform operates on a pay-per-minute model, meaning you only pay for the time you spend in a session. This approach offers financial flexibility, as you can choose the session length based on your budget. Moreover, the platform hosts a variety of skilled readers, ensuring you'll find one that resonates with you.
6. SoulJourneyTarot
SoulJourneyTarot is incredibly user-friendly and perfect for tarot newcomers. It offers an introductory package for new users, letting you explore the world of tarot without breaking the bank. The platform has a simple, intuitive layout and offers readings on various topics, from love and relationships to career and finance.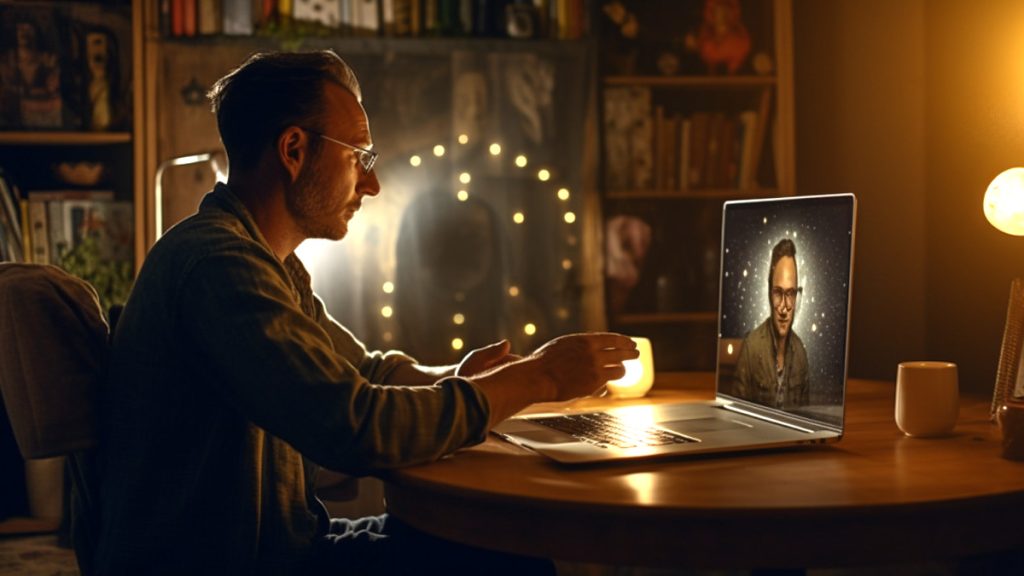 Conclusion
Dealing with life's ups and downs is simpler when you know what's coming. Tarot readings can give you that insight. And Tarotoo's tarot card reading online makes this ancient practice available whenever you want. 
Other popular platforms like TarotHub, PsychicOracle, and CelestialTarot are highly recommended. They are known for giving accurate and insightful readings. So, now that you know what to look for and where to find it, you're all set to pick the best online tarot reader for your 2023 predictions.