Manifesting Your Ideal Career Path: An article on the re-imagination of work by CNBC highlights how COVID-19 pushed millions of people to reassess their relationships with work. In the US, roughly four million Americans quit their jobs each month in 2021 to pursue more flexibility and different career options.
Considering a Career Change
Many people are also looking into career changes because they find themselves working in underpaid places or poorly paying positions. So, many of us these days are compelled to manifest a career or work that involves better pay, a raise or even a promotion. This sometimes means changing industries or relocating to a state or country that pays more money.
While career changes can be scary, sometimes it is necessary to improve our lives. If anything positive came out of the pandemic, it's that it showed us new possibilities for work. If you can relate, maybe you're wondering how you can start manifesting your ideal career.
Your Career is a Pathway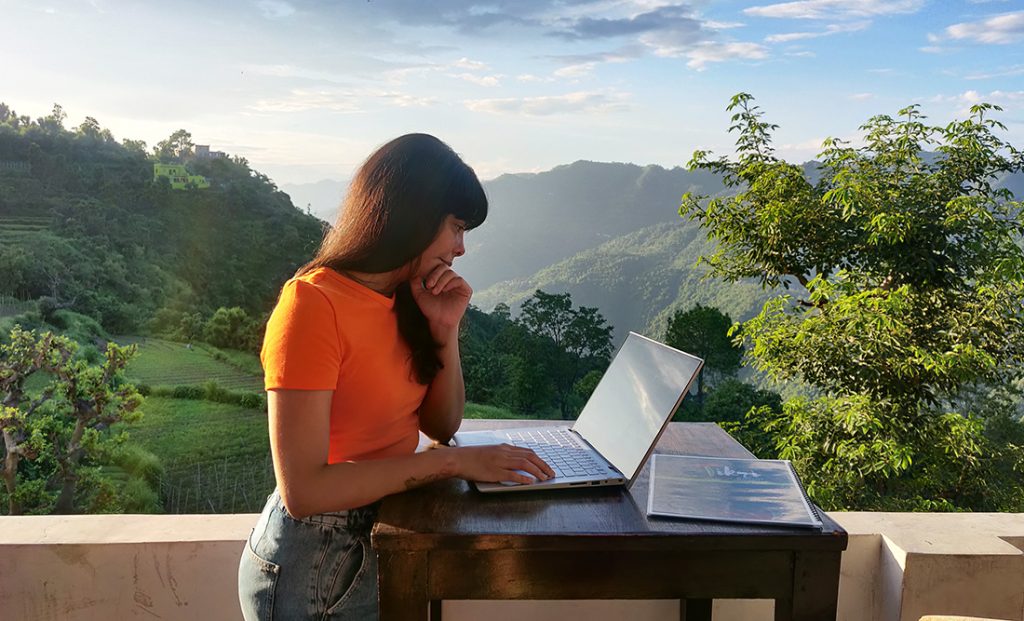 We discussed in our post called 'Should You Make a Career Move?' that ultimately, your career should be a pathway so you can lead a life with purpose, growth, and goals — while securing basic necessities for yourself. Without the first three elements, your work is simply employment and this can make one's life monotonous.
3 Steps to Manifesting Your Ideal Career
Of course, it's not easy to take a big leap towards something more satisfying. That's a journey that is filled with unknowns and potential big risks. However, when you intentionally set out toward manifesting your ideal career, it can help you achieve your dream job (or your own business). When manifesting your ideal career, here are three steps to consider:
Visualize What You Want
According to research on goal visualization by Virginia Tech, when we make goal attainment visual, we provide ourselves with the motivation to reach them as we do with physical destinations. For example, it's easier to save up for a vacation if you see a piggy bank filling up, instead of a dollar total only. Visualizing our goals can influence how we perceive their proximity and the effort we'll need to apply.

So before you start the process of manifesting your ideal career path, it's important to have a specific focus and intent on the jobs you actually want. Imagine your dream role: What would you be doing? How much would your salary and benefits be? You can even think about what your office desk would look like.
Maybe you could visualize working from home, or seeing yourself tidying the shelves in your own boutique. The point here is to define career success in your own specific terms. You can either write down a list, or create a vision board with relevant images and words.
Review Current Trends and Then Make Plans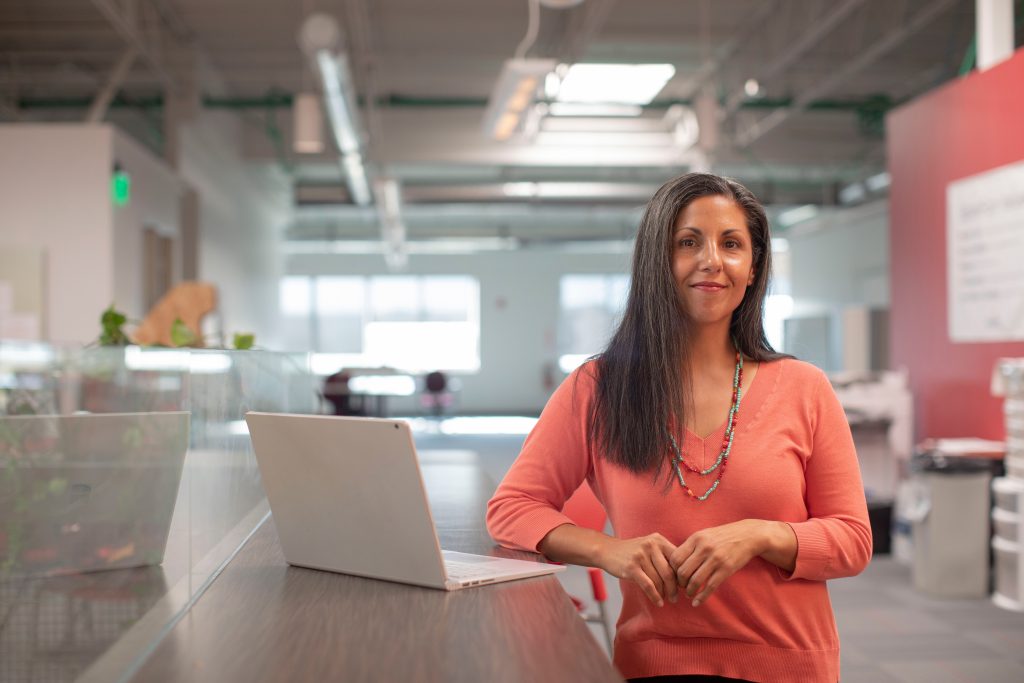 Contrary to popular belief, you can't simply start manifesting the ideal career path you want without any real work. Talent, timing, and research are important tools you should use to your advantage.
Insights on workforce trends by LHH discuss that while it's important to have a candid conversation with yourself about the next stage of your career journey, you should also look at how the professional landscape has changed in recent years. For instance, we're dealing with a global pandemic, a volatile economy, and sociocultural forces that converged to create a great deal of instability and uncertainty.
On the other hand, this means there are plenty of openings in different industries, as well as learning resources to support your next move. While this current trend might seem unsettling, it also means there are practically endless opportunities around every corner.
For example, you might find a job that never existed before this unprecedented time in history. Moreover, some of your business ideas might be far more relevant today than they were prior to the current upheavals we are seeing in the world today.

Once you've done due diligence, take ownership and start planning your next course of action to bring your goals into reality. Create an outline of the steps you need to take. Some of these steps may include:
Enrolling in courses
Going to conferences
Contacting key organizations
Expanding your social network
Continuing your university-level education
Doing research on market trends and demands
Get your CV or resume highly polished by using a professional service such as https://resumeperk.com/
Be detailed and organized. Remember, manifesting your ideal career effectively is not just wishing good things come into your life. Rather, it's about creating, noticing, and acting upon pivotal opportunities.
Express What You Want Out Loud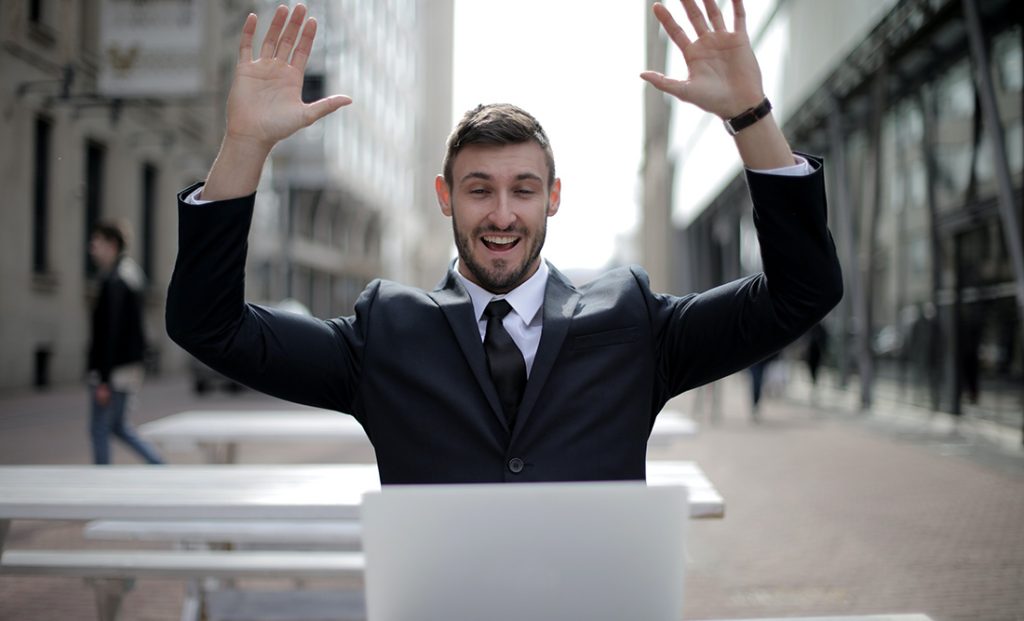 A study on motivation published in the Journal of Applied Psychology notes that humans are more committed to their goals when they share them with others. This is particularly true when goals are shared with others who are perceived to have higher status than themselves (as in, sharing with someone you respect or hold in high regard).
When you share your vision with someone whose opinion you value, the vision becomes much harder to abandon. You can talk to a trusted mentor, for instance, to keep yourself accountable. You can even publicly announce your goals on your blog, Twitter, or LinkedIn so you can talk about them and set expectations for yourself.
Doing this galvanizes your dreams. It makes them solid, instead of fluffy things that often fall in the category of hopes rather than reality. What's more, telling others or announcing your intentions on your blog or social media makes you accountable.
There's something about speaking out about manifesting your ideal career that both keeps you responsible, focused, and hyperaware that your dream job can be manifested. Not by wishing or dreaming – but by affirming, thinking, working, being vigilant, and knowing a better career is waiting for you.
FAQ About Manifesting a Great Career
What is the fastest way to manifest a good career change?
This might sound weird, but the fastest way to manifest a better career is to be grateful for the one you have now. To explain, an attitude of gratitude has a way of attracting better things in your life. Be purposefully and consciously grateful for what you have now while you are setting intentions for the career you want to manifest in your future.
What kind of affirmations or words work best when manifesting an ideal career?
What you say is up to you, but make your words positive. Make your affirmations simple. Also, choose affirmations you can believe. Affirmations that are simple, believable and affirmative (positive), are more likely to become absorbed into your psyche and unconscious. In turn, this leads to more successful manifestations.
Should I visualize when manifesting a better career?
Yes! Visual stimulation is extremely powerful when it comes to attracting what you want in your life. Therefore, visualize your ideal career or job. What does it look like? What do your partners or co-workers look like? Imagine working in your own office, from home, outside, with kids – whatever. The more you picture your dream career setting in your mind, the more success you will experience in manifesting.
What else can I do to manifest my dream job or career?
Many practices can help you manifest, here are a few.
1. Create a vision board.
2. Write all about your ideal career in a manifestation journal.
3. Meditate on your dream job or career.
4. Make choices and actions in your life that support and honor your desire for a better career.
5. Try to "act as if" you are already in your ideal career.
6. Trust yourself and the magnetizing energies of the cosmos.
7. Stay positive.
8. Say affirmations.
9. Have an attitude of gratitude.
10. Do the work.
Rember that manifesting isn't a make-a-wish-and-hope-it-comes-true practice. This is a soulful journey, and it's traveled down a two-way street. That means you've got to invest the work to get that dream career, and the universe responds to your efforts.
The Last Word About Manifesting Your Ideal Career
Manifestation should be a daily practice so you put a spotlight on your goals. Invest in self-belief and repeat targeted, persistent affirmations on what you want to achieve out loud. Set your mindset for a positive career trajectory ahead.
Stay focused, and believe that you deserve the best for yourself and your family. Be determined and know that the right pay, and the right work is not only your right to have, it is also within your grasp. As always, thank you for reading, and we wish you every happiness on your pathway to attaining your ideal career.
Mighty brightly,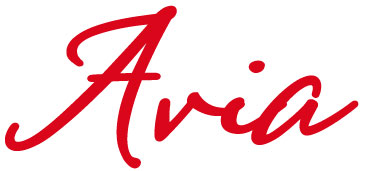 © Copyrighted. All Rights Reserved.
Avia's Amazon Picks for You
Other Articles of Interest on This Website