Gemstone Meanings: Zodiac Signs and Corresponding Gems
Gemstone Meanings: Zodiac Correspondences: I am a self-confessed rock junkie, so this page on gemstone meanings according to your zodiac sign is a no-brainer. This page outlines gemstones according to zodiac correspondences and birthstone meanings.
As I was writing this page, I rummaged through my gigantic bowl of stones, oogling over each one like a crow; mesmerized by the bling-bling.
I also had a chance to reminisce about my ancestral mothers who were total gem-freaks too. These ladies taught me a great deal about the powers our natural environment has to heal and transform our realities.
Do a little of your own transforming by incorporating a few of these birthstones and gemstone meanings into your daily life. Observe any shifting in your awareness as you wear or work with these zodiac stones. The results might surprise you.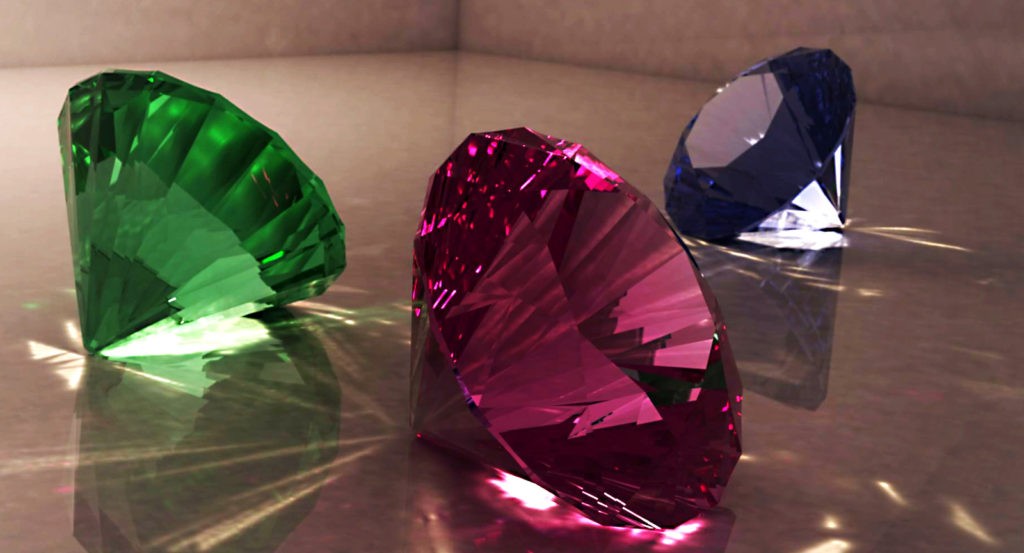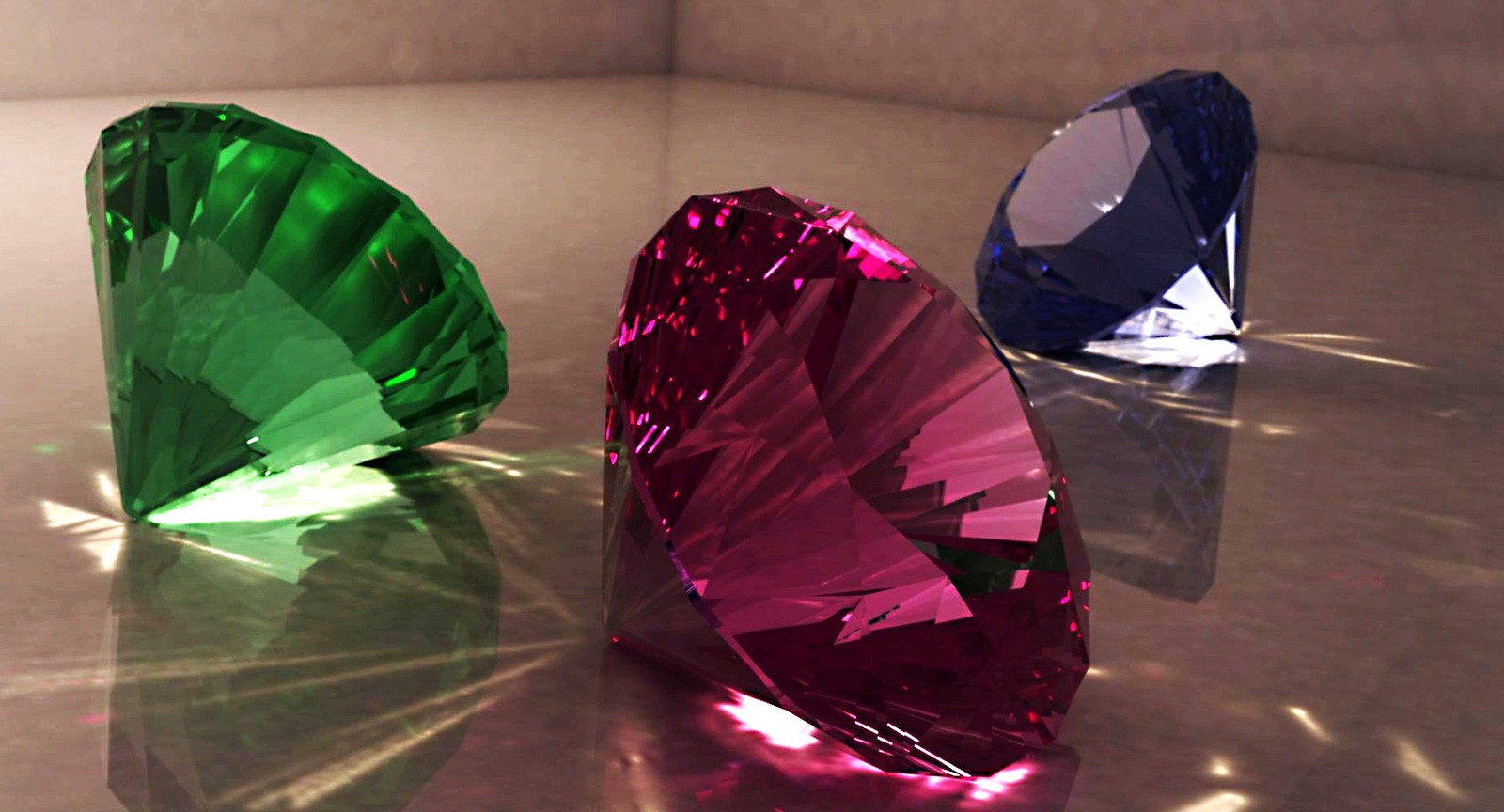 Gemstone Meanings for Month of Birth
| Month of Birth | Gemstone | Color |
| --- | --- | --- |
| January | Garnet | Dark red |
| February | Amethyst (Quartz) | Purple |
| March | Aquamarine (Beryl) or Bloodstone (Quartz) | Pale blue |
| April | Diamond or Rock Crystal (Quartz) | Colorless |
| May | Emerald (Beryl) | Bright green |
| | or Chrysoprase (Quartz) | Pale green |
| June | Pearl or Moonstone (Feldspar) | Cream |
| July | Ruby (Corundum) or Carnelian (Quartz) | Red |
| August | Peridot | Pale green |
| | or Sardonyx (Quartz) | Brown and white |
| September | Sapphire (Corundum) | Pale to dark blue |
| | or Lapis Lazuli | Deep blue |
| October | Opal or Tourmaline | Variegated |
| November | Topaz or Citrine (Quartz) | Yellow |
| December | Turquoise | Sky blue |
Gemstone Meanings for Your Zodiac Sign
It is important to note there are more than one gemstone for each zodiac sign. Also, gemstones may vary per sign depending upon which resource you consult. These are the most common gemstone meanings zodiac correspondences.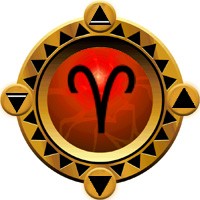 Aries  Gemstones:
Diamonds: These will enhance your ability to cut through clutter and see facts clearly. Diamonds also enhance luck in wealth for Aries personalities.
Amethyst: Perfect for activating patience, and balancing out your moods if things aren't going the way you want.
Emerald: Wear for protection, and when you need a bit of settling and grounding after having been charged up with action.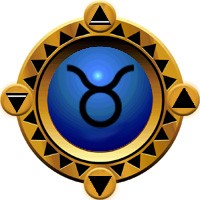 Taurus Gemstone Meanings:
Emeralds: Opens up creativity and a feeling of connection. Also a protective stone for Taureans, as well as boosts self-esteem .
Rose Quartz: Wear for social occasions and when you want your environment wrapped in a loving, caring feeling.
Lapis Lazuli: If you're feeling unstable, lapis will help you regain your connections to that which is most important to you. Also helps with intuitive clarity.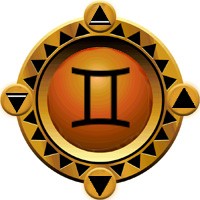 Gemini Zodiac Gemstone:
Agate: Wear when you need your highest intention to be revealed. Good for bringing about softness, comfort and healing too.
Tourmaline: Magnificent for focus and mental acuity. Also good to keep with you to aid with meditative practices.
Citrine: A great stone when you just need a lift. Wear to keep your mood sparkly, fresh and bright.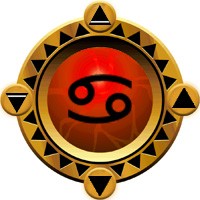 Cancer Gemstones:
Pearls: Perfect to keep with you when you're contemplating decisions as it helps strengthen inner wisdom.
Moonstone: Soothes moodiness. Wear when you're feeling out of sorts as it helps with clarity. Also great to wear while doing for intuitive work.
Peridot: Outstanding gem for healing. And, for Cancerians, this stone is also useful for lifting depression.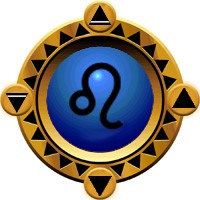 Leo Gemstone Meanings:
Ruby: Enhances the warmth and generosity inherent to your nature. Wear during social events when your intent is to experience harmonious communication.
Topaz: Helps clear physical blockages. Also good for mental clarity. Wear when you need to focus on projects.
Tiger Eye: Enhances perception, great for psychic development and intuition work. Also helpful for visions (known as scrying).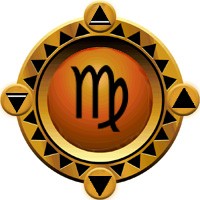 Virgo Gemstones:
Sapphire: Wear when you need to escape from the every day. This stone lifts moods, and enhances dreams for Virgos.
Amethyst: Promotes calm and healing. Wear when you need relief from worry, stress or depression.
Carnelian: Perfect stone when you need to be reminded of your personal power. Increases feelings of security and confidence.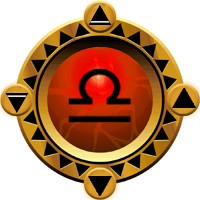 Libra Zodiac Sign Gemstones:
Opal: Sparks the fire within your creative self. Wear when you need inspiration.
Peridot: Enhances your heart energies. Wear when you need to communicate your heart's desire with clarity.
Jade: Brings balance to your finances. Keep a jade chip in your pocket or purse to remind you of your deserved prosperity.
Scorpio Gemstone Meanings:
Onyx: Fabulous stone for getting in touch with your latent psychic abilities. Perfect for shadow work.
Black pearls: Feeling edgy? Wear black pearls to sooth your choppy emotions. Enhances calm and tranquility
Garnet: Stimulates libido. Wear when you want to enhance your beauty, virility and/or sensuality.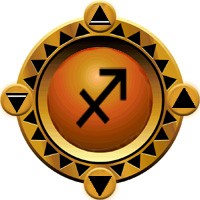 Sagittarius Zodiac Sign Gemstones:
Turquoise: Tempers your ambition and aggression. Protects against injury and enhances psychic communication.
Topaz: A great stone to help keep you mellow. Wear in the evenings during dinner parties for the perfect harmonic mood amongst guests.
Quartz: Assists in unifying your duplicitous nature. Facilitates communication between your hedonistic and puritan selves.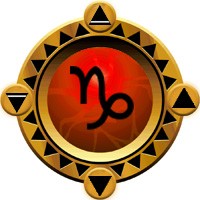 Capricorn Gemstones:
Snowflake Obsidian: Galvanizes your sense of authority and leadership while also helping you to be flexible in negotiations.
Garnet: Offers a light confidence and lifts some of the seriousness of your disposition. Also a great stone for attracting health and social warmth.
Sapphire: Enhances your intuitive abilities, allowing you to see with the third eye more clearly.
Aquarius Gemstone Meanings:
Amethyst: Enhances an amicable mood, and assists in communicating with love and clarity.
Amber: Perfect stone for healing emotional injuries. Wear when you are receiving or giving counsel or advice.
Hematite: Brings you back down to the ground after you've been flying high. Wear when you need focus, order and discipline.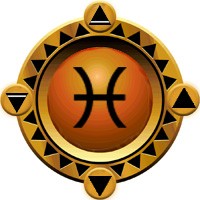 Pisces Zodiac Sign Gemstones:
Bloodstone: The power to ground. Wear when those deep currents of yours threatened to pull you away from safe harbor.
Aquamarine: Offers heightened awareness, and gives you spot-on clarity when worn with intent for psychic accuracy.
Opal: For Pisces, this stone has a unique comforting effect, and helps protect against addictive behaviors.
I hope you enjoyed this page on astrological gemstone meanings, zodiac birthstones. For more related articles, check out the in-site links at the end of this page. Thanks for reading!
Brightly,
Avia
Other Articles of Interest on This Website