Blooming Into Zodiac Flower Signs and Meanings
Did you know your zodiac sign has a special flower associated with it? Yep. This article on flower zodiac signs shows provides the flower for each of the 12 zodiac signs. Knowing your flower sign helps understand your astrology sign meaning for personal growth.
Zodiac flower signs are based on the astrological zodiac signs. These are provided here as another method of self-discovery.
Flowers offer us a blossoming perspective into our personalities. When we see ourselves as ever-expanding and growing flowers, we know that we are infused with infinite potential. Associating our personality with our zodiac flower signs also allows us to accept various phases in our lives. Even though our personalities can be trying at times, our flower signs remind us that every season has its peaks and valleys. Our flower signs are born, grow, and wither only to re-germinate and start the business of growth and expansion once again.
As you read through your zodiac flower sign, remember these cycles. Remember that just like the flowers of the field we all grow at our own pace. We cannot force the flower to blossom, and so we must accept our own soul- growth at its own pace too.
Also, when we are first learning about astrology and the signs of the zodiac, it sometimes helps to assign the traditional signs with corresponding symbols like these flowers.
For example, some people will remember personality traits of an orchid more readily than the symbolic representation of Aquarius, the water bearer.
Below I have provided zodiac flower signs according to date of birth. I also give a catchphrase that your flower sign might use as a motto. A brief personality summary follows each sign.
Keep in mind, this is just a reference. Your zodiac flower sign personality may differ according to the conditions of your soil, water, sunlight, and weather conditions. 🙂
Oh, and if you love flowers, don't miss my pages on Flower Meanings (general), and Flower Color Meanings.
Zodiac Flower Signs and Meanings
---
---
---
---
---
---
---
---
---
---
---
---
A Note About Zodiac Signs and Dates
Be aware: Depending upon which source you consult, you are going to find discrepancies in zodiac sign dates.
Why?
I'm going to let Joanna Martine Woolfolk answer that question, because she phrases a lot better than I can. This quote is taken directly from her book:
The Only Astrology Book You'll Ever Need
"…dates are not exact. Some years the sun will enter or leave a sign one or two days before or after the dates you se published. This is because the Sun does not travel at the exact same speed year in and year out. There are slight changes in its forward motion due to the position of the earth. Also, at certain times of the year the sun travels faster than at other times (for example, the sun is traveling four minutes faster per day in early January than in early June)."
I hope enjoyed these zodiac flower signs and meanings. Explore more about astrology signs, zodiac meanings and flower symbolism by clicking on the links listed at the end of this page. As always, thank you for reading!
May all your flower signs boldly bloom.
Mighty brightly,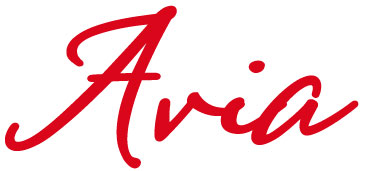 © Copyrighted. All Rights Reserved.
Other Articles of Interest on This Website