Insights Into Birthstone Meaning: From ancient times, gemstones are believed to have special powers. They are considered to protect the wearer from harm and bring good luck. Birthstones are thought to have specific powers that could help the person wearing them lead a healthier and happier life.
Each month has a different birthstone, and each stone is said to have its own unique properties. If you're not sure what your unique birthstone is, find out here!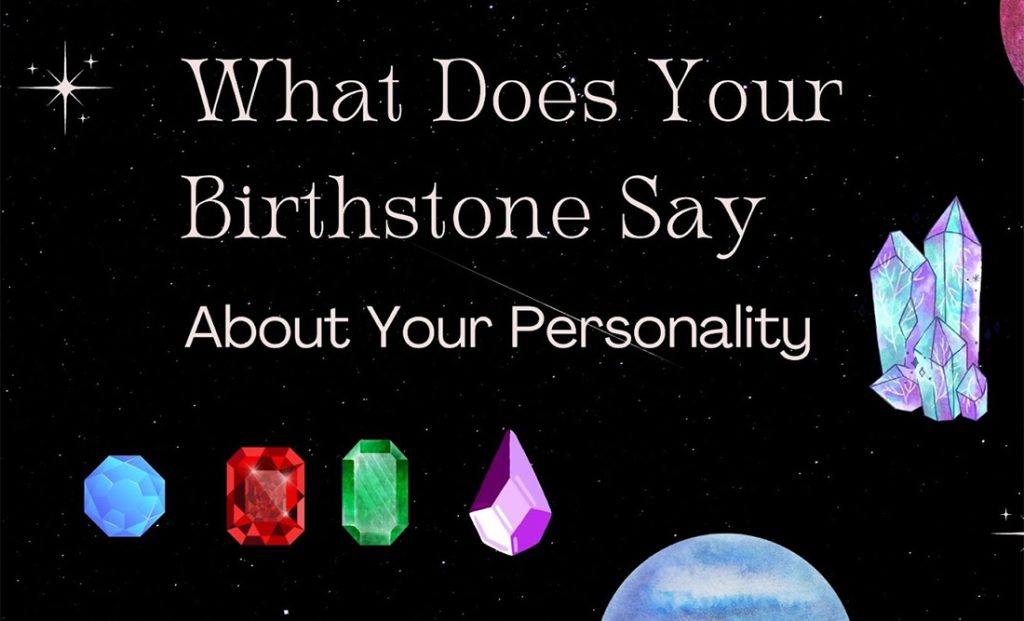 What is Your Birthstone Personality?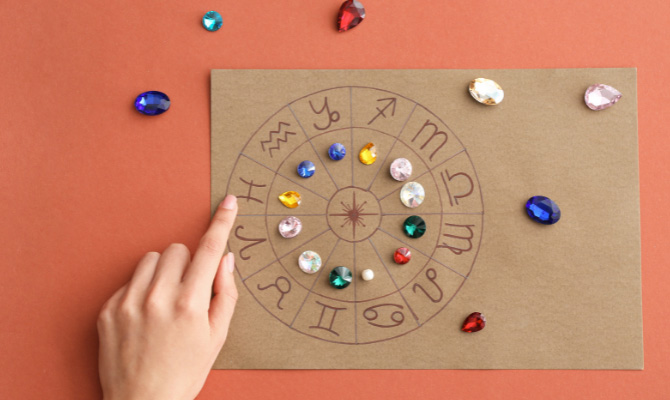 Birthstone meaning is tied to the month of birth. So, depending upon the month you were born, you can draw different qualities, powers and characteristics with your birthstone. Every person has a unique personality that can be shaped by their birthstone. Each gemstone is believed to have its own unique properties and symbolism. Here is a look at the twelve birthstones and what they symbolize:
1. January: Garnet Birthstone Meaning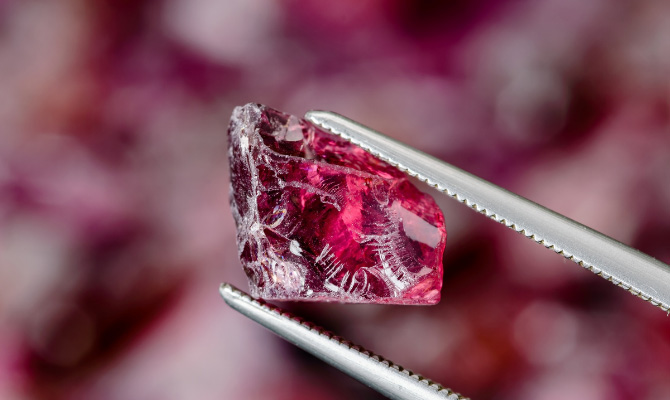 The January birthstone garnet is a symbol of protection, purity, victory, enduring friendships and happiness. Garnets come in various colors, including red, orange, yellow, green, blue and purple. While each color has its own unique meaning, all garnets are said to promote good health and bring about positive change in the wearer's life.
Garnet is also believed to be a powerful talisman that can protect the wearer from harm and negativity. In addition, it is thought to increase fertility and boost libido.
2. February: Amethyst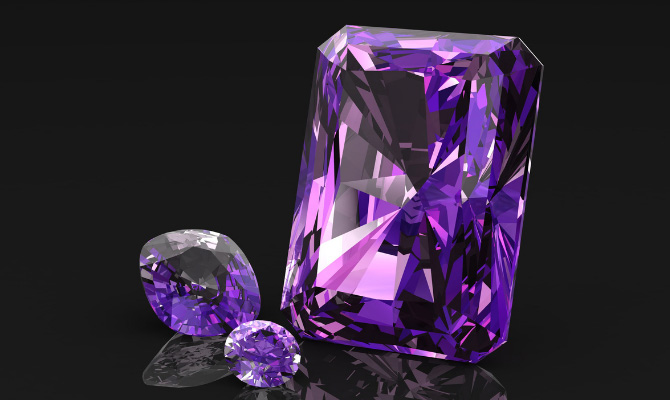 Most people know that amethyst is the birthstone for February. But what many people don't know is the deep meaning and symbolism behind this gemstone. Amethyst represents royalty, peace and temperance. Those born in February are creative daydreamers and have a mellow personality.
Amethysts are also thought to bring peace and stability to the wearer. Those with this birthstone are said to be intelligent and have excellent business sense. The stones are calming and uplifting stones that can help you focus on your goals and dreams.
3. March: Aquamarine Birthstone
Aquamarine is the birthstone for those people who are born in March. This birthstone meaning is about good health, and it's a symbol of love and hope. People born in March are generally hopeful and loving individuals. Aquamarine is thought to bring these qualities to its wearer.
Some cultures believe this stone could protect sailors against accidents at sea. It is believed that the stone has the ability to calm the water. It is also said to be a protective stone that can keep its wearer safe during travel.
4. April: Diamond Birthstone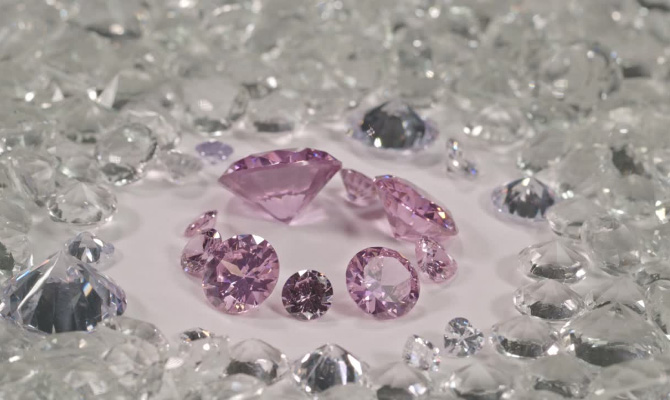 Diamonds have been a popular gemstone for centuries and are still one of the most popular today. April's birthstone is a diamond that brings the wearer strength, clarity and courage. It is also a mark of love and commitment. Some people also believe that diamonds can bring good luck and fortune.
A diamond is the hardest natural substance found on Earth, making it a popular choice for any jewelry. People who are born in April wear diamonds as a sign of strength. Diamond personalities are incredibly hard to break. This strength makes them courageous and they're not afraid to tackle any problem that comes their way. They have a positive outlook on life and always see the best in people.
Diamonds are often used in rings, necklaces, and earrings. They can be very expensive, but they are also durable and last a long time. You can wear diamond rings or gift your loved one as a sign of love and commitment. Usually, people use diamonds on engagement rings, proposal rings, and many more.
Diamonds are found in various colors, including yellow, blue, pink and green. The most prevalent color for diamonds is white shade. The value of a diamond is based on its quality, which is determined by its cut, clarity, color and carat weight. Diamonds can be expensive depending on their quality and symbolize romance and loyalty.
5. May: Emerald Birthstone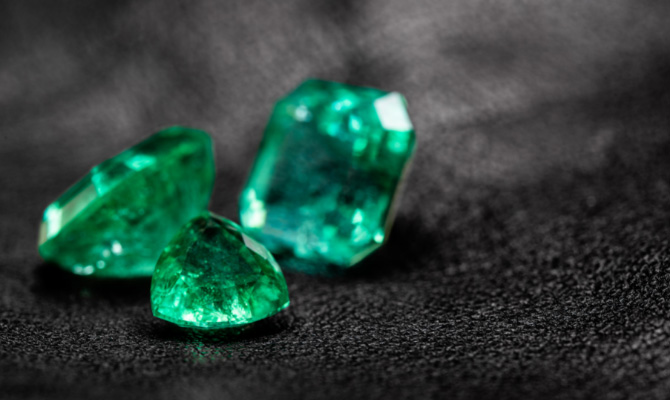 Emeralds are beautiful and popular gemstones that have been around for centuries. They are the birthstone for the month of May and are often associated with loyalty and faithfulness. People born in May are often seen as intelligent and intuitive by nature. Emeralds are also a sign of good luck, which is why they are often given as gifts.
Today, emeralds remain one of the most popular gemstones in the world. They're often given as gifts for special occasions like weddings and anniversaries, and many people choose to include them in their jewelry collections.
6. June: Alexandrite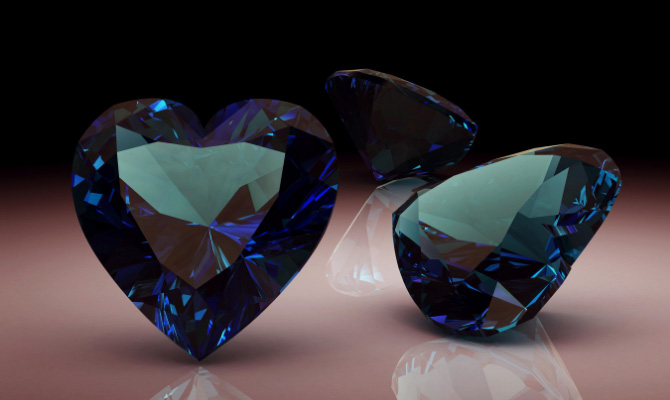 Alexandrite is the birthstone for people born in March. This birthstone meaning is associated with mental clarity, intuition and psychic perception. Alexandrite is also believed to symbolize luck, good fortune, love, and positive relationships. Those who wear Alexandrite often exhibit a nurturing and light-hearted character.
People often believe that it brings good omens to anyone's life. They also think that it brings strength, courage, success and awareness.
7. July: Ruby Birthstone
Rubies have been prized for their color and beauty for thousands of years. Throughout history, they have been believed to be a stone of protection and guard against evil. It is also considered to give luck to those who wear it. They are considered the birthstone for July and are often given as gifts to celebrate anniversaries or birthdays.
8. August: Peridot Birthstone Meaning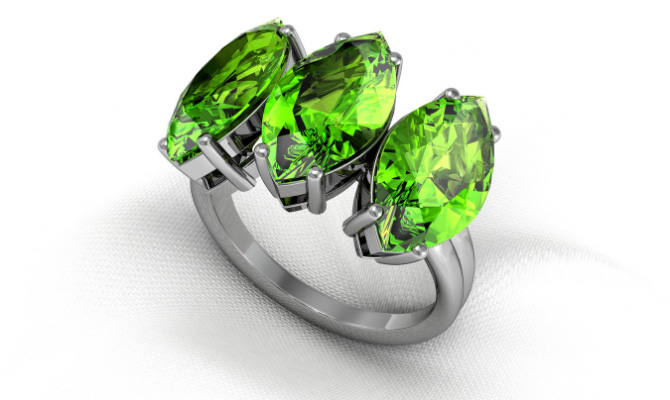 Peridot is a birthstone that is found in different shades of green. It is the birthstone for those who are born in August. It's said to bring good luck and prosperity to its wearer.
Peridot birthstone meaning deals with positive qualities such as good fortune, happiness and courage. If you are an August baby, you can wear a Peridot to prosper in life.
9. September: Sapphire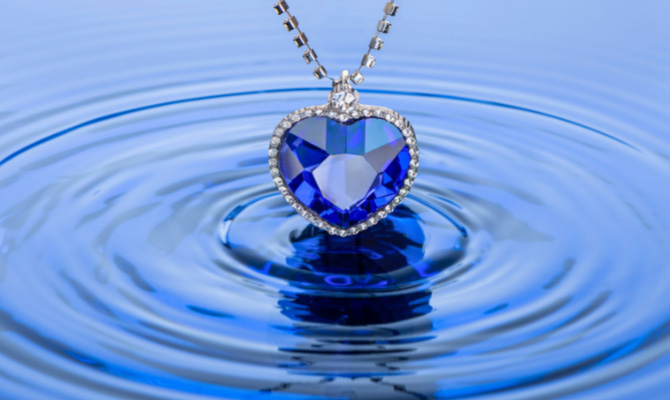 People born in September have sapphire as their birthstone. Sapphire comes in various colors, including blue, pink and yellow. They are found in many different parts of the world, but the most prized sapphires come from Africa, Asia and Australia. The phrase sapphire comes from the Latin word "saphirus" which represents blue. Sapphires are thought to bring good luck and peace to those who wear them.
They are said to promote serenity, faith, wisdom, and purity. Sapphires are also believed to be beneficial for mental clarity and help to improve decision-making.
10. October: Pink Tourmaline and Opal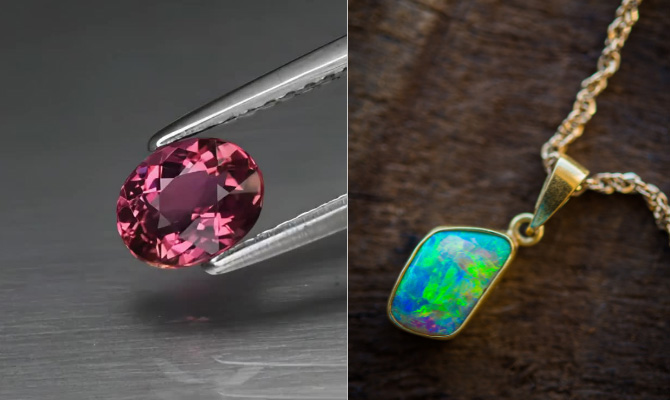 If you are born in October, you get two gems to represent you. One is pink tourmaline and another is Opal. The pink tourmaline birthstone meaning usually symbolizes humanity, love and sympathy. It is a powerful gemstone that promotes positive change in your life.
The opal gemstone is associated with hope, faithfulness, purity and innocence. It is known as the "Queen of Gems" and is said to bring good luck to its wearer. Both of these October birthstones are beautiful additions to any jewelry collection!
11. November: Topaz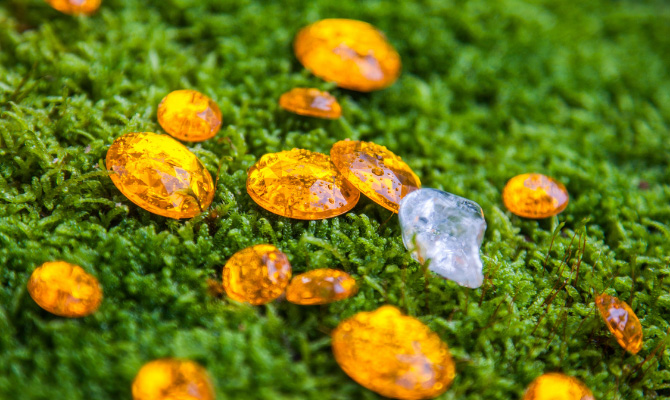 November's birthstone is topaz. This gem comes in many colors, but its golden brown variety is the most popular. The stone is thought to promote energy, creativity and mental strength.
Topaz is considered especially beneficial for people who are overworked or stressed. People born in November and wearing topaz are said to feel more energetic and creative. Topaz is also said to help improve mental clarity and decision-making skills.
12. December: Turquoise
Turquoise is a December birthstone that is often associated with good luck, success and healing properties. Turquoise is also comprehended as a symbol of friendship. It is believed to be a protective stone and can bring good fortune to the wearer. Turquoise is also thought to protect the wearer from harm and bring peace and serenity.
FAQs About Birthstone Meaning
How do I know my birthstone?
Birthstones resonate with the month in which you were born. Every month has its own special and unique stone that holds a specific frequency that aligns with your birth month.
How do birthstones work?
Because birthstones are linked with your time of birth, they hold power and energy that is distinctly aligned with your presence on this earth. Additionally, birthstones resonate with planetary energies that influence your astrological chart and time of birth. Therefore, birthstones work to help you become more, grounded, balanced and harmonious. When you wear your special birthstone, you can expect to feel its power in terms of feeling more centered, feeling protected and powerful. You can also think of birthstones as little batteries. They store energy, and gently release that energy to you when you wear them. In this way, you can harness your birthstone's power to enhance your life.
What is a birthstone meaning?
This answer depends upon the stone and the month of birth. Each birthstone meaning is different depending upon the type of stone, and how it resonates with your personality according to your month of birth. In general, birthstone meaning is based on the type of stone, its planetary alignment and astrological associations.
Where did the idea of birthstones come from?
Ancient peoples have been associating stones with the stars for centuries. We can trace the origins of astrology back to the ancient Babylonians over 2,000 years ago. They observed the stars and planets, discovering that their movements and placement in the heavens shared commonalities with elements of the earth. As astrology continue to become popular in the West (as in Greek and Rome where we find the most popular form of astrology in the 12 signs and horoscopes), more associations were made – including connecting stones with times of birth and astrological constellations. There are references to German jewelers associating stones with months of the year in the 16th century – but there is no mention these were based on astrological signs. It was not until the early 1900s that the National Jeweler's Association (U.S.) curated a standardized list of birthstones according to month born.
Do I have more than one birthstone?
Yes. Depending upon which construct you consult, you could have different birthstones. For instance, if you consult Western astrology, your birthstone will be different than Hindu birthstones.
Conclusion About Birthstones
Your birthstone is a reflection of your personality. It can give you insight into your strengths and weaknesses and help you better understand yourself. They are also a beautiful addition to any piece of jewelry. If you don't know your birthstone, I encourage you to find out and add it to your collection. So, what does your birthstone say about you?
Mighty brightly,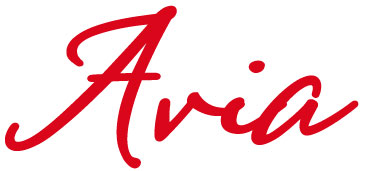 © Copyrighted. All Rights Reserved.
Other Articles of Interest on This Website