Blooming Over Flowers and Meanings
Flowers and meanings have been the subject of conversation for as long as humankind has taken the time to behold the beauty enfolded in each petal.
Symbolism is endless in flowers and meanings range from protection, to love, to warnings, to wealth.
Granted, certain types of flowers, are rife with symbolic meaning. However, the flower itself unfolds worlds of deeper meaning. 
From stem, petal, leaves, color, stamen and pistol, there is so much to consider in the deeper realms of flower meanings. Take the time to contemplate the various nuances of "flower-power" in a symbolic perspective. You'll be delighted at every turn.
As flowers are the actual reproductive systems of plants, most generally flower meanings deal with rebirth. But there are a lot more symbolic highlights to flowers and meanings, such as:
Flowers and Meanings Keywords
Over the ages humans have devised symbolic languages of flowers, which became popularized in the Victorian era. In the 1600's, Lady Mary Wortley was pivotal in bringing flowers and meanings to the public attention. Prior to her research and observations the symbolism of flowers was quite esoteric.
Flower meanings will vary according to the type of bloom, how it is arranged, how many flowers in the arrangements, and combinations of flowers. Effectually, a floral bouquet as a gift could have endless symbolic meanings. Only someone savvy in the language of flowers and meanings would be able to crack the secret code.
The Victorian era wasn't the only phase of intense floral discovery. Deeper meanings of flowers were used and interpreted by different resources such as…
Flowers and Meanings Expressed by Ancient Cultures
Ancient Egyptians
Ancient Greeks
Japanese
…and many more cultures around the world have their own specialized flower-language.
In the end, whether you are a Wortley devotee, or ascribe to the Chinese flower meanings of flowers, keep in mind they are always a symbol of generosity and love when they are given away.
Take the time to share a deeper symbolic meaning and give some flowers to someone you know today. Below are a few flowers and meanings to get you started.
Common Flowers and Meanings
---
---
---
---
---
---
---
---
I hope you have enjoyed these flowers and meanings. Take the time to do some research on the symbolism of flowers in various cultures. Share your findings with those around you. You will find the energy of flowers is high-voltage and incredibly beneficial.
Check out the links on this site for more flower meanings and natural symbolism. Thanks for reading!
May all your flower insights blossom and grow.
Mighty brightly,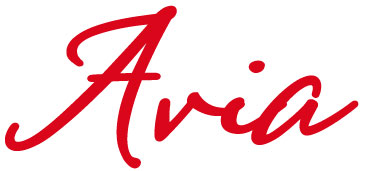 © Copyrighted. All Rights Reserved.
Other Articles of Interest on This Website