Exploring Native American symbols offers us a complete and reverent language of life, nature, and spirit. This language is unmatched in its depth and power. This language derives its power from the fact that American Indians viewed all things – whether seen or touched – living or inanimate – as possessors of a spirit.
About Native American Symbols
Everything is saturated with sacred energy. All things deserve respect and honor. Native American symbols reflect that.
This is a powerful code to live by. Native Americans are intimately connected with all of nature. They understood the one is part of the whole. Just one cannot function without the cooperation and harmony of all else in the universe. Native American symbols reflect this kind of unity with surrounding and environment.
Furthermore, they recognize that everything in the universe holds a deeper meaning. As a result, all objects and beings deserve one's attention and respect. Therefore, Native American symbol meanings are an integral part of Native wisdom and life.
Native American symbols bring concepts to mind that surpass words. These pictographs convey profound beliefs and perceptions.
The Native American Indian, as a whole, is constantly aware of its relationship with Mother Earth and her creatures. The spiritual goal of the Native American is to live in harmony with the universe.
As such, every-day use of signs, symbols, fetishes, animal totems, and emblems is just as commonplace, as using these tools in celebrations and ceremonies.
How Native American Symbols Work
Depending upon the Native culture (nation, tribe, geographic region), symbols can hold a variety of meaning. Because the Native way is largely a holistic way of life, symbols are often used to represent inclusion, totality and a broad picture of organic life.
For instance, a symbol of an animal not only represents that animal, but its role in the universe, its environment, its unique language and its message to all other living things.
Native American symbols are a testament that the larger essence of life imbues all things. Take the dream catcher for example.
It is a Native American symbol that exemplifies the relationship between human and universe. The dream catcher is a tool to enhance good dreams and thwart bad ones. It is a testimony to the seamless nature of Native mind and Nature.
Benefits of Embracing Native American Symbols
Again, Native wisdom demonstrates no separation between human and environment.Some examples of how Native symbols infuse power are as follows:
Assurance
♦ Assurance that guardian spirits are present. Whether a warrior needs bolstered courage, or new home needs a blessing – symbols always mark the occasion. They embolden us. Native symbols also connect us with our ancestors, and energies – so we are assured we are never alone.
Enhance Spiritual Assistance
♦ Spiritual Assistance. These symbols are the image of the spirit, and thus the object on which the symbol is depicted (tools, blankets, etc) is spiritually charged. This means that where a symbol is – so too is the original power.
Cosmic Connection
♦ Reaffirming the Great Design of all things. Symbols are a microcosm (small bit) of the macrocosm (big stuff). In other words, a small symbol embodies the story of the universe, the Great spirit in all things. So, when using a tool or weapon, a symbol is a powerful statement that says "I am this…but I am also ALL of this too".
Use and meaning of Native American symbols vary according to different nations, tribes and regions. Wherever possible, I have done my best to cite tribal associations, and credit to sources of information within the articles below listed.
To learn more about this natural connectivity evident in Native American symbol meanings, click on the in-site links below listed.
In-Site Articles on Native American Symbol Meanings
Final Thoughts On Native American Symbols
These are just a few articles on Native wisdom. As time allows, I intend to add many more. It's important to note that all meanings are subject to changes. Native Americans share a lot of heritage, but their belief systems (and symbols) may vary according to region. For example, Eskimo symbolism will be much different than Cherokee. This is largely due to territorial conditions. Let's face it…snow for Eskimo (who interestingly have dozens of terms for) would not be as meaningful to Cherokee, who hail from Southeastern America. Granted, Cherokee in Oklahoma saw snow, but nothing like the Eskimo of Alaska! As the Native mind honors nature, it makes sense that surroundings will play a key role in determining meanings in their spiritual life.
I hope you enjoy browsing through these pages on Native American symbols and their meanings. Whether you are re-connecting to your Native heritage, or researching your next Native American tattoo, I trust you find what you're looking for on your path of discovery. May all your Native journeys be meaningful and connected.
Mighty brightly,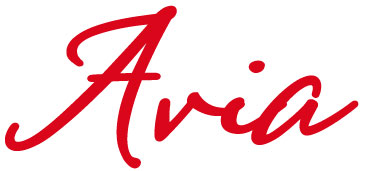 © Copyrighted. All Rights Reserved.