Welcoming a child into the world can be deeply affirming. Caring for a baby can give you a deeper sense of purpose, and becoming a parent can spark spiritual growth.  That said, parenthood can be incredibly stressful too.  The responsibility of raising a child is not to be taken lightly, and it's easy to fret about every misstep you make along the way. So, how do you protect your mental and spiritual health as a new parent? We're here to help you do exactly that. 
Learning to protect your mental and spiritual health will improve your parenting skills and help you build a family that cherishes holistic well-being. You'll have more energy and be far more engaged in your child's life if you intentionally approach common conditions like postpartum depression and parenthood-related anxiety.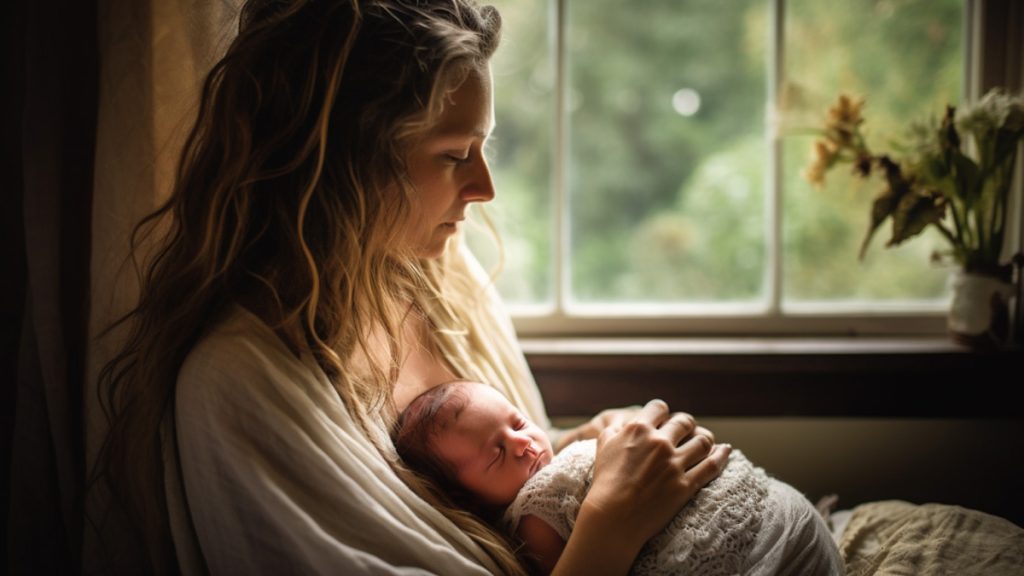 Parenthood and Mental Health
As a new parent, you're probably familiar with sleepless nights and temper tantrums in the early hours. However, you may be surprised by the symptoms that accompany common conditions like postpartum depression. Common symptoms of postpartum depression include: 
Crying more often than usual
Worry and anxiety
Feeling distant from your child
Withdrawing from your partner and other loved ones
Self-doubt
CDC research also shows that 1 in 8 women struggle with postpartum depression at some point. Alarmingly, statistics show that postpartum depression is on the rise in the US.
Parenthood usually comes with a heavy heaping of stress and sleep deprivation. These can quickly spiral into common conditions like depression and anxiety — particularly if you're facing another life stressor like financial strain, discrimination, or relationship breakdown. Left unchecked, these conditions can undermine your ability to deal with the daily challenges associated with parenting and may make it difficult to regulate your emotions.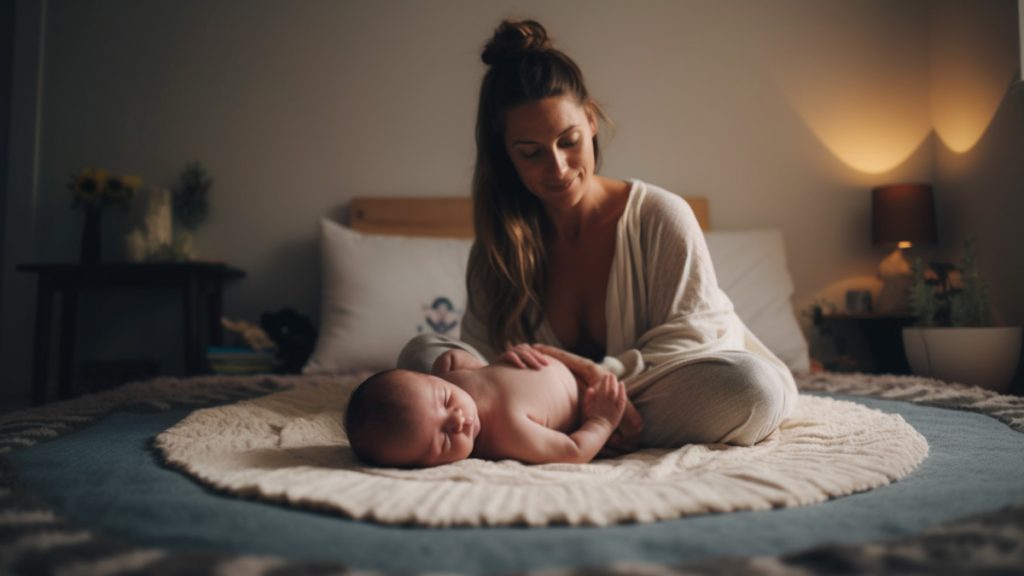 Sleep
Sleep is a precious commodity during the early days of parenthood. However, failing to get enough sleep can wreak havoc on your mental and spiritual health. Learn to cope with new parent sleep deprivation by: 
Eating for Energy: Sleep is the body's ultimate recovery tool. However, you can still boost your energy and mental focus by eating plenty of protein-filled nutritious snacks like nuts and yogurts.
Get Active: It sounds counter-intuitive, but exercise can reenergize your body. Get back into your exercise routine and work with a personal trainer who understands the pressures that new parents often endure.
Get Help: Lean on your support network when you can. Ask family or close friends to help with tasks that feel impossible, or hire a night nurse to help with the first few weeks.
Safe Sleeping: It's all too easy to spend the night fretting about your child's health. Get yourself a crib that meets safety specifications, and rest in peace while you can.
Getting enough shut-eye is always a struggle as a new parent. Make things easier by getting help from your loved ones and fueling your body correctly throughout the day. This will give you the energy to reconnect spiritually and practice grounding exercises while your baby takes a nap.
Grounding Practices
Finding time for yourself can feel impossible as a new parent. Your baby is your priority and you may feel guilty when you're not actively looking after them. However, carving out time for yourself is imperative if you want to protect your mental and spiritual health as a new parent.
Build a routine of daily grounding practices that help restore the connection with your spiritual side. Grounding exercises can make you more aware of your mental health, improve your mood, and may even elevate your energy levels. Common, effective grounding practices include:
Daily Affirmations: affirmations like "I deserve love and respect," or "I am capable of raising my child" can enhance your bonding and help you prioritize your holistic well-being.
Breathing Techniques: Simple breathing practices like box breathing and 4-7-8 breathing can improve your sleep quality and achieve an elevated state of relaxation.  
Hone Your Senses: Unplug from technology and spend time listening to the world. Pay attention to the birds you hear or the sound of the wind outside.
Meditate: Common meditation techniques like mindfulness and focused meditation can help you reconnect with your spiritual side and find joy in the current moment. Just be sure to tell your partner that you're taking time for yourself to avoid distraction or interruption. 
Grounding practices can help you rediscover your spirituality and protect your mental health. Even a 5-minute meditation practice can refocus your mind and give you the energy you need to take on the day's challenges. If you're co-parenting, remind your partner to take time for themselves, too.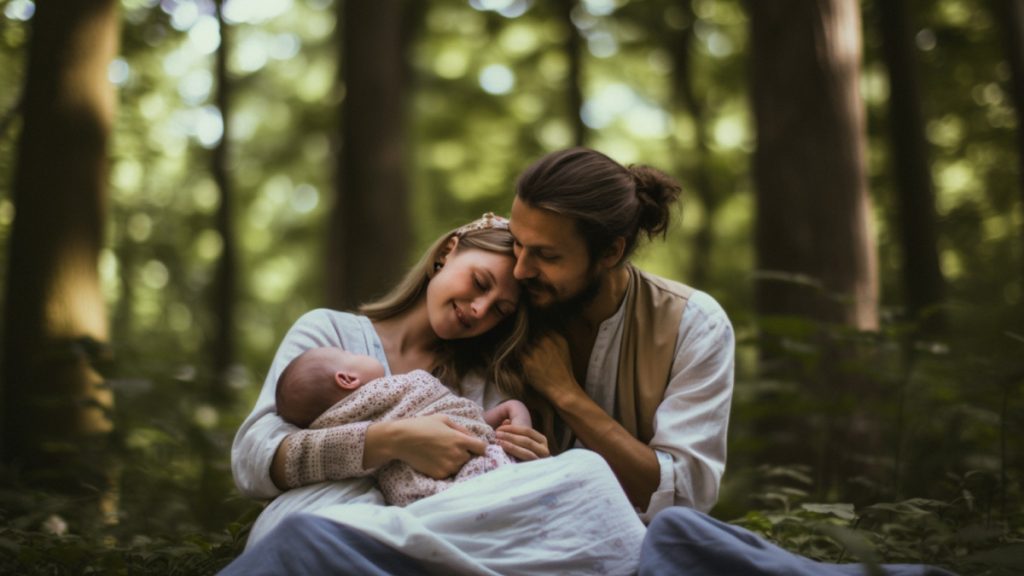 Time in Nature
Nature can be your greatest ally during testing times. Spending time in nature can realign your priorities and help you take a much-needed break from home life. Stroller walks in the park are great for your child, too. Babies need sunlight to grow into happy children and regular walks may even improve their sleep patterns. 
Time in nature can boost your self-esteem, too. This is particularly important as a new parent, as you may be feeling as though you are doing everything wrong. Taking time out of your day to explore a local park or sit in the sunshine can help adjust your expectations and improve your confidence as a parent. Consider nature therapy as a way to boost your time outside while focusing on your mental health.
Consider signing up for community-based outdoor events to maximize your time in nature and form new social bonds. As a new parent, you may be missing your friends but can no longer spend a Saturday night out in town. Instead, find support by signing up as a volunteer in a local community garden or nature reserve. You'll meet plenty of other like-minded people and will enjoy a boost to your mental health while tending to flower patches and pathways.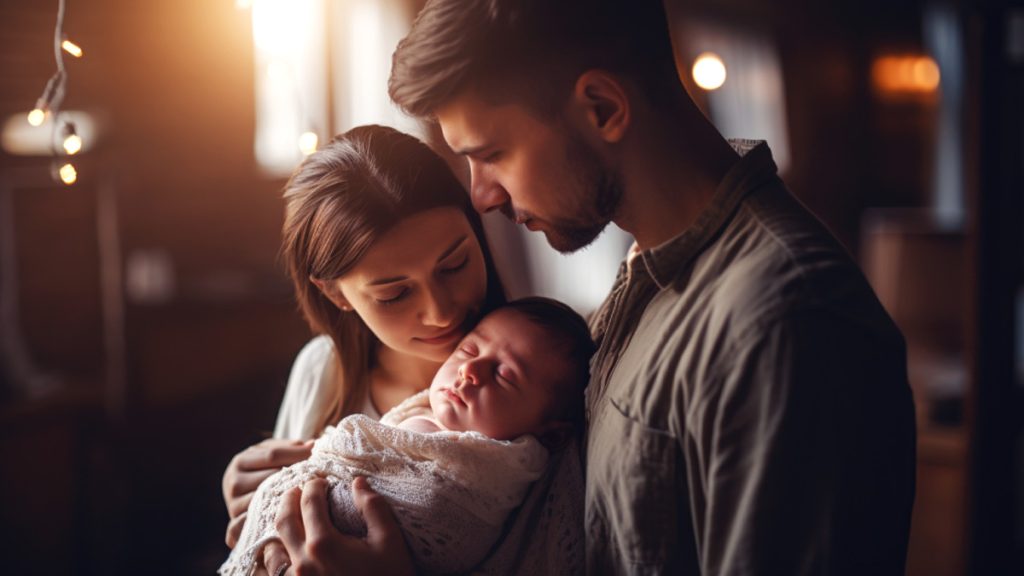 Conclusion
Protecting your mental health is vital as a new parent. However, you may find that connecting with your spiritual side is difficult when experiencing sleep deprivation or postpartum depression. Work with a mental health professional to better understand your mental well-being and utilize simple-self help techniques like affirmations and breathing techniques. Lean on your support network when you need to take a break from parenting and plan a few trips into nature to reconnect with your inner self. 
About the Author: Ainsley Lawrence is a writer who loves to talk about good health, balanced life, and better living through technology. She is frequently lost in a good book.
Avia's Amazon Picks for You