Symbolic Meaning of the Rooster
Rooster Meaning
Symbol meanings of the Rooster (cock or cockerel) are as vibrant and diverse as the rooster's plumage.
Rooster symbol meanings are all about fanning out with brilliance, and showing the world your shimmering facets of personality.
Most cultures embrace the Rooster as a solar symbol, and a sign of illumination, with the exception of the Nordic and Celtic cultures.
 Celtic and Norse lore describe the Rooster as a creature of the Underworld. Specifically, the cock served as a messenger of the Underworld, screeching out warnings in danger, and calling out for the souls of the fallen in battle. For more Celtic animal symbol meanings click here.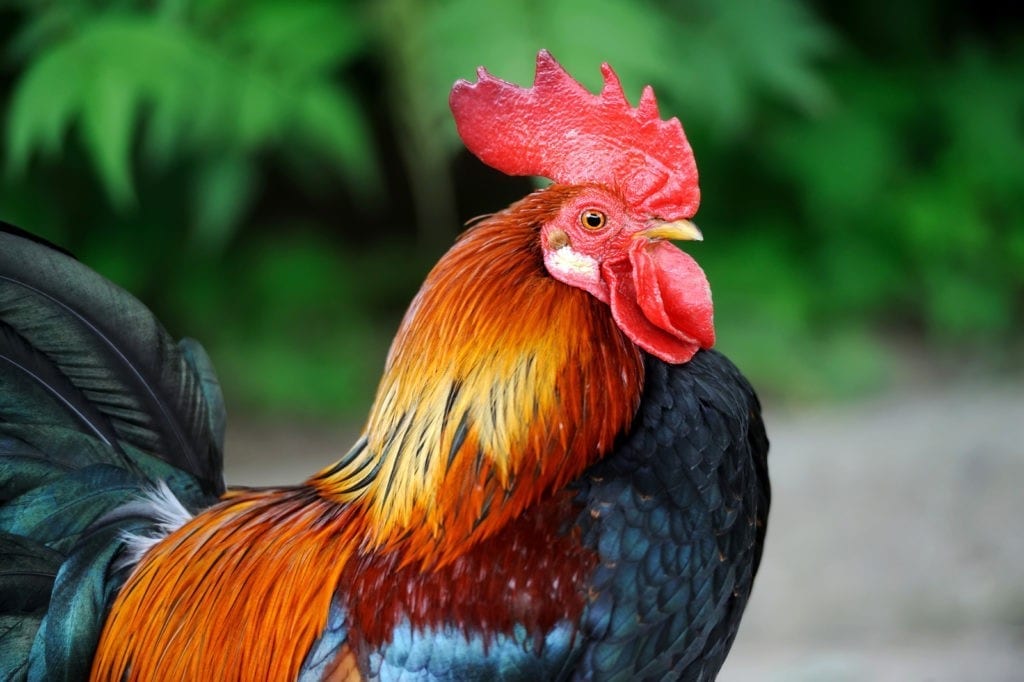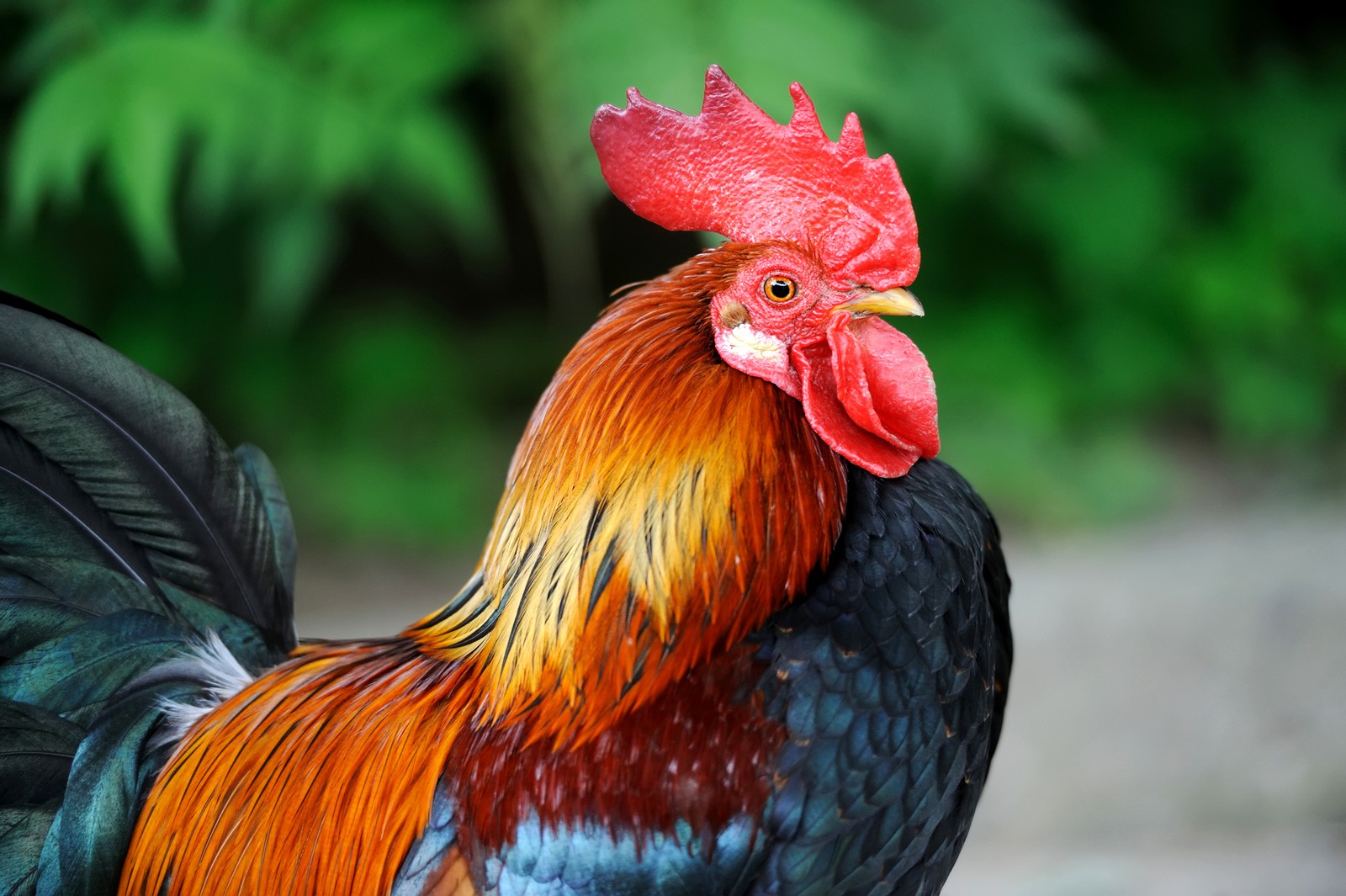 Rooster Meaning in Culture
The ancient Greeks believed the Rooster rose to attention and saluted the sun every morning with a hearty cry, symbolizing victory over night. As such, the Rooster was considered a solar emblem to the Greeks, and was adopted as a sacred sign to the god Apollo as well as Zeus, Persephone and Attis.
In Christianity the Rooster is noted for crowing three times after Peter denied Christ. As such, it became a symbol for Christ's passion. Later, the Rooster would signify the repentance of the saint and religious vigilance as well as resurrection. To this day the Rooster seen on a weathervane is steeped in symbolic meanings that deal with watchful vigilance against evil, as weathervanes are commonly seen atop churches.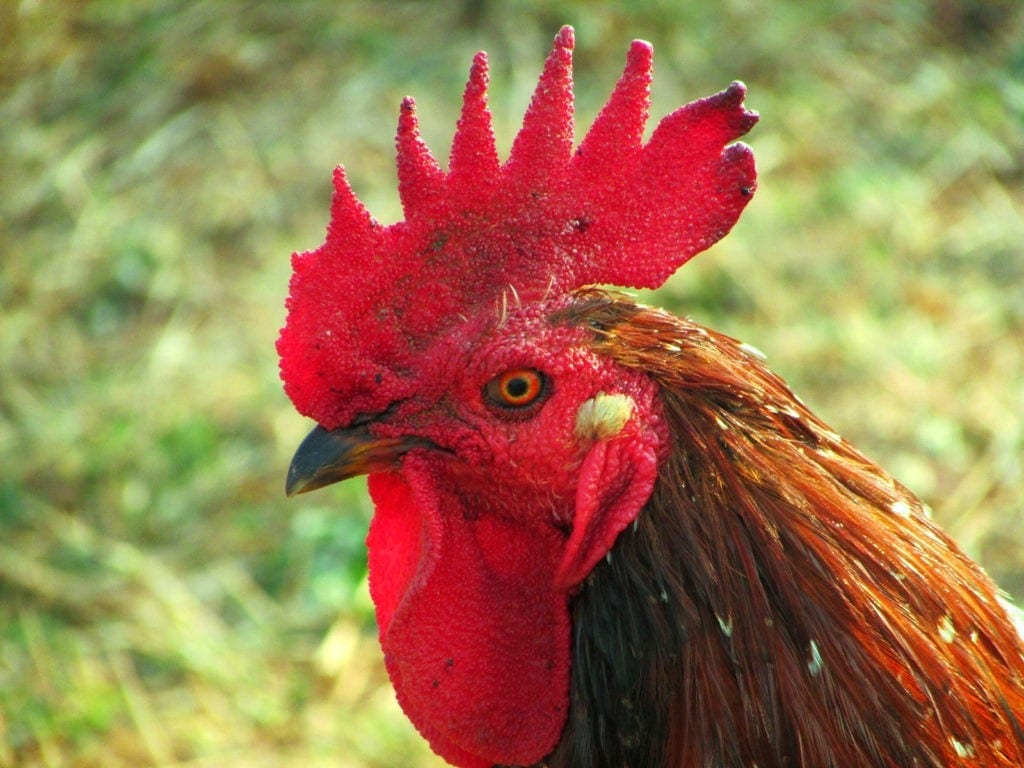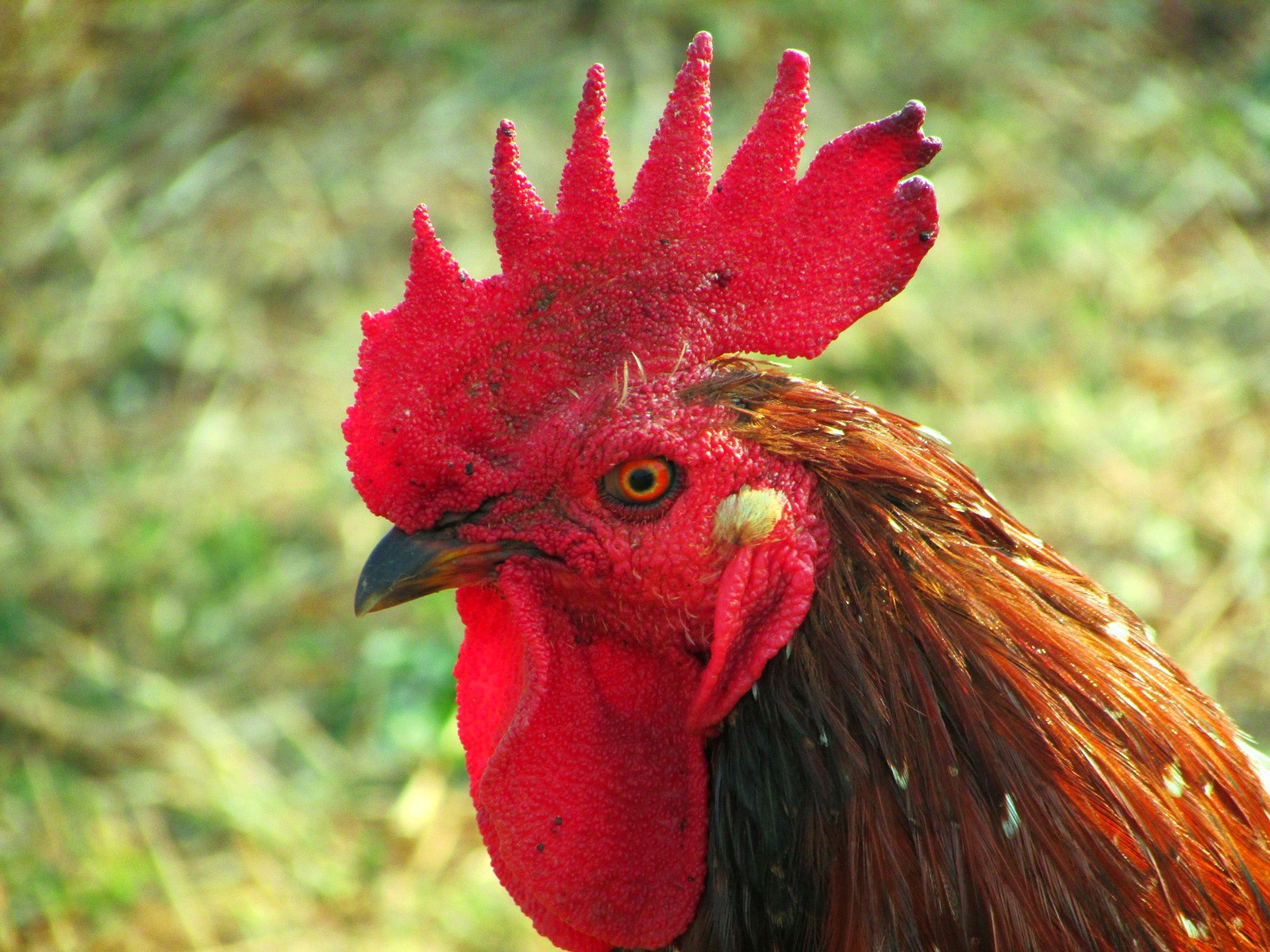 One of the twelve signs of the Chinese zodiac, the Rooster is a Chinese symbol of honesty, as well as physical and moral fortitude. It is of the yang attribute and signifies fortune, luck, fidelity, protection as well as bossiness. For other Chinese animal symbol meanings click here.
Roosters are considered sacred symbols in Japan, and are permitted to run free among the Shinto temples. This is partially due to the Rooster calling Shinto followers to prayer with its morning crow at dawn.
A summary of symbol meanings for the Rooster include….
Symbolic Rooster Meanings – Keywords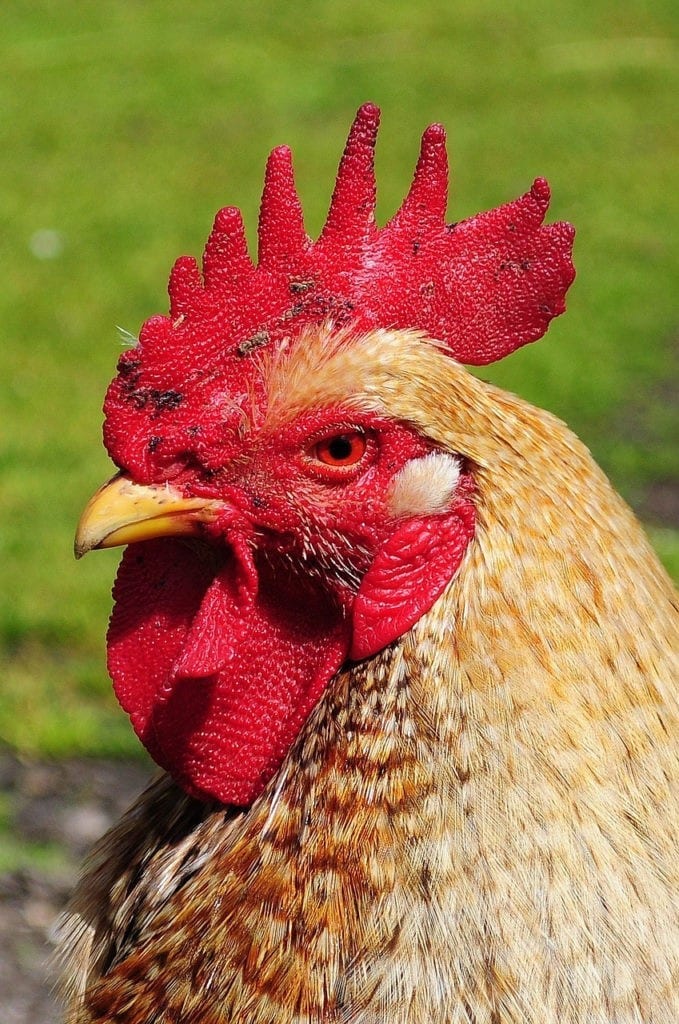 Pride
Honesty
Courage
Vigilance
Arrogance
Strength
Watchfulness
Flamboyance
I hope you have enjoyed these observations on the symbol meanings of the rooster.
As always, thanks for reading.
Brightly,
Avia
Other Articles of Interest on This Website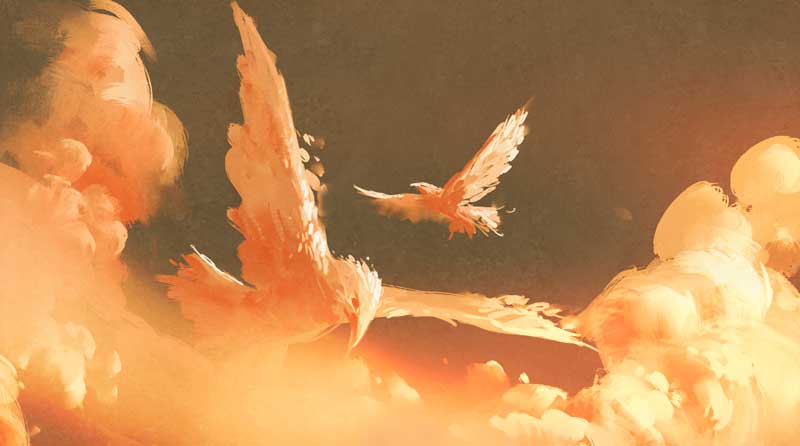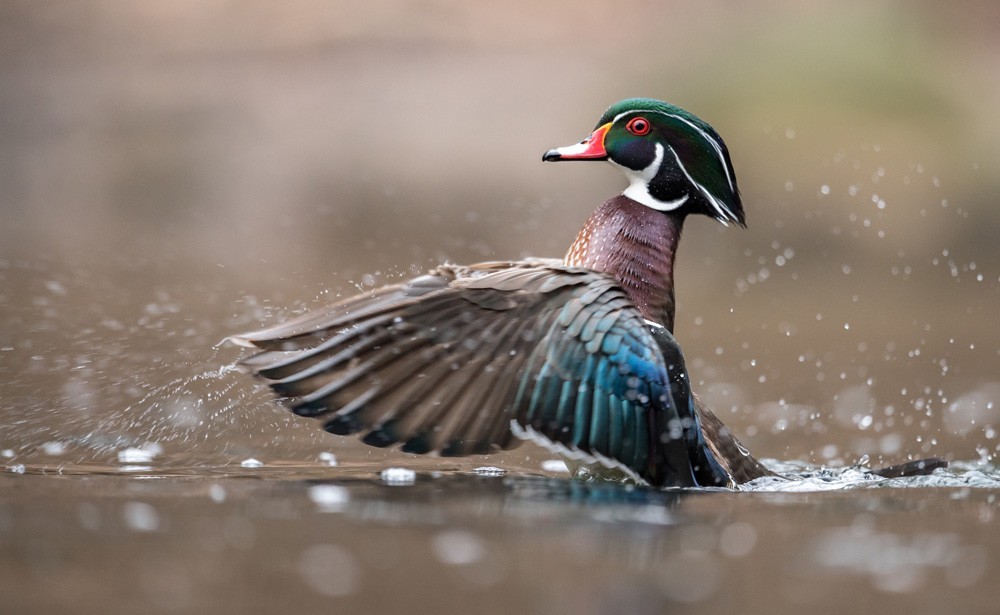 Bird Totem Meanings
Air Animal Totems have a penchant for assisting us in matters of higher knowledge. Air being the most ethereal of elements, it's understandable that the creatures who inhabit it are able to lend the best understanding of its invisible ways. Get a whole list of bird totems and their meanings here.