Symbolic Meaning of the Rooster
Rooster Meaning
Symbol meanings of the Rooster (cock or cockerel) are as vibrant and diverse as the rooster's plumage.
Rooster symbol meanings are all about fanning out with brilliance, and showing the world your shimmering facets of personality.
Most cultures embrace the Rooster as a solar symbol, and a sign of illumination, with the exception of the Nordic and Celtic cultures.
 Celtic and Norse lore describe the Rooster as a creature of the Underworld. Specifically, the cock served as a messenger of the Underworld, screeching out warnings in danger, and calling out for the souls of the fallen in battle. For more Celtic animal symbol meanings click here.
A summary of symbol meanings for the Rooster include….
Symbolic Rooster Meanings
Pride
Honesty
Courage
Vigilance
Arrogance
Strength
Watchfulness
Flamboyance
In dreams, the Rooster is considered a time-keeper and is a sign of time passing in our lives. Hearing a Rooster's voice in our dreams may indicate we need a wake-up call, and need to pay attention to some circumstances in our lives. Seeing a brilliantly plumed Rooster in our dreams indicates it is time to let others discover our true selves, and strut our stuff (show our talents) to others. For other dream animal symbol meanings click here.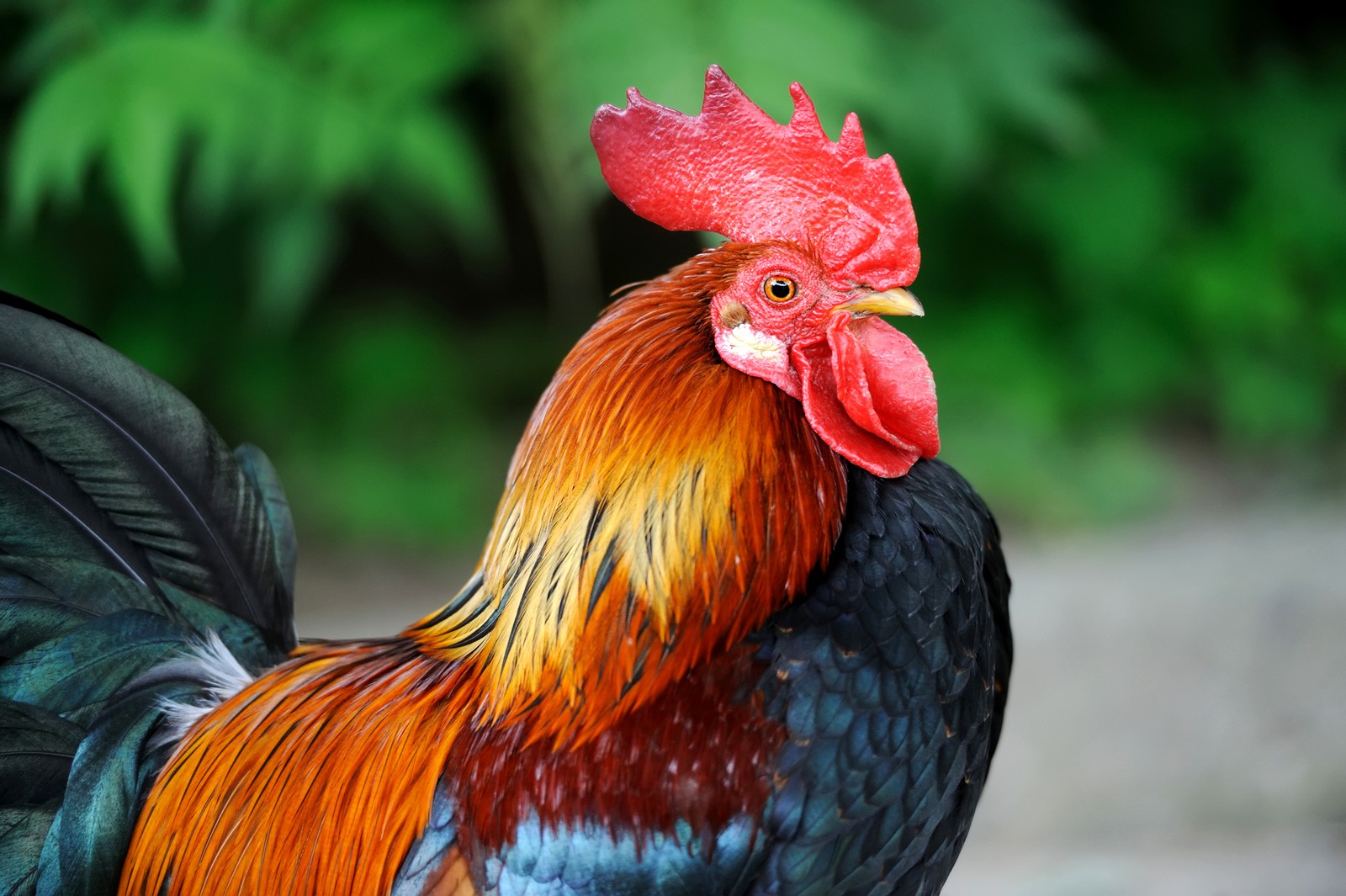 "There's a morning when presence comes over your soul.
You sing like a rooster in your earth-colored shape.
Your heart hears and, no longer frantic, begins to dance."
The ancient Greeks believed the Rooster rose to attention and saluted the sun every morning with a hearty cry, symbolizing victory over night. As such, the Rooster was considered a solar emblem to the Greeks, and was adopted as a sacred sign to the god Apollo as well as Zeus, Persephone and Attis.
In Christianity the Rooster is noted for crowing three times after Peter denied Christ. As such, it became a symbol for Christ's passion. Later, the Rooster would signify the repentance of the saint and religious vigilance as well as resurrection. To this day the Rooster seen on a weathervane is steeped in symbolic meanings that deal with watchful vigilance against evil, as weathervanes are commonly seen atop churches.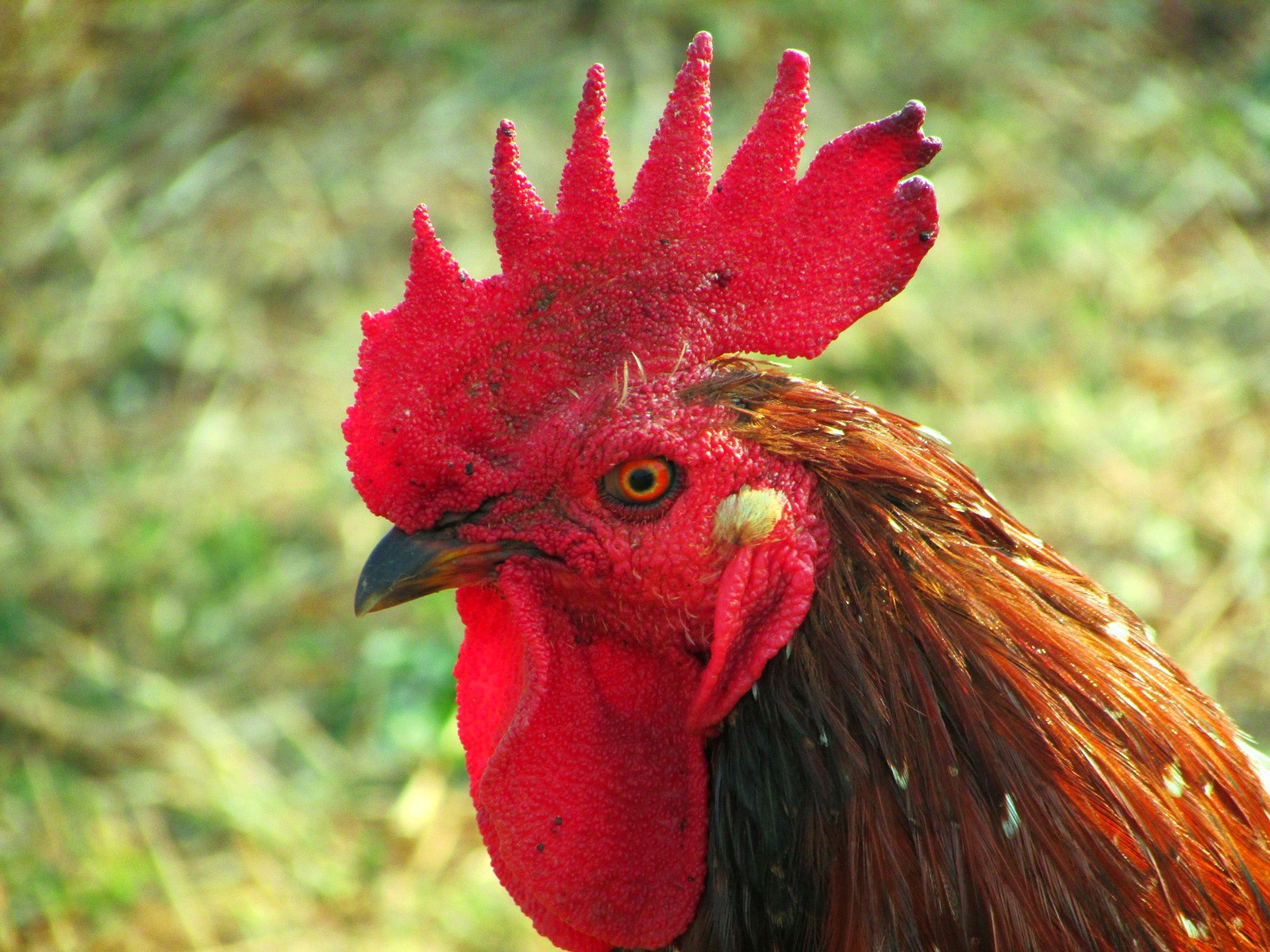 One of the twelve signs of the Chinese zodiac, the Rooster is a Chinese symbol of honesty, as well as physical and moral fortitude. It is of the yang attribute and signifies fortune, luck, fidelity, protection as well as bossiness. For other Chinese animal symbol meanings click here.
Roosters are considered sacred symbols in Japan, and are permitted to run free amongst the Shinto temples. This is partially due to the Rooster calling Shinto followers to prayer with its morning crow at dawn.
I hope you have enjoyed these observations on the symbol meanings of the rooster.
Other Articles Of Interest On This Site:
Bird Totem Meanings
Air Animal Totems have a penchant for assisting us in matters of higher knowledge. Air being the most ethereal of elements, it's understandable that the creatures who inhabit it are able to lend the best understanding of it's invisible ways. Get a whole list of bird totems and their meanings here.
An Important Note About Signs, Symbols and Their Meanings
Signs and symbols cultivate their meanings according to culture, context, passage of time, and mass societal opinion. What's cool and highly important is that signs and symbols earn their most powerful meanings from our own personal perspectives.
This website strives to provide you with the best, time-honored information when defining signs and symbols. However, in the final analysis, "Beauty (and symbolism) is in the eye of the beholder."
Having said that, it's in our best interest to invest the time to do personal research on symbolic events happening to us. This website is just one perspective in an ocean of variety and diversity in the realm of symbolism. So dive in! There is a whole universe of deeper meanings to explore! You can start your research by clicking on the links at the end or to the side of this page. Odds are good I've got a follow-up article about this symbolic topic. 
As always, thanks for your willingness to learn more about the language of symbolism. It's a language that is universal and everywhere. It's super-groovy to travel with you on your symbolic path, and maybe offer a little translation along the way. Thanks for reading and exploring!