Exploring Zodiac Signs and Color Meaning
I always say, if you're going to know you're astrology sign, you've got to REALLY know it! That's why I wrote this article on zodiac signs and color meanings. Knowing the color of your sign gives you new insight and understanding about yourself and others. It colors you perception, so to speak. Read more about the color of your astrology sign and what it means here.
Zodiac signs are funny things. I've been studying astrological signs for almost two decades now. You know what I've found? Every piece of research material I pick up says something a little different (and sometimes contradictory) to the next piece.
This used to frustrate me. I wanted everything consistent. I wanted all astro-answers wrapped up in a tidy little package.
Eventually (with the perspective of age, I suppose), my attitude calmed down a bit.
These days, I'm rather comfortable with the variables. I get a little giddy when I see contradictions in opinion or research material. Why? Because it confirms what I've been touting all along…that conclusive labels are restrictive. Sure…it's good to have basic guidelines. But when it comes to personalities, astrological associations and symbolic meanings…there should be no rule book. No single human is alike. The variables in zodiac signs in my research are just another confirmation that the unique dynamism of the human cannot be contained.
All this to say: I've done plenty of research on zodiac signs and their corresponding color meanings. What I'm providing here may differ from your research or opinion. That's okay! I'm simply offering the results from my observations over the years via interpreting zodiac signs and their affinity to various colors.
Furthermore, these color assignments for zodiac signs are not "the rule." Consider: Your astrological canvas is made of more than just your sun sign color (upon which these color meanings are based). You've got a moon sign color, ascendant color, etc. So it stands to reason there will be lovely shades that bleed in and make a nice palate of color that make you unique and vibrant. Check out the color wheel of zodiac signs below.
Color Wheel of Zodiac Signs
As you read through these zodiac signs and their corresponding color meanings, I encourage you to remember – we are not bound by a single label (or color, for that matter). This article is intended for the sole purpose of discovery and exploration into your personality through the colorful lens of astrology.
Now enough with my preamble…let's get to the nitty-gritty of zodiac signs and color meanings.
Zodiac Signs and Their Corresponding Color Meanings
---
---
---
---
---
---
---
---
---
---
---
I hope you have enjoyed these observations about zodiac signs and their color meanings. If you dig this article, please be sure to check out other articles related to zodiac signs on this website. You can also access more colorful goodies, like chakra color meanings, aura color meanings, and more. Just make a search on my site! Enjoy! May all your moments be colorful and replete with delight.
Mighty brightly,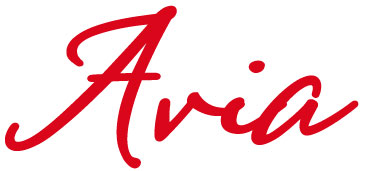 © Copyrighted. All Rights Reserved.
Other Articles of Interest on This Website