As the spring season begins to bloom, our thoughts turn towards Easter – a holiday steeped in history and tradition. But beyond the pastel colors and chocolate bunnies lies a rich tapestry of symbolism that speaks to the rebirth and renewal of life. So, I thought it would be a great idea to talk about the symbolism of Easter and explore unique, earth-based ways to celebrate Easter.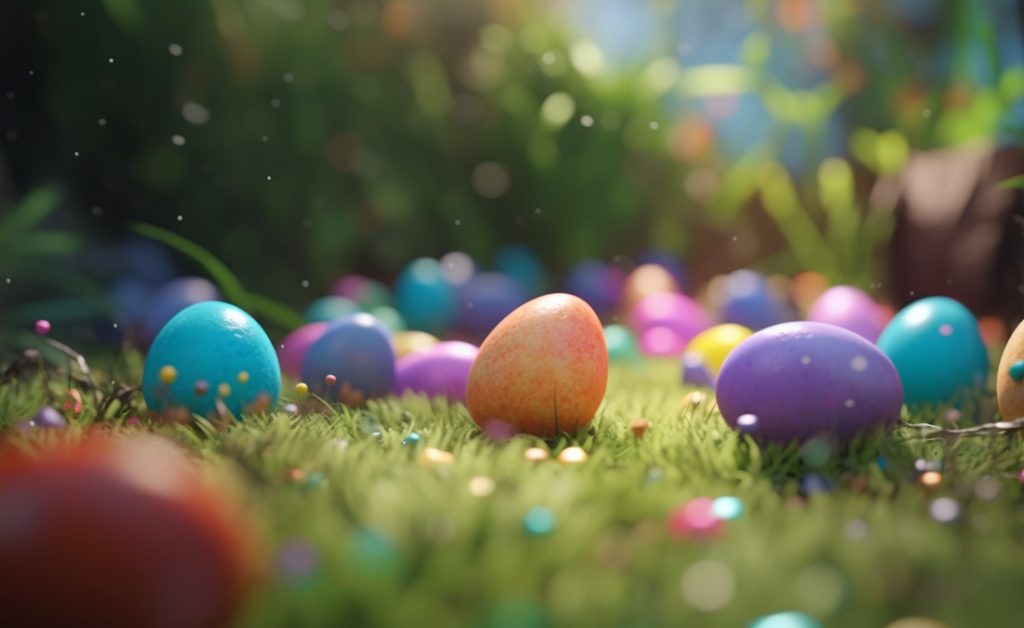 Intro to the Symbolism of Easter
The history of Easter is long and complicated, with different traditions emerging from various cultures and religions. The most commonly accepted story is that Easter commemorates the resurrection of Jesus Christ, which occurred around 30 A.D. However, many scholars believe that the holiday actually has pagan origins, dating back to fertility festivals that were celebrated in the springtime.
For those who follow an Earth-based spirituality, the symbolism of Easter holds even deeper meaning as a celebration of Gaia's awakening after her winter slumber. Join us on this journey through time and space as we explore the fascinating origins and significance of Easter, along with some eco-friendly ways to honor this special day while staying true to our connection with Mother Nature.
Whatever its origins, Easter has become a significant holiday for spiritual and secular celebrants around the world. For many, it is a time of reflection and religious observance. Others use the holiday as an opportunity to celebrate with family and friends, enjoying traditional foods and activities.
There are also those who see Easter as a time to connect with nature and the changing of the seasons. Many people take part in community gardens or plant their own gardens in honor of the holiday. Some even hold egg hunts or decorate eggs as part of their Easter celebrations.
No matter how you choose to celebrate Easter, the important thing is to do so with intention and joy. Whether you are religious or not, this holiday can be a special time to reflect on what is important to you and connect with those you love most.
Easter in Paganism and Earth-Based Spiritual Beliefs
Easter is a holiday with pagan and earth-based spiritual origins. The holiday celebrates the Spring Equinox, when the days begin to get longer and the earth begins to bloom. Easter eggs, rabbits, and other symbols of fertility are associated with the holiday.
Pagans and earth-based spiritualists celebrate Easter as a time of rebirth and new beginnings. Eggs are seen as a symbol of new life, while rabbits represent fertility. Flowers, wreaths, and baskets of food are often given as gifts during this time.
Historical research indicates Christians co-opted the holiday of Easter, inaccurately associating it with the crucifixion and resurrection of Jesus Christ. However, many Christians still celebrate Easter in traditional ways, such as attending church services, participating in egg hunts, and eating special meals.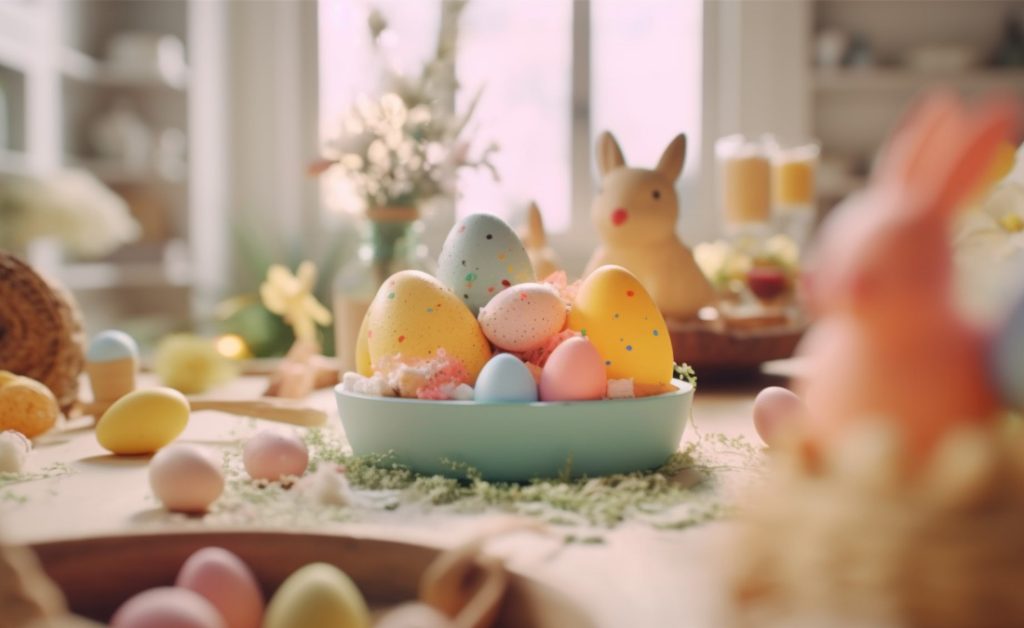 Holidays Similar to Easter Around the World
There are many holidays around the world that have similarities to Easter. Here are some of the most popular:
United Kingdom
In the UK, there is a holiday called Mothering Sunday. This holiday falls on the fourth Sunday in Lent and is a day when people honor mothers and motherhood. Families will often get together for a special meal or go out for the day. Gifts are also given to mothers on this day.
Germany
In Germany, there is a holiday called Ostern which also falls on the fourth Sunday in Lent. On this day, families will often decorate eggs and give them to each other as gifts. They may also go on Easter egg hunts or enjoy special meals together.
Australia
In Australia, there is a holiday called Anzac Day which falls around the end of April. This holiday honors Australian and New Zealand soldiers who have served in wars. It is also a time to remember those who have died in wars. Families will often attend special services or marches on this day.
Each of these holidays has its own unique history and traditions but they all share some commonalities with Easter. If you are looking for an alternative way to celebrate Easter, consider checking out some of these other holidays.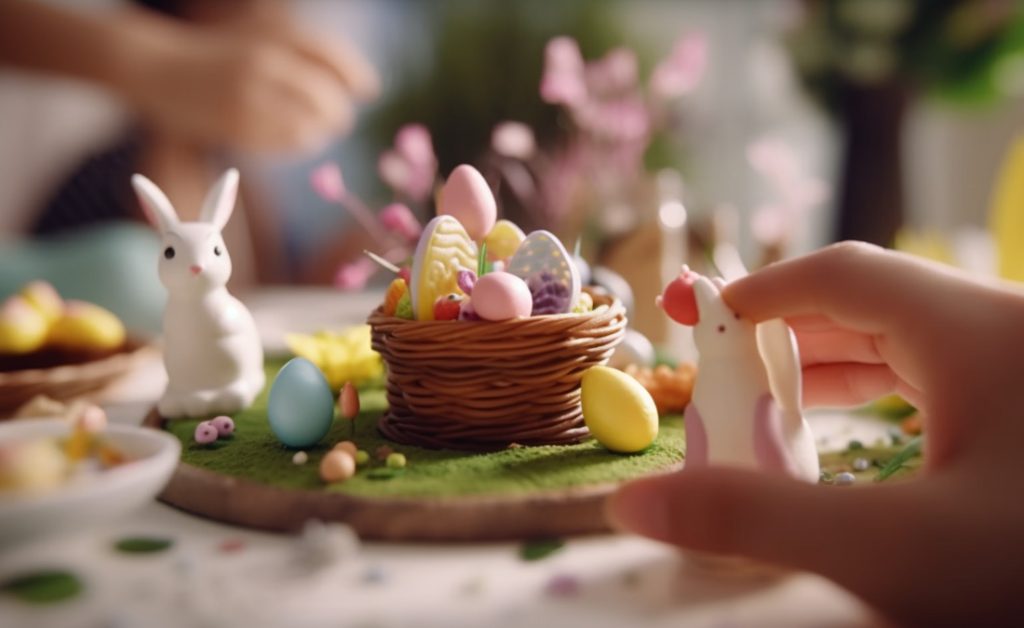 Common Symbols of Easter and Their Meanings
As mentioned, the symbolism of Easter is all about rebirth and new beginnings. For many people, it is a time to celebrate the return of life after the long winter months. It is also a time to celebrate the earth and all of the bounty that it provides. With its global importance, it's understandable that Easter also has a number of symbols and traditions that are associated with it. Here are some of the most common symbols of Easter and their meanings:
The Cross
The cross is perhaps the most well-known symbol of Christianity and is often used to represent Easter. For Christians, the cross symbolizes the sacrifice that Jesus made for humanity and His victory over death.
The Easter Lily
The white lily is another important symbol of Easter. It represents purity, new life, and hope. In Greek myth the lily is associated with nurturing and fertility as it is associated with the breast milk of Hera.
Other Flowers
Plants and flowers play an important role in Easter symbolism as well. Flowers represent new growth and fertility. Trees are symbols of strength and stability. Common flowers associated with Easter include daffodils, tulips, and irises.
The Easter Egg
The egg is a symbol of fertility and new life. It also represents the empty tomb of Christ after His resurrection. In many cultures, eggs are dyed or decorated to represent the joyousness of Easter.
Baby Chicks
These cuties are often seen as symbols of springtime, new beginnings, and renewal. They remind us that even though winter may be tough, there is always hope for something better just around the corner.
Rabbits
The hare or rabbit is an important creature in many pagan religions. In Celtic mythology, the hare was said to be a sacred animal. Hares were also associated with the Roman goddess Diana and the Greek goddess Aphrodite.
Other Animals
Other animals that are associated with Easter include lambs and snakes. Lambs symbolize innocence and purity. And snakes shed their skin during this time of year, representing renewal and transformation.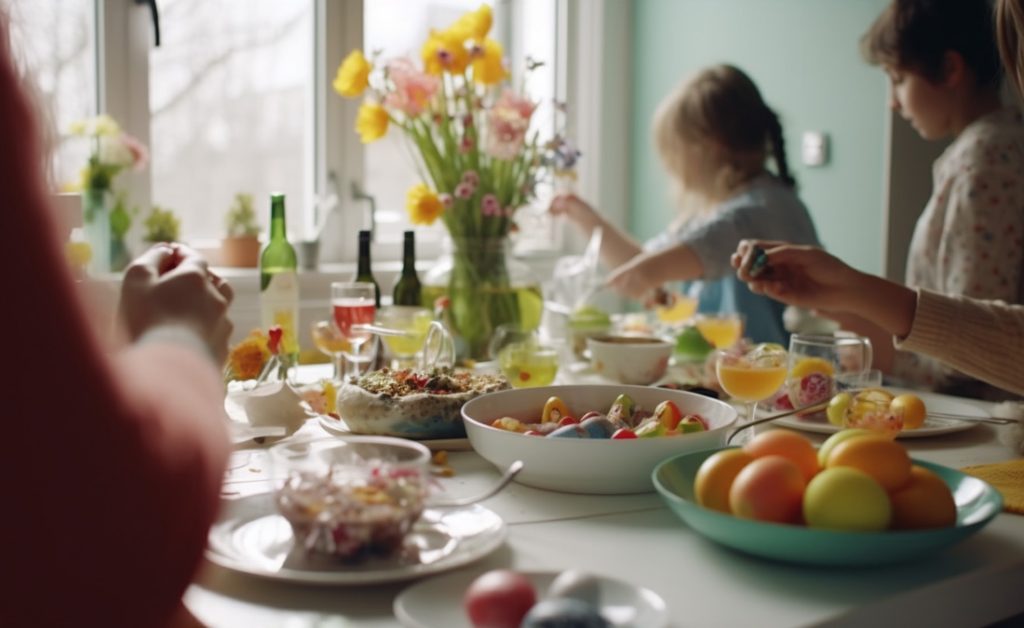 8 Unique Ways to Celebrate Easter
Now that we've talked about the symbolism of Easter, and various symbols associated with it – what do we do about it? Here are a few neat ways to celebrate Easter this year.
Go a'hunting
Okay, so not the most unique way to celebrate Easter, but it's still fun and symbolic. Egg hunts are a popular way to celebrate Easter, but you can also get creative with your eggs. Try painting them with natural dyes or using them in an Easter egg dreamcatcher craft. Or, try to dye a few hard-boiled eggs with plantain leaves to create unique green hues.
Plant something
Celebrate new life by planting vegetables, flowers, or trees. This is a great activity to do with kids! Plant an herb garden in honor of Easter. Basil is traditionally associated with the holiday, but you can choose any herbs you like.
Have an Easter bake-off
Make an Easter cake or cupcakes using local and seasonal ingredients. Top them with edible flowers for a special touch. Or, invite friends and family over to have a bodacious bake-off of some traditional Easter dishes (and invite me over if you make deviled eggs!). Spending time with friends and family making traditional Easter foods like hot cross buns or lamb stew is a brilliant way to celebrate Easter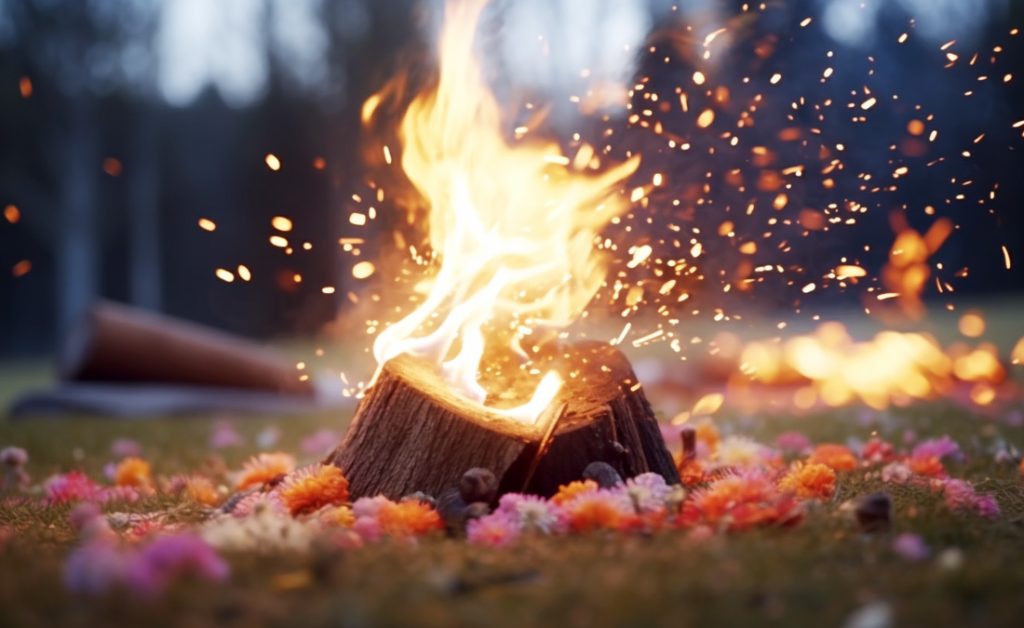 Get lit
No, not like that. I'm talking about my personal favorite way to celebrate Easter – have a bonfire. There is something about fire that really ignites special days. So, have an Easter bonfire and roast marshmallows while telling stories and sharing memories. You can also write down intentions or names of loved ones on paper and throw them into the fire as a gesture of setting an affirmation or remembering those who are not around to celebrate the holiday with you.
Go on a nature hike
Enjoy the warmer weather and longer days by getting outside and exploring your local park or forest. Get outside and enjoy the warmer weather – go for a hike, have a picnic, or just sit in the sunshine and relax. When you go on an Easter nature walk, look for signs of spring – like new flowers, baby animals, etc. Be sure to take plenty of pictures!
Upcycle & Recycle
Make an Easter basket or decorations out of recycled materials: Be creative and use items you have around the house to make an eco-friendly easter basket! Also, make sure to recycle all of your celebratory items to honor the earth. While this might not be a way to celebrate Easter technically, it's a beautiful way to respect Mother Nature and all the bounty she gives us.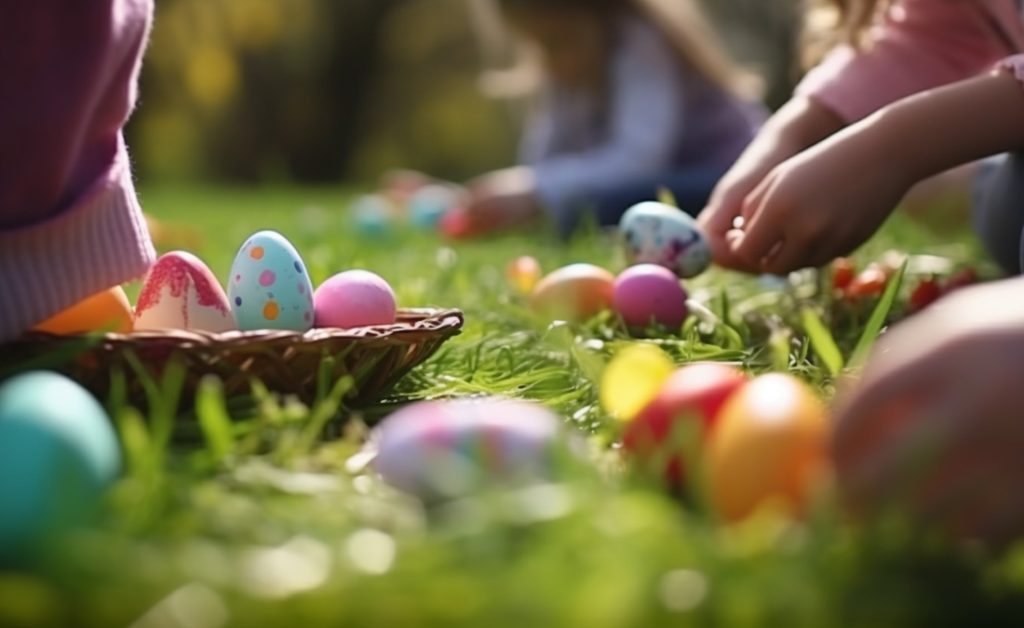 Conclusion
It is clear that Easter has a long and deep-rooted history, with many layers to its symbolism. From the spiritual aspects associated with resurrection to the more seasonal associations related to fertility and rebirth in ancient traditions, Easter offers something for everyone. As always, thanks for reading! And no matter how you acknowledge or celebrate Easter – I'm sending you best wishes for a great holiday!
Mighty brightly,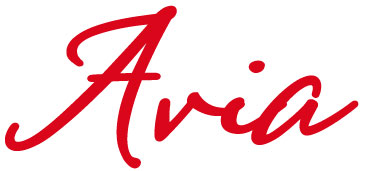 © Copyrighted. All Rights Reserved.
Avia's Amazon Picks for You