The journey to a spiritual awakening requires a regular commitment to meaningful inner exploration. This may include rituals that help you connect deeply with the universe or routines built into your daily life to support introspection. However, it can be useful to also consider how stepping away from your current surroundings could aid your quest for growth.
About Spiritual-Centric Travel
There are various destinations around the globe that are renowned for their spiritual importance. For millennia, people have taken pilgrimages to significant spaces to bolster their search for faith and understanding, or to have sacred experiences. Alongside traveling for spiritual fulfillment, you can also find that visiting new countries and communities can enrich your perspectives and support your mental wellness. 
Must-Visit Destinations for a Spiritual Awakening
So, where could you consider heading for a meaningful journey? We're going to look at 4 of the best destinations for a spiritual awakening.
Kyoto, Japan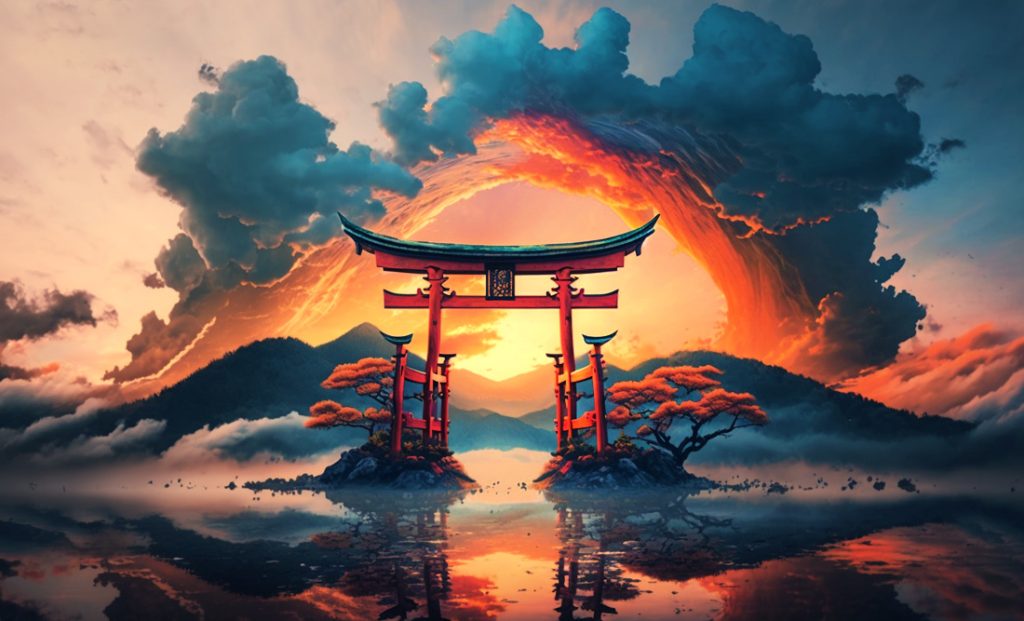 Kyoto is considered by many people to be one of Japan's spiritual centers. This city hosts more than 1600 Buddhist temples. You can also find around 400 Shinto shrines. This can make the city a powerful place of pilgrimage if your spiritual leanings are influenced by these Asian traditions. 
It's important to note, though, that subscribing to these specific religions isn't necessary to find spiritual enrichment in Kyoto. If you're simply looking for a space to meditate or self-examine your spirituality, you can find zen gardens across the city. If you feel you'll benefit from a more structured environment during your stay, there are also many meditation centers.
It's also vital not to overlook how the general features of the space can support your spiritual awakening. The tranquility of the forests and parks can allow for mindful walking opportunities. Spending time in the tea houses, even if you're not participating in formal tea ceremonies, can enable peaceful introspection. Remember, too, to be open to the adventure that comes from being outside of your comfort zone. This may best to achieve by connecting and sharing experiences with locals. Together, you may learn valuable lessons that expand your horizons and your cultural understanding. 
Sedona, Arizona, U.S.A.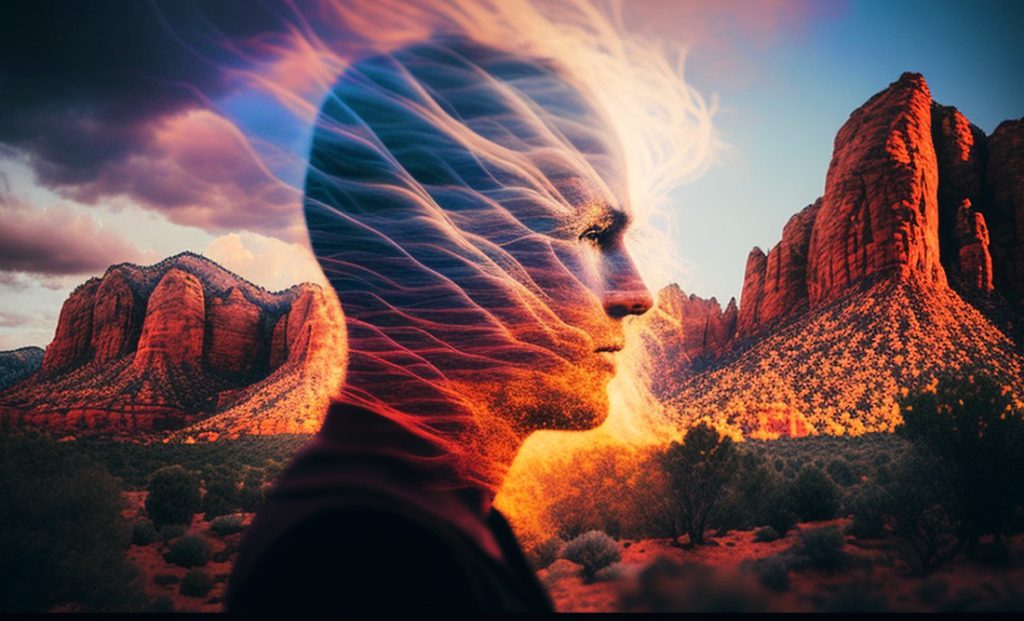 Sedona, which is nestled in the Verde Valley of Arizona, is one of the most important spiritual sites in the U.S. It is a space considered sacred by various Native American and international traditions. Firstly, it is believed to have various vortex meditation sites that host pockets of powerful natural energy. Visitors head to these areas to meditate, perform yoga, and utilize other forms of ritual in connecting meaningfully with the Earth and the wider universe.
Alongside the vortices, the area is also a place of pilgrimage for those who subscribe to Roman Catholic spiritual traditions. The Chapel of the Holy Cross is built into the red rock buttes of Sedona. Its position in the surrounding sandstone formation can make this a meaningful space for contemplation.
However, some of the most valuable opportunities for spiritual awakening come from experiencing the land itself. Sedona offers a vast and awe-inspiring landscape, through which to listen to and commune with the spirit of the land. Travelers often seek out shamanic healing in the area paired with other forms of treatment for substance abuse or mental health counseling.
Sedona is also accessible to most U.S. travelers, as you'll most likely be able to drive there from anywhere in the country. However, if you're looking to make your road trip even more budget-friendly, you can use gas-saving tactics, so you don't have to waste a pretty penny while filling up at the pump. 
Rishikesh, India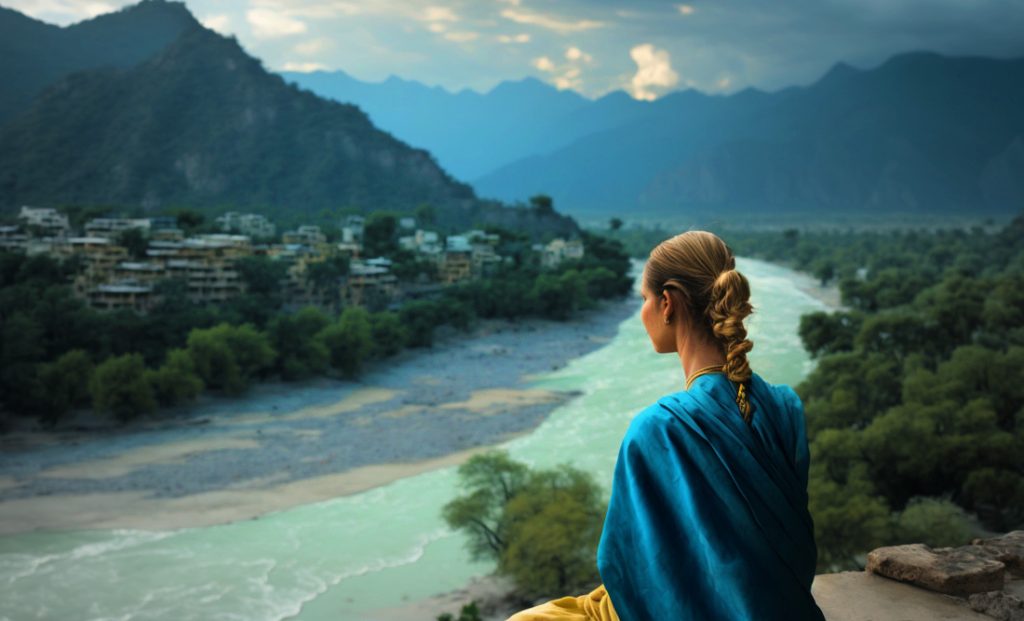 Rishikesh is an Indian city located on the banks of the Ganges. It's one of the country's spiritual centers — considered to be the yoga capital of the world. This is because saints and yogis were drawn to the river banks and the mountains for their yoga and meditative practices. In the 1960s and 1970s, its collection of internationally-renowned spiritual traditions and leaders drew cultural fissures such as the Beatles and Mia Farrow to the city for their spiritual journeys.
Today, Rikesh is seen as a more welcoming place for yoga and other spiritual practices that aren't overtly tied to a single religious tradition. Though, for Hindus, it is the starting point for the Chota Char Dham pilgrimage, you'll find that the city's practices aren't as dedicated to the Hindu or Sikh rituals as other surrounding cities. This means that you can focus on personal yoga practices or attend meditation activities that are more in line with your individual spiritual journey.
It's also worth noting that a spiritual trip to Rikesh can bolster your holistic wellness. Firstly, it is a vegetarian and alcohol-free city. Alongside yoga, the area's mountains and rivers are hubs for various forms of physical activity. These actions can help positively impact your energy levels and mitigate experiences of burnout. Not to mention that being around nature and away from sources of stress can help address the sense of melancholy you feel. These are elements that provide valuable opportunities for spiritual awakening, mental health, and physical wellness.
Findhorn, Scotland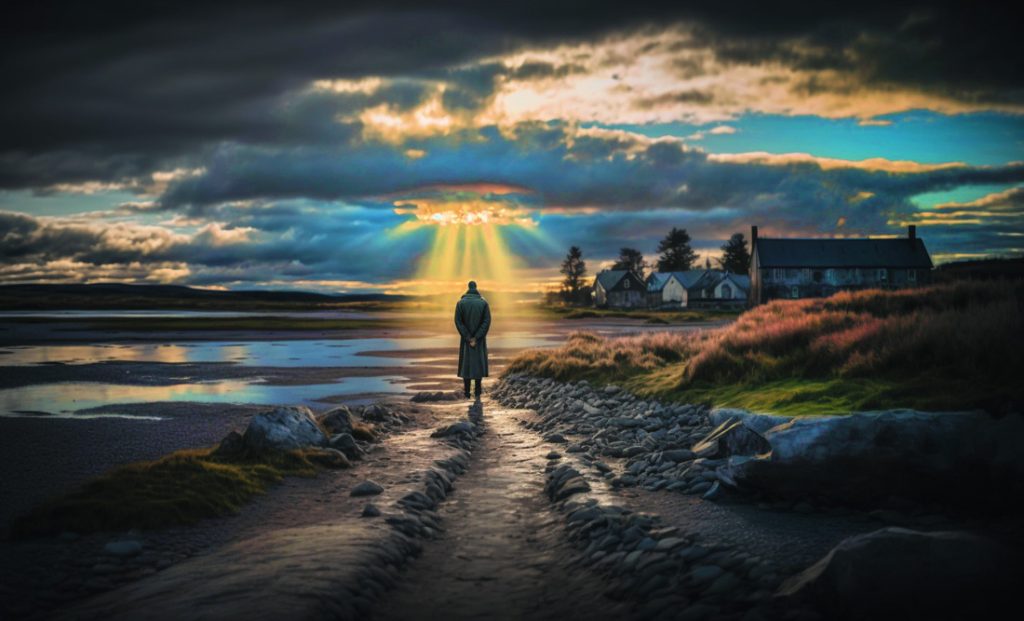 If you're looking for a destination that offers a spiritual awakening close to nature, Findhorn in Scotland may be ideal. Set toward the northeast of the country, in Moray, Findhorn is an ecovillage and an international community, with residents from more than 40 nations. It is also committed to being a spiritual learning hub — with a focus on a close coexistence with the planet.
Importantly, the Findhorn community aims to support visitors following their individual paths to spiritual awakening, with no specific religious leaning. However, the community offers retreats and workshops that are geared toward strengthening your spiritual life by finding sacred elements in your everyday actions. Indeed, the community teachings are based on principles that prioritize listening to your inner self, collaboration with nature, and engaging with the world from a place of love.
Visits to Findhorn in pursuit of a spiritual awakening can be performed on day trips or more lengthy retreats. This can make the destination part of a more comprehensive journey throughout Europe, visiting other spiritual sites such as Glastonbury in England and Lake Garda in Italy. This type of tour can mesh well with jobs that can help support your traveling experiences. You may find that being a travel nurse or a handyman can allow you to give something back to the communities you visit while also making money to fund your journey. If you're a freelance writer, you could create content around both your travel and spiritual activities.
Conclusion
Choosing the best destination for a spiritual awakening really depends on the type of experience you're seeking. For deep meditative and yoga traditions, Kyoto and Rishikesh can be great options. If your priorities involve developing your connection with nature, both Sedona and Findhorn have a lot to offer. It can be important, though, to ensure your trip is holistically enriching. Remember to make the most of the exercise, nutritional, and even vocational benefits that help create a more meaningful journey.
About the Author: Ainsley Lawrence is a writer who loves to talk about good health, balanced life, and better living through technology. She is frequently lost in a good book.