Exploring Zodiac Signs and Meanings in Astrology
Astrology is a great way to learn more about yourself and others. This article on zodiac signs and meanings is meant to be a loose guide to personality types for each sign. As you discover meanings about your sign, please know – nothing can identify who you are except YOU! You are unique! This is just a reference.
I always say there is more to astrology than merely learning the zodiac signs and meanings on my "about astrology" page. This is true. To really be in touch with the beauty astrology has to offer, it requires a commitment to learning all aspects of the art.
However, everybody knows that half the fun to astrology is learning about all the different zodiac signs and meanings for each. There's something exciting and wonderful about reading the characteristics of our zodiac signs.
Most of us smile and say "Yes, that's me!" or "Wow, that really describes my personality!"
When we look at our zodiac sign dates (that is, the date we were born indicating our zodiac signs and meanings) we are looking at our sun sign. Sun signs refer to the position of the sun upon the time of our birth. I have described this in a bit more detail on my "about astrology" page found here.
Below, I have offered the twelve zodiac signs and meanings along with a summary of characteristics for each.
I've also made a quick-reference chart of zodiac sign dates viewable here. Print it out and learn which zodiac falls within a specific date range.
As you continue to study astrology, you can begin to associate these zodiac traits to your co-workers, friends and family – even strangers! Once you know the date a person is born and the zodiac signs and meanings associated with his/her birthday, you have some amazing deductive capabilities at your disposal.
Astrology is a window into unseen realms. It helps us learn who we are and others too. Further, it serves as a tool to enhance our understanding and compassion towards others.
For example, if your co-worker snaps at you in irritation and seems cranky this week, you may want to consult the zodiac signs and meanings for an explanation. If you find your co-worker is a Sagittarius, you know she's usually pretty easy-going, so something major might be going on in her life. With a little more research, you may find that certain planets moving through her sign can cause your Sagittarian co-worker to be in a bit of a tailspin.
Knowing these details gives you more patience and compassion. Instead of barking back at your co-worker, you can empathize and understand that she's just going through a phase – nothing personal.
Have fun with the zodiac signs and meanings below listed. Use them as a basic guide to help you understand the various personalities of the people in your life. But please, this is only a guide – I encourage you to study further and continue to gather your own knowledge on the fascinating subject of astrology.
Your Zodiac Signs and Meanings
---
---
---
---
---
---
---
---
---
---
---
A Note About Zodiac Signs and Dates
Be aware: Depending upon which source you consult, you are going to find discrepancies in zodiac sign dates.
Why?
I'm going to let Joanna Martine Woolfolk answer that question, because she phrases a lot better than I can. This quote is taken directly from her book:
The Only Astrology Book You'll Ever Need
"…dates are not exact. Some years the sun will enter or leave a sign one or two days before or after the dates you se published. This is because the Sun does not travel at the exact same speed year in and year out. There are slight changes in its forward motion due to the position of the earth. Also, at certain times of the year the sun travels faster than at other times (for example, the sun is traveling four minutes faster per day in early January than in early June)."
I hope enjoyed these zodiac signs and meanings. Please bear in mind, these are incredibly brief summaries of each sign. I would encourage you to delve in your own personal study of zodiac signs and meanings. The more you invest in the fascinating realm of astrology, the higher your return.
Let your mind wander down more paths pertaining to astrology, follow the in-site links at the end of this page for additional zodiac sign meanings, astrological correspondences and more. Thanks for reading!
May all your zodiac insights be stellar!
Mighty brightly,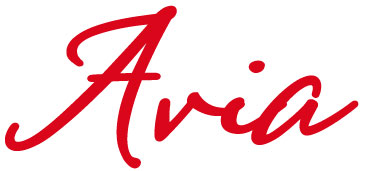 © Copyrighted. All Rights Reserved.
Other Articles of Interest on This Website