Does getting an astrology reading entice you? With the thought of knowing how the stars will align in the upcoming month, this August astrology forecast will hopefully serve you in choosing your next moves for the month ahead. Ultimately, life with its quirks and uncertainties is difficult to manage. Therefore, having knowledge of how the stars can assist in effective decision-making can be incredibly helpful. Read on to find out what your August astrology forecast by Jahben has in store for you and all the other zodiac signs. 
Aries (March 21-April 19)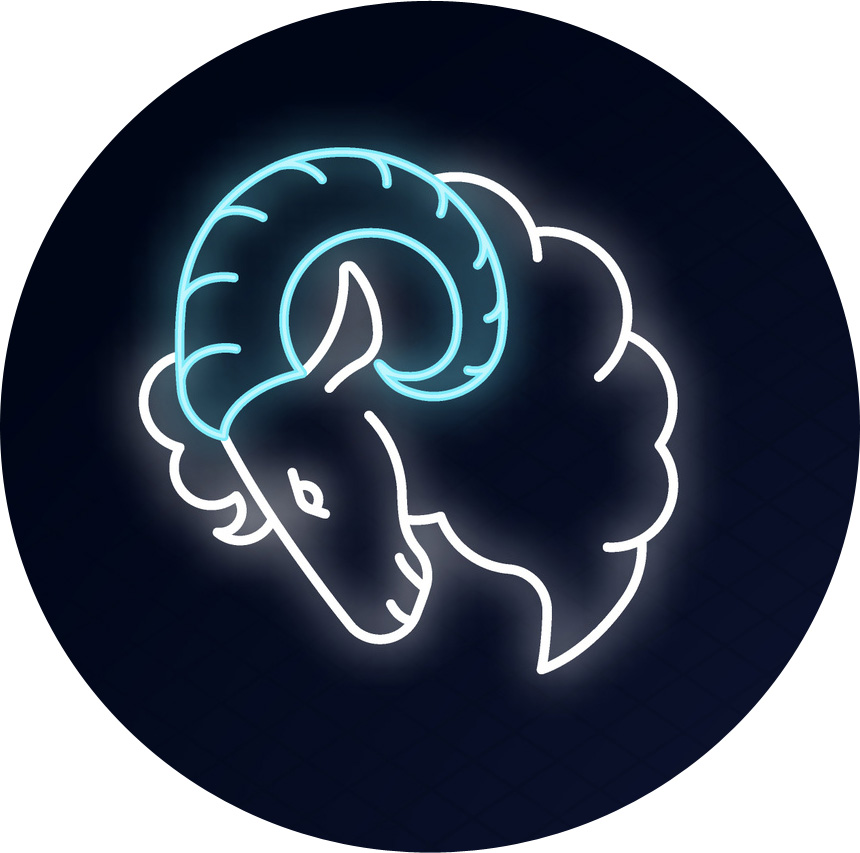 The Aries horoscope for August astrology forecast reveals that you should be focused on living your best life. Do not pay heed to the individuals who tell you that you won't be able to achieve it. You hold all the world's capabilities to make your dreams come true.
This month, your career will be on the right track, along with your finances. Dear Aries, just remember, the fate of a person is not dependent on anyone else. Rather, it is our own choices that either make or break our fate and destiny. You must decide what you want to focus on this new moon and choose accordingly.
Aries 2022 predictions suggest that you need to ensure you make good use of your talents and skills. Do not take anything for granted because life is short and unpredictable. Your astrology readings also reveal that this month you are off to achieve great things in life, and soon enough, you will be proud of yourself.
As for your love life, the predictions call upon you to stay truthful and loyal to your partner. This month you might find yourself expressing more compassion and intimacy with your partner. Don't forget to show your partner how much you cherish them by being there for them when they need you. Be supportive of them as they embark on a new journey, and surely your love life will flourish. Your family life will be stable this month, and things are expected to run smoothly.
Taurus (April 20- May 21)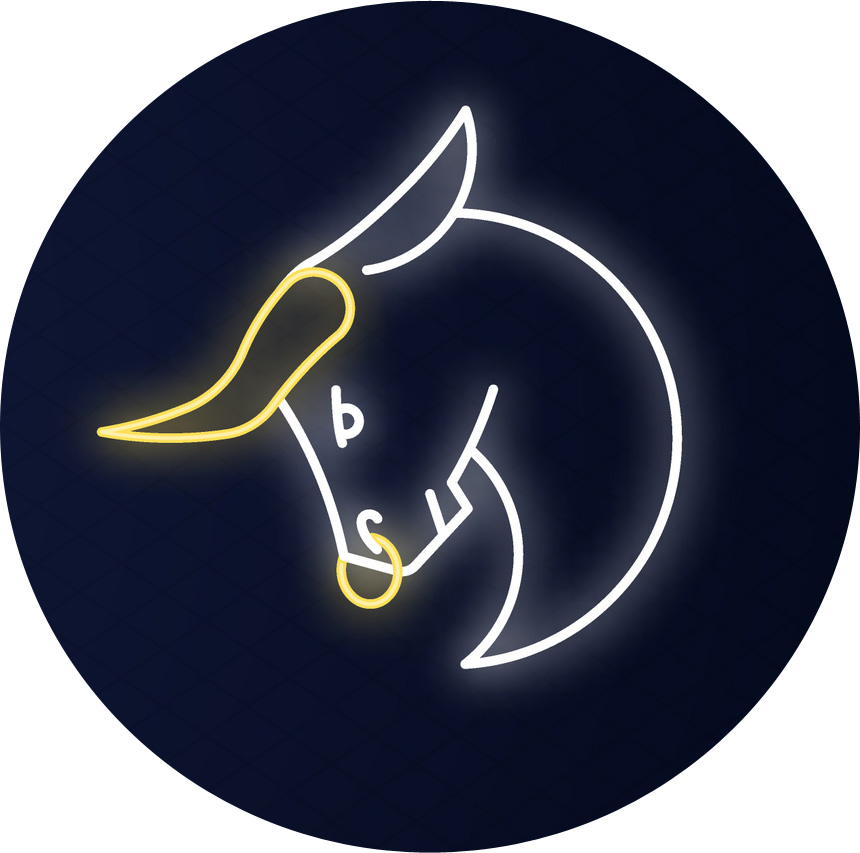 Despite your soft nature, Loverly Taurus, you will soon be enjoying an upper hand in the business world, and your professional career is expected to thrive as you enjoy your position.
On the 7th of the upcoming month, Venus is charging to enter your fourth house of comforts, in Cancer sign, to join the Sun and suggests that you move with caution this month. However, Mars will be in your sign from August 10 in order to create an auspicious energy to provide you with support from an unexpected corner of your life.
The placement of Saturn in a retrograde position in your ninth house of luck will be assisting you in fetching assertive vibes and ensuring prosperity. The divine aspects of Jupiter in indirect motion towards your seventh house of social repute throughout August 2022 will bring in good fortune. The transit of the Sun in your fourth house will ensure that you succeed in all of your endeavors this month.
Just remember to take good care of those around you and your own wellness since Ketu in your sixth house will not bring any the best vibes. As for your love life, this August 2022, you will need to stay committed like never before. All the actions you take should be directed towards making your love life amazing. Your Taurus love horoscope foretells that a great future with happiness awaits you. Just remember to stay patient.
Gemini (May 21- June 21)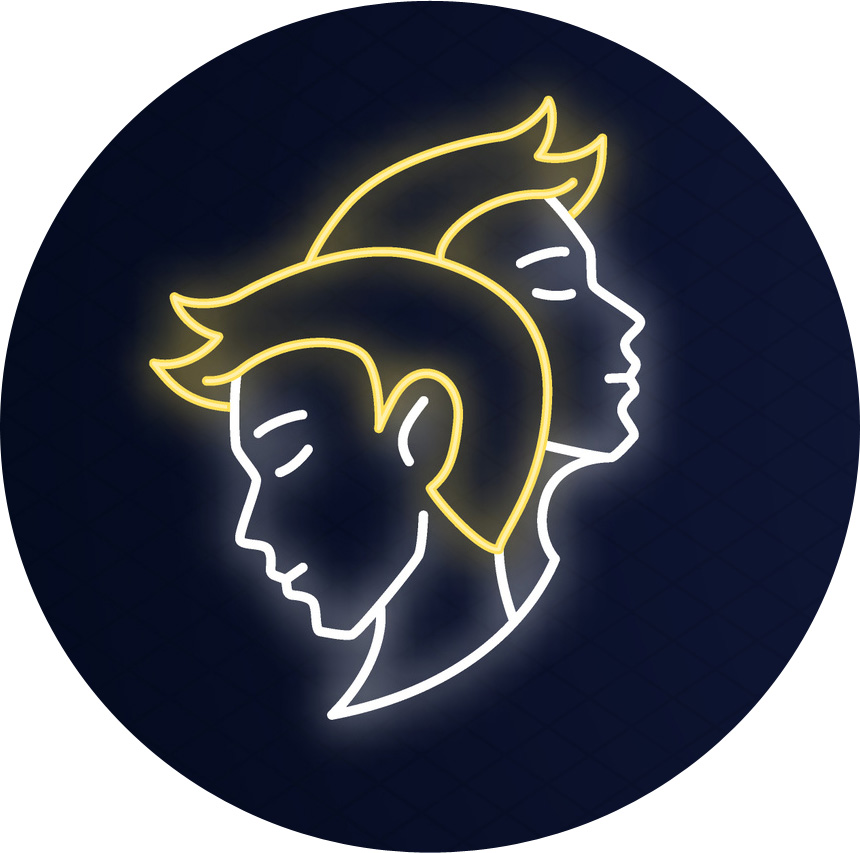 Mercury is transforming on the very first day of the month to join the fiery sign of Leo in order to increase your efforts and fetch visible results. Dear Gemini, the most beneficial sign in your zone is Venus which will be in your second house to join the Sun from the 7th of the upcoming month. Keeping these changes in mind, it is important that you manage family and finances effectively and wisely. This transit change may reduce your happiness quotient only up to a limited extent.
The August astrology forecast for Gemini reveals that it is high time you increase your vigilance to stay protected. On the 21st of this month, the exultation of your Mercury is another auspicious transit within the sky to reap the benefits of hard work done in the past.
On August 17, 2022, the sign changes of the Sun are to be associated with Mercury in his own sign Leo which will bring auspicious developments. The formation of "BudhAditya Yog" (a strong combo of Mercury & Sun in the same house that can be extremely transformative) from the 17th to the 21st of August 2022 is another assertive point for you to be blessed. After August 21, the divine aspect of retrograde Jupiter on your Mercury will play an integral role for you, giving you the foresight to stay alert within the social interactions.
Saturn, another valuable planet for you, will continue to the movie through indirect motion during the entire month in order to provide you support through Lady Luck, as Saturn is the ruler of the ninth house of luck.
Cancer (June 22 – July 22)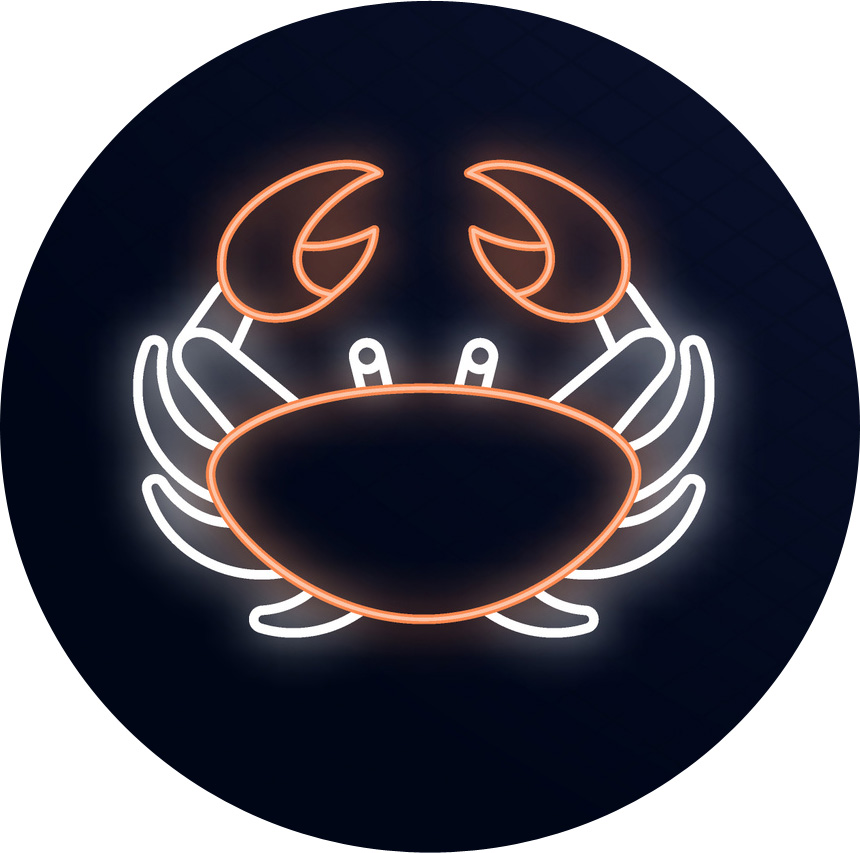 Cancer's August astrology forecast predicts that you will need to put yourself first if you want to create a life that will make you proud. Don't pay heed to individuals who think they know you better than yourself. Just focus on yourself and become the best version of yourself. After all, it is never too late to make something out of your life. Try and focus on the things that will matter to you in the long run and make your dreams become a reality.
The astrology predictions for Cancer foretell a period of abundance awaits you. Just focus on continuing down the path that you are currently on because it is the right path for you at this time.
The matters of the heart are usually sensitive; you should focus on not doing anything that may make your partner feel unloved. Just remain loyal and faithful to your partner as the times get rough. Your love horoscope reveals that if you know that you are not ready to be alongside someone, you should set them free instead of trifling with their heart and soul.
The Sun has been occupying the space of your sign from the beginning of this month and is focused on creating a strong "Dhan Yog" (a dynamic astro-combo that promotes profitability and financial wellness) that will offer you feasible options to amass wealth. Then on August 10, the energetic planet Mars will be ruling your career house along with the tenth house of your career with Rahu. These will bless you with significant growth in your professional front.
Leo (July 23 – August 22)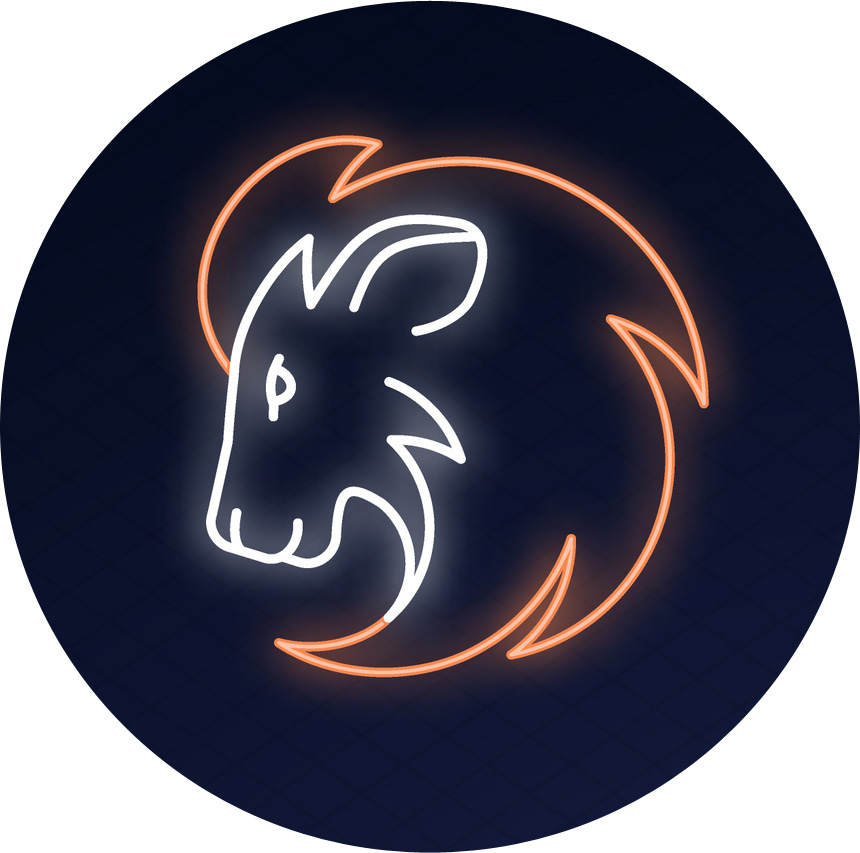 Dear Leo, from the beginning of this upcoming month, your final house is catering to Mercury with "Dhan Yog," (an astro-combo that stimulates wealth/prosperity) which will improve your financial equation and help you in managing everything effectively. From the 10th of the month, Mars will be present to the tenth house of career, in the Taurus sign, to create the "Trikona-Kendra Raaj Yog," (an astro-bond between Lakshmi & Vishnu in Vedic astrology that blesses luck, wealth and prosperity) which indicates a free hand to allow you to think about expanding your network effortlessly. This will continue down the road till October 16.
As Saturn moves into a retrograde motion this month, your struggles and worries will be reduced with time. The auspicious planet has good vibes attached to it. After the 17th of a new month, you should resist striking any deal concerning properties. The Sun will be receiving unwanted aspects from Rahu which won't work for you in the long run.
The divine aspect of the retrograde motion by Jupiter towards your second house of finances and the fourth house of properties will bless you with brighter prospects that will energize you. Just focus on avoiding spending your idle funds in a hurried manner, as the retrograde motion of Jupiter and Saturn towards your twelfth house of expenditures could cause backfires. 
Virgo (August 23 – September 22)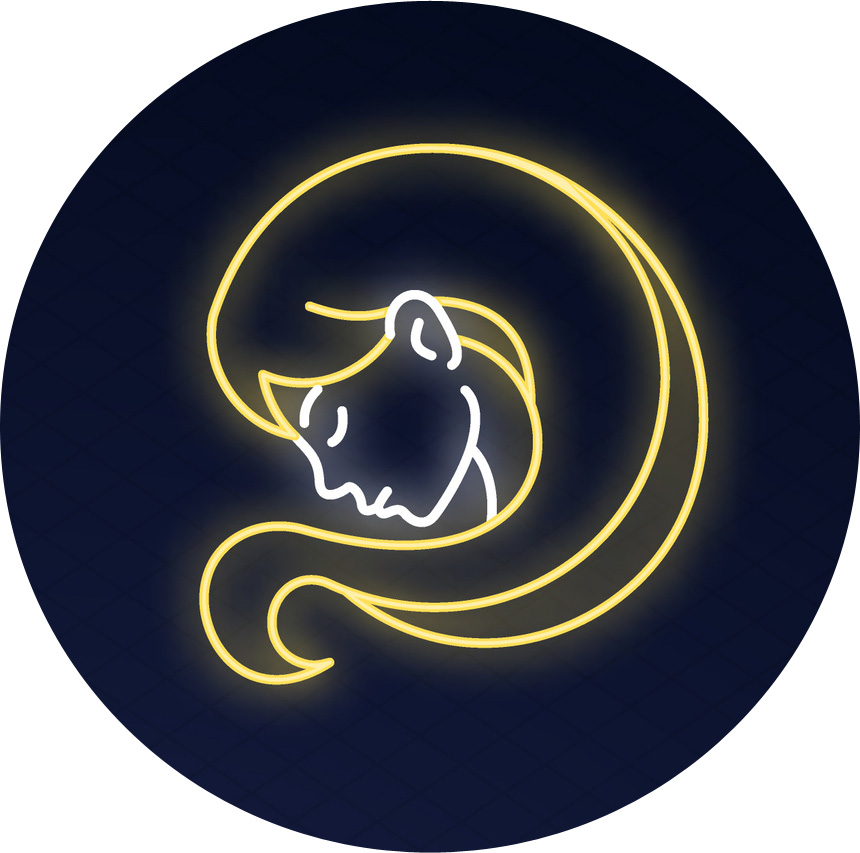 On August 1, your Mercury will shift into the Leo sign and becomes aspected by Rahu. As such, it is advised that you remain alert during major financial dealings with unknown parties. Your ninth house of luck will be entertaining Mars on August 10, and that will influence your third house of efforts directly (mental activities such as learning, researching). Through August 17, you might start facing a lot of pressure due to your expenditures. Financial strains may increase rapidly during this time. Your career and finances will flourish as you make the right decisions.
Dear Virgo, your marriage or partnership will be filled with happiness as the month proceeds. You will be making some crucial decisions in life as the month moves. The people around you will enjoy your company throughout August 2022. You will be able to demonstrate the talents you hold and receive more than satisfactory responses with time.
The retrograde presence of Jupiter throughout this month, especially in your seventh house of social reputations, will indicate significant growth that will allow you to re-write your success story as well as allow you to connect with potentially strong resources. You will be encountering encouraging outputs with time.
Libra (September 23 – October 23)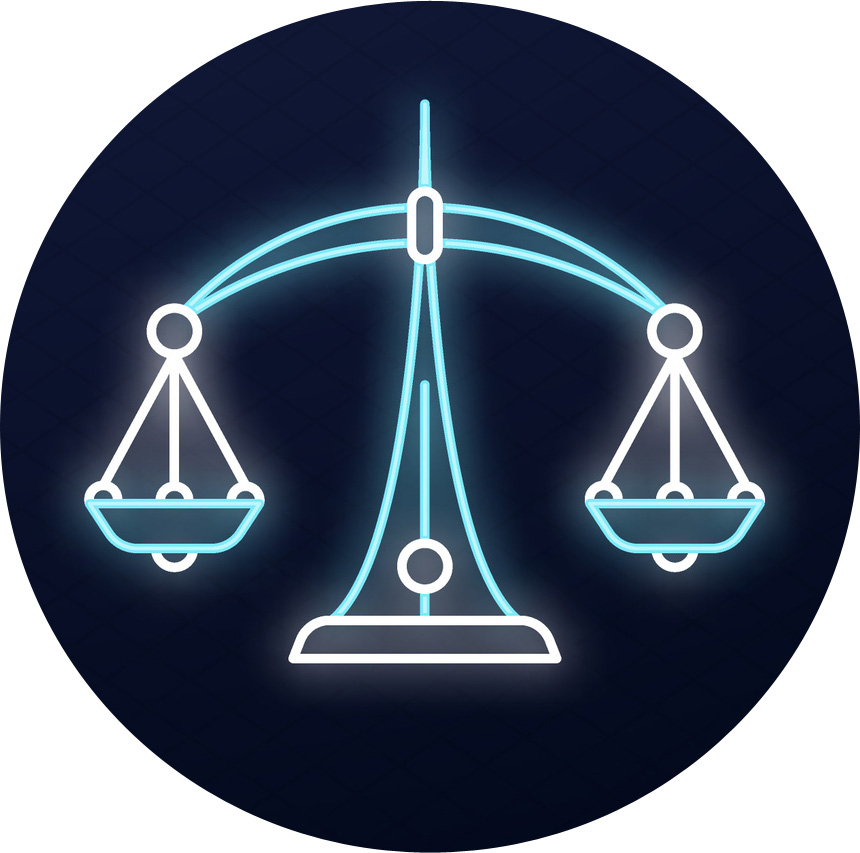 The beginning of this month will see Mercury in the Leo sign and in Libra's income house, removing hurdles from your path to success. Venus will be entering into Cancer on the 7th of this month and will be associated with the Sun. These changes will enhance your career prospects as you move on in life.
The period of 24 days following August 7, 2022, will be crucial for all Leos out there because the changes in your life will be demarcated. Be ready to receive monetary benefits as the Sun will be entering Leo, on August 17. Think about going big this month as the formation of "BudhAditya Yog" (a combo of Mercury & Sun in the same house that can be extremely transformative) will enhance the potential to receive income. The increased flow of funds needs to be managed carefully, and you need to plan your investments accordingly.
You should expect opportunities to knock on the door from a distant place as the planet Mercury changes signs to become exalted Virgo on August 21, 2022. The silver lining and zone of comfort for you will be that Mars is in the eighth house, beginning the 10th of this month.
Just remember to enjoy your love life and have a personal life that is functional as well. You will not be doing everything with your partner all the time. Learn to take some space of your own and craft the vision you want. Your personal space will allow you to do things free from your partner's influence.
Scorpio (October 24 – November 21)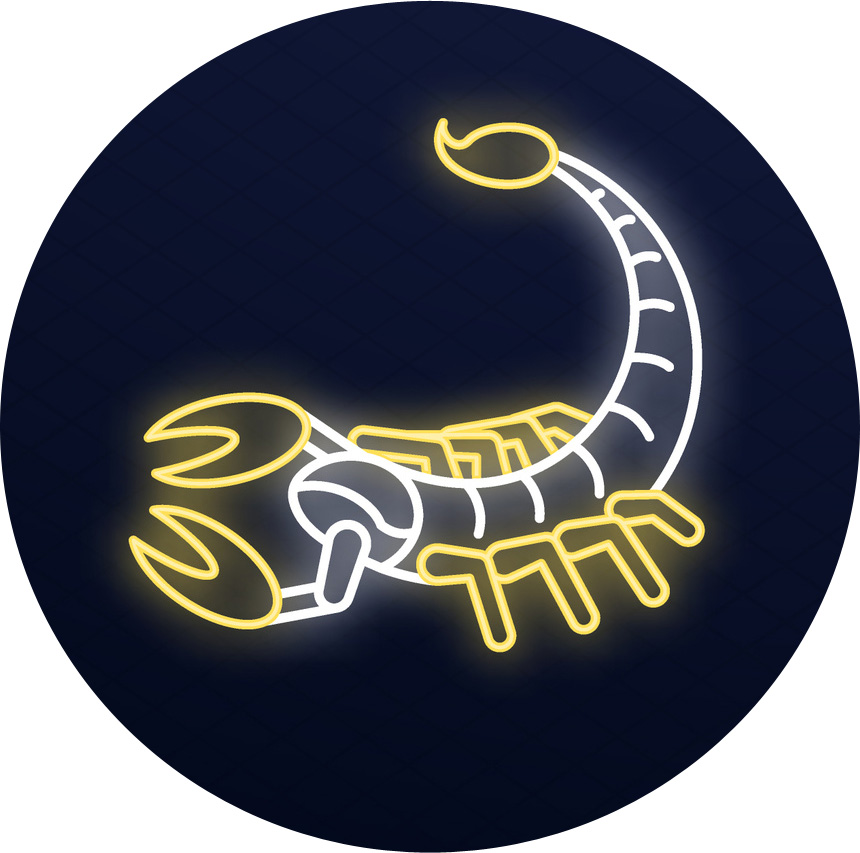 Mars will be entering the Taurus sign on August 10, thereby improving Scorpio's social standing beyond the calculations you have recently made. There will be good vibes around you, and the chances of new avenues opening up will be there.
These changes will contribute to the solace of your mind, which you have been craving for since long. Be sure to receive applause from every corner of the room with your affirmative attitude, dear Scorpio. Though ambitious, you might seem high-headed to some, but others cannot deny the charisma that you hold. Your positive energy is contagious in nature, and soon your bosses will be taking note of that. Be prepared to have a level-headed approach to criticism as well.
Try and focus on living your best life while positively influencing those around you. The August astrology forecast for Scorpios calls out to them to trust their instincts. The challenges you face in life will eventually resolve, and things will take a turn for the better. Just keep your eyes closed and trust the process.
Things that you hold no control over are not worth your time and energy. In more prominent circles, focus on increasing your importance. Your positive attitude will help you in achieving a balance between your nature and the socially acceptable norms. This month, take some time to focus on spirituality and understanding your life's purpose and your soul's mission.
The yearly predictions for 2022 have revealed that you will have great blessings this year. The astrological readings suggest that you focus on spending more time with your partner this month. In this manner, you will be able to better understand each other and find ways to how you can manage your family affairs.
Sagittarius (November 22 – December 21)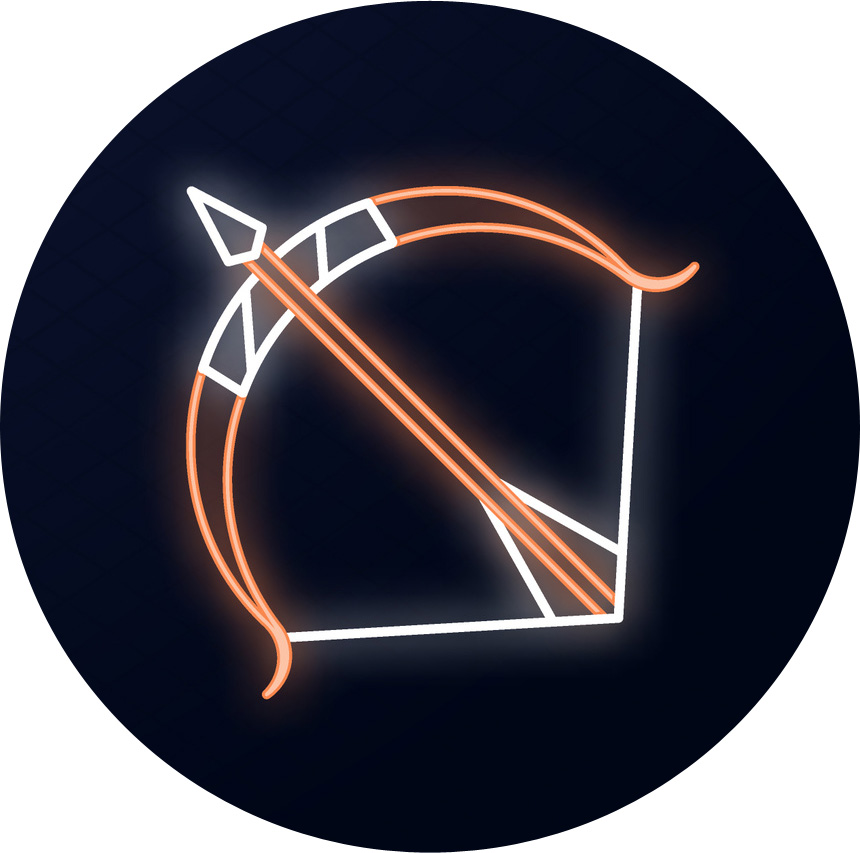 This month is ideal for you and your partner to start thinking about having a child, or coming together to produce a new birth of some kind. The stars have all aligned in your favor, and therefore it is a great time to nurture a new growth together with your partner.
Dear Sagittarius, this month, do not hold yourself back in any way and ensure that you go for the leadership roles within your workplace. Jupiter is currently in retrograde with your fourth house of comforts, making sense that your comfort level is high currently. The equation of your life is changing dynamically, too.
You might want to think about exploring new areas or changing your modus operandi this time to make ends meet successfully. On the 7th of this month, Venus will be entering the eighth house of longevity and will help you in polishing your intuition. You will be able to pick up the right options easily too. Staying ahead of your competitors and their intuition is going to be easier now that as Mars changes, signs to be in Taurus.
Your wealth count will increase significantly as the Sun moves to the ninth house of luck on the 17th of the upcoming month. There is a chance that high-end results await at your doorsteps. You will have the upper hand as the retrograde Saturn presents itself in the second house of family and finances. During the rest of the month, there will be ample support for you and this provides you an upper hand.
Capricorn (December 22 – January 19)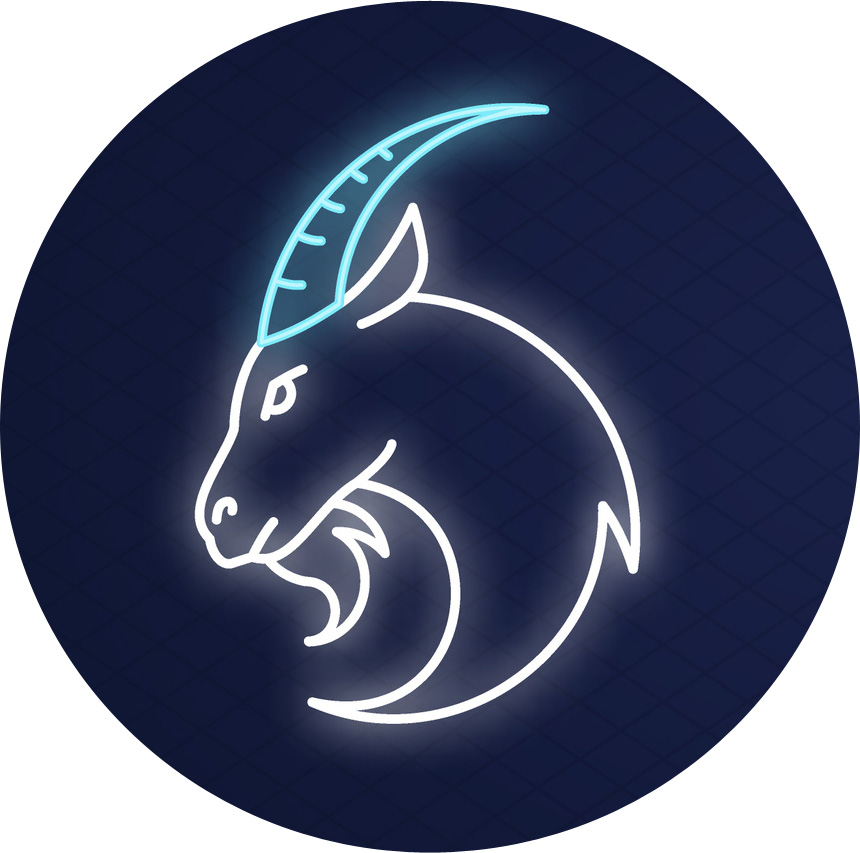 The Capricorn August astrology forecast reveals that a happy life filled with abundance and success awaits you. Always focus on doing the things that make you happy along with your loved ones. Don't forget to hold yourself in high regard and appreciate your own talents and gifts.
The love horoscope for Capricorn has revealed that you will be spending more time with your partner this month. This month you will be forming bonds and making something invincible to your relationship. This is also an ideal time to start working on your physical self.
The retrogression position of Saturn will bless you with a free hand in terms of money. The influence of Saturn is also present on your tenth house of profession allowing you to experience the most profitable deals possible.
The presence of the Sun within your seventh house of social reputation from the first day of August will make your social image look brighter than ever. On the 7th of this month, Venus will be entering into Cancer, thereby offering you with some favorable changes to look forward to.
The brighter shades of life await you this month as the Sun associates with Mercury in the Leo sign, on the 17th of August. The presence of Mars in Taurus sign from the 10th of August will be another plus point for you as it equips you with an upper hand when it comes to your rivals.
Aquarius (January 20 – February 18)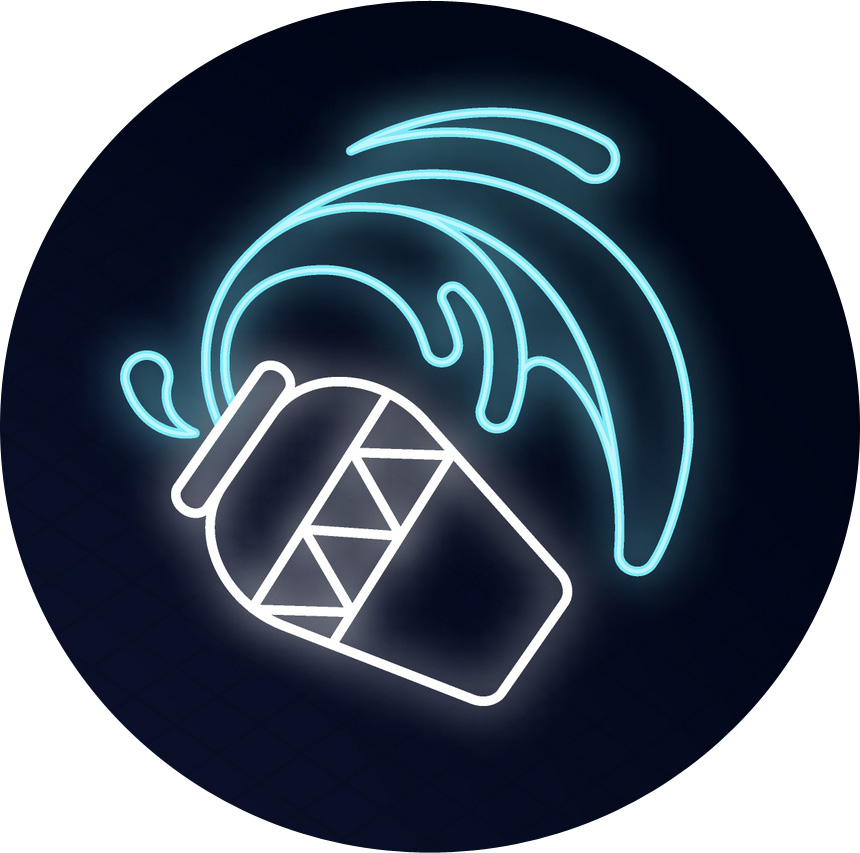 The August astrology forecast for Aquarius reveals that you need to be bold with your ideas and start working on them if you want to achieve success in your life. Try to resist getting stuck in your comfort zone. After all, the comfort zone lies beyond the solace of this life. You can't hope to achieve and ace higher than the rest if you're unwilling to experience some discomfort, work long hours, and make sacrifices. Make the extra effort and watch as your life turns for the better. Surprise yourself this month and let the sky be your limit.
While being in a state of hyper-productivity, do not forget your partner. You need to ensure that they grow with you hand in hand. Run every idea by them if you think it will be having some form of colossal influence. If yes, then let them know what you are hoping to achieve. This month's forecast predicts that you will be doing a lot of things together that will bring you joy and happiness combined. The love horoscope for Aquarius wants you both to always be there for each other.
The movement of Saturn in an indirect motion, in the sign of Capricorn, suggests that you start managing your finances precisely. On the 7th of August, Venus will be changing signs and entering Cancer, thereby you are advised to maintain a safe distance from people in your circle who you think possess dual characteristics.
Pisces (February 19 – March 20)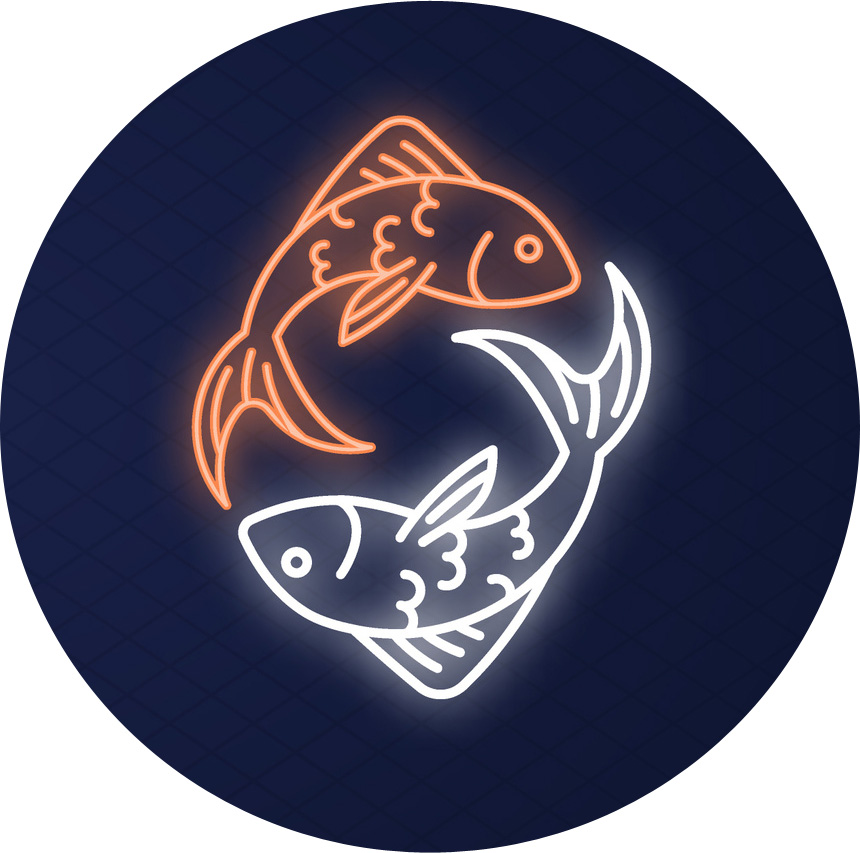 Dear Pisces, sometimes emotions can get the better of you, and with your Jupiter sign moving in retrograde, it is imperative that you hold yourself steady this month. If you want to maintain a perfect balance in your life, then you need to start controlling your emotions better.  This is especially true in terms of healing from past emotional wounds. If you focus on healing and forgiveness of past hurts, you are more protected emotionally and physically for this month.
Your social interactions will require extra vigilance because Mars is residing in Taurus from the 10th of the new month. As for your flagship projects, your lucky Mars will be throwing its aspect to the tenth house of career. Therefore, new ventures and projects are blessed and should manifest into positive outcomes. By the 17th of August, you will be able to beat your rivals and move far beyond life.
August Astrology Forecast Wrap Up
The August astrology forecast reveals that each zodiac is in for a ride! After all, the interesting play of Sun, Saturn and Mars in each sphere has something new and unique to offer everyone. Just be sure to plan your next step wisely this month as timing is a precious and critical thing. Any decision you delay for too long may just result into heavy regret. So, dive right in and live your life fantabulously. Till next time, Au revoir!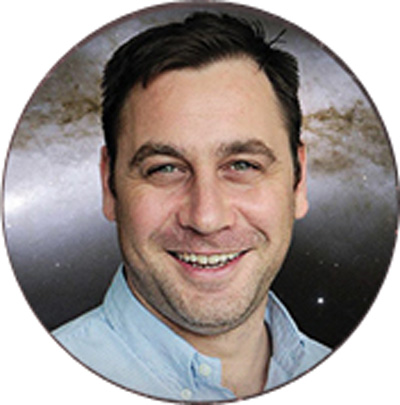 About the Author: Jahben is a 3rd generation intuitive and has spent two decades studying various divinatory art forms. He has devoted his life to learning and has been trained by some of the finest healers, psychics, and mystics of today. Jahben is committed to his clients and has helped thousands clarify their life purpose, obtain healing remedies, and consistently provides intuitive guidance. Find out more about Jahben and how you can gain personal wisdom through his intuitive & interpretive gifts by visiting his website here at Jahben.com
Other Articles of Interest on This Website