Have you ever looked at your zodiac compatibility forecasts and horoscopes and wondered if these could help you in navigating the ship of life? If yes, then Top Psychics is here to help. With a top-notch interest in what life has to offer and how stars align for you, we bring to you a world full of possibilities. So, if you are ready to explore life for what it is, then dive in. As we explore the September astrology forecast this year, find out what you have been missing and what you have yet to discover. 
Aries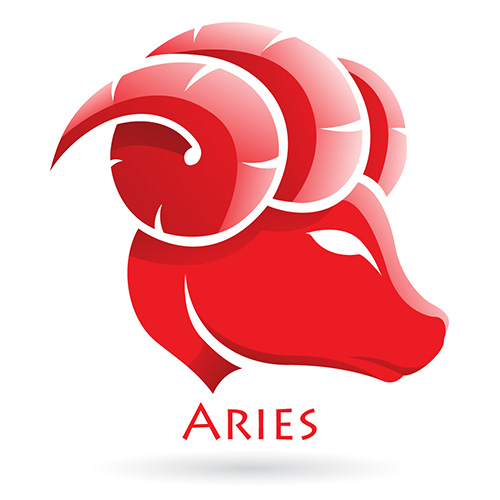 The calm-minded Aries, this month will prove to be a bit straining on your relationship with your partner, and you may face some issues in unclear or misunderstood communications. Your finances might not be over-the-top this month, either. With challenges and damages in your own personal career, September may prove to be hectic for Aries around the world. The Aries horoscope suggests you learn how to live a positive life that will provide assurance of great results that can lead to success.
If you want to get anywhere in life, you need to get rid of all the negative energies surrounding you. These are the ones that are halting your success and impeding your career. Dear Aries, Throughout this month, remember to remain calm and grateful. When faced with adversity, one often sees the faces of real supporters and haters. As many masks fall around you, be vigilant as to how you plan to respond.
The love astrology predictions for Aries September astrology forecast reveal that you need to ensure you work on your love life if you intend to remain faithful with your partner. Tough times won't last long, but your relationship won't be able to make it through without some compromises.
Taurus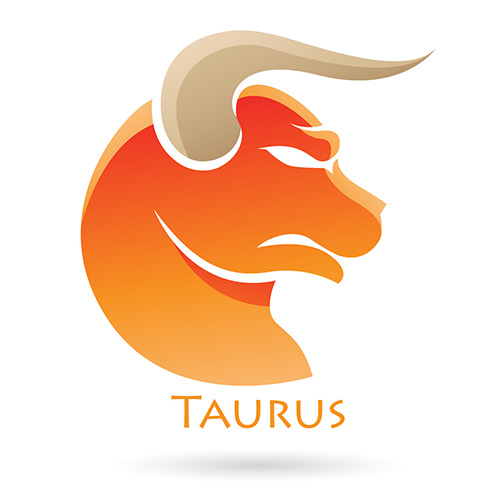 This month, the Taurus horoscope reveals that you will have to figure out what you want to do with your life. Our suggestion is that you work towards achieving the best for yourself and your loved ones. In order to ace any position in life, you will need to give in more than you are asked to do. Do not fuss about whether your job description states it or not. Going out of your way to accommodate others around you is the best thing you can do.
The Taurus September astrology forecast calls on you to follow your heart and listen to your instincts before making decisions that may have an adverse impact on you. This month you will see a change in yourself that even you did not expect ever before. You will become a more positive version of yourself and watch yourself grow. The time to step out of your comfort zone and achieve the vision of your choice is finally here. This month's prediction for Taurus reveals that you will not be able to impress everyone around you. Not everyone around you has your best interests at heart.
This month your love life can also be shaky, but you need to stand strong. Towards the end of the month, your relationship may end because of unfaithfulness and dishonesty. For those of you who are singles, this month, you will finally get out there and start again. 
Gemini
Autumn has proven to be astounding dear Gemini! September will see you at a crossroads of either listening to a small voice that will dictate you to follow your instincts; on the other hand, you will need to listen to yourself to live new adventures and original events. The ultimate choice will be yours.
Behind the mask of carefree pace, you hide a genuine cerebral nature. From mid-September, high-end professional meetings will come around you, and you will not have the time for other activities or leisure. This month you will be devoting a huge chunk of your time to work. Your friends and family will be pointing out this lag of interest a lot but this month, your sole priority is your own success.
From now till mid-October, the thrills of your life will enter your life. Venus will lead you to extreme emotions, and it will become a bit too tough to constrain your feelings. This month, love will make a comeback for you. The one you have always craved will knock at your doorstep; it will be up to you whether you open that door and let love carry you up or not. There is no need to rush this time of your life since you, dear Gemini, deserve every affection in the world.
Cancer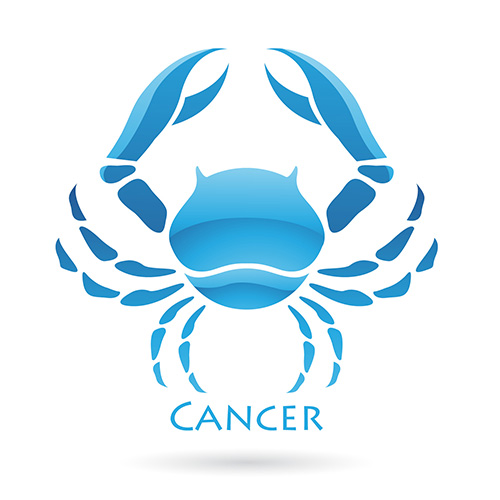 The stars have aligned to light your way throughout this month. September astrology forecast will see a new leaf turn in your life, dear Cancer. The horoscope reveals there is a condition that demands super motivation. This month you will get opportunities to defend ideas, your desire to become orderly will increase, and your popularity will escalate as well but do not let it get to your head. Stay modest at all times as life takes a turn for the better for you.
This month you will be touching your dreams with aspirations held high and a source of motivation kicking at your door. The journey ahead awaits you, Dear Cancer, so what is holding you back? This month you will be required to take chances with someone special and you'll like be inspired to plan new meetups. Do not say no to these little gestures as the Cancer love horoscope suggests something beyond your expectations will happen this month.
In mid-September, something unforeseen may come into existence. The time may become rough and you being a tough nut to crack, will try to avert your words. In this situation, the horoscope suggests, you do not close yourself to a shell. Instead, get out of your comfort zone and take that demon by the horns. Moreover, this month your mind will face a great upheaval. As per the astrology readings, you have been waiting for a sign from the universe. But what is that sign that has been in front of you this whole time? Take a chance and explore the world for what it is. You will be surprised. 
Leo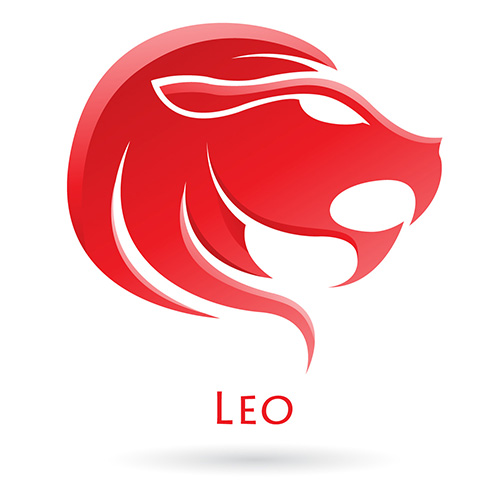 The September astrology forecast for Leo reveals reveal that this month you need to focus on yourself. Spend time cleansing your chakras and energy as the journey ahead demands you to modify yourself. You do not need to settle for mediocre things in life. Take chances and believe in yourself since you are worthy of better things in life. The Leo September horoscope calls on you to put yourself first and foremost because the rest of the people around you can wait.
Also, this month, take time out to cleanse your social circle as well. Notice the people who drain you of positive energy and those who add zest to your life. You do not need those who bring nothing to the table except for shenanigans that hurt you. Being true to yourself and those around you is the best way to live this life. Dear Leo, we understand it is not easy for you to create boundaries for the people you adore, but the astrological readings have revealed that it is high time that you stop settling for less. The new moon promises a year full of blessings ahead of you.
By the end of September, you will find yourself in a better position than ever before. Your relationships will bloom as you learn to show your romantic side. The Leo love horoscope promises that this month you will not be disappointed with your likes and dislikes. With an eye for accurate judgments, you will be able to make the wisest decisions for yourself.
Virgo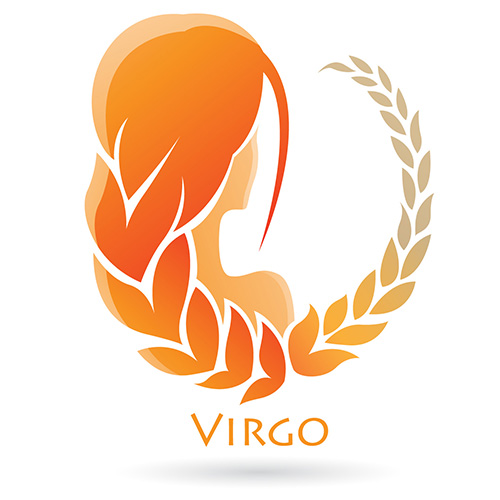 Dear Virgo, if you are still thinking about taking a vacation, then why not go for it right about now? Jump on the inspirational bandwagon of Instagram selfies and Pinterest locations and strike out for a new destination. The Virgo September astrology forecast reveals that by the end of this month, you will have finally reap the rewards from something you put a lot of effort into in your life. But it will not be until mid-September that you will have a sniff of success.
The second half of the month carries the aroma of opportunities, and you need to be on your feet, ready to take them on! Remember, good opportunities rarely knock at the door a second time. So, this is your time to shine bright under the moonlit sky of a new month. The stars suggest that you stay calm and composed in times when the wind gets tough; you need to center yourself so that you do not give in to the temptations of arguments.
Despite your nice personality and an tendency to stay faithful towards the people you love, there will be some who won't appreciate some chances you're making in your life. Around the mid-September, disagreements will happen, but thereon, your relationship will stabilize. Around the end of September, your relationship will take a new turn as you start making plans for the long term.
Libra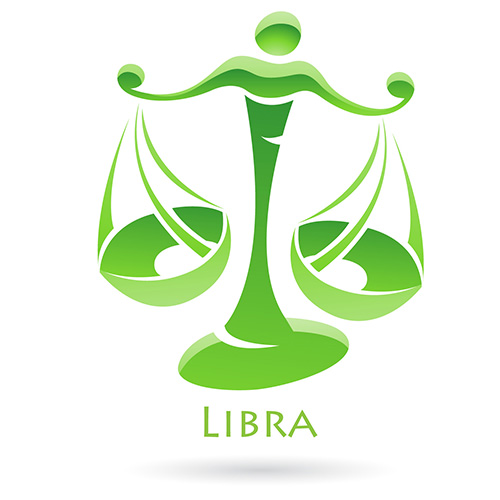 Dear Libra, the September horoscope for you is bright. This month you will be able to buy your dream home or, maybe, a dream vehicle. So, which one will it be? Ferrari or a Harley? Better get down to deciding it all right about now. Your business will be returning positive returns this month, with traders and sales executives enjoying a successful year.
On the domestic front of life, celebrations are just round the corner for you. The Libra September horoscope suggests a happening family event in the 3rd quarter of this year. This time will require you to be a bit more sensitive towards your family and their happiness.
If you plan to switch jobs this month, then the stars are aligning in your favor. You will find advanced training to be very helpful in your pursuit. The skill set that you bring to the table will be high and in demand, and monetary benefits are bound to be high. Throughout the month of September, those with zodiac Libra sign should be living a calm and happy life.
Yoga and meditation should be your priority this month, with the health of an elderly patient being a cause of concern. The beginning of the month, however, may seem a bit challenging since your partner will likely be busy at work. But no need to fuss since by the end of the month, the Libra love horoscope shows a bright turn for the better.
Scorpio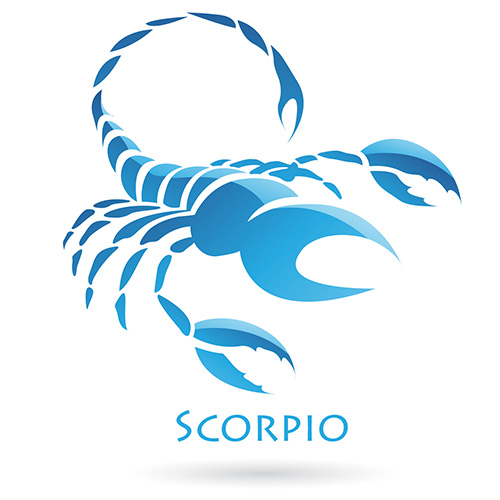 Generally, Scorpios can be quite rigid in nature, and you, my dearest, are no exception. The Scorpio horoscope for this month, however, demands a change from you. You need to accept that change is inevitable, and there is only so much you can do to stop things from happening. You need to ensure that this month, whatever life throws at you, you will take it with open arms.
The stars reveal that positive changes in life will get you lots of appreciation from those around you. In the long haul, you will feel proud of yourself for the restraints and control that you put on yourself this month. You do not want to stay in the same place for too long, but you forget a crucial element of life. In order to leave, you do need to start preparing, so when will you begin? Waiting for the right time won't do you any good. The stars have aligned perfectly for your future plans, so take a leap of faith and jump as high as you can!
The September astrology forecast has also revealed that this month all the things that you feel like you need to improve in your life as a whole will become a reality. Love horoscope for Scorpio reveals that those people in relationships will enjoy loving each other to the fullest. Your partner will take the initiative like never before, and you will be in a good place with each other.
Sagittarius
At the beginning of the month, your curiosity will have you exploring new tracks in life. You will feel the need to innovate, create and dynamize your life. On this new moon, you will find support for a project that has been on hold for a long time. The end of September will see you making those changes.
Sagittarius's horoscope for September has revealed that you need to focus your energy on a new methodology of work with your professional life seeing growth; this is an ideal time to rejuvenate. This month, your family time is certainly going to be set aside for work-related endeavors. But as soon as you find time, you spend it in the presence of loved ones. On the main lines, September seems to be a cherished positive-natured month with no clouds on its horizon.
On the 17th of September, love will come into your life. It seems as if the stars are offering you a new life, and you are not panicked at all! You will love the surprises, and your confident energy will radiate everywhere. Up until the 10th of September, you will be required to be rigorous in your work; however, after that time, everything will fall back into place. Your relationship with your bosses, colleagues, and everyone in general, will be pleasant. People in your life around this time will be more accommodating than ever.
Capricorn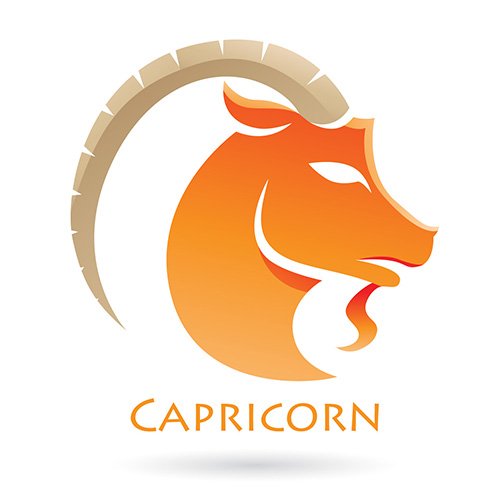 Capricorn September horoscope promises you a month that is filled with happiness and peace since you have achieved a great balance in your life. During this time, it is important for you to keep maintaining a life that is on track. Do not listen to people who impart negative energy onto your presence. Instead, listen to your gut and make the most of this upcoming month.
The new moon will see you improving a lot of things in life. You will be working at other aspects of your life with equal measures divided on every track you set your eye upon. The Capricorn horoscope for September reveals that you need not fret excessively over past mistakes but rather learn from them and grow since the future ahead is bright and beautiful.
The monthly horoscope wants you to celebrate the journey you have taken thus far in your life. You do not need to struggle with love too much because Capricorn love horoscope is in for a ride of a lifetime. The stars promise you a great month ahead to be spent with your loved ones. This month, you will go out on vacation with the intention of bonding which you have been delaying for quite some time.
Aquarius
The beginning of the month will be good for you as you start it off with a new spirit. Your loved ones will be looking forward to your company because of how contagious your positivity is, dear Aquarius. Just do not spend too much of your time and energy putting effort on someone else. Save that time to water your own soul too. Your joie de vivre is spreading this September, and the Aquarius horoscope is all in your favor.
Under the influence of certain planets, this month, you will be moving a lot! New discussions and exotic places will become your focus of attention, and with a limited attention span like yours, well, time is going to fly. The Aquarius love horoscope reveals that sweet complicity will bind you to your loved one, and all is going to go well. On domains of your work, things will start moving around the 18th of September. Your partner will try to fill your life with little surprises that will feel nice.
Before the end of the month, a small gift will await you, and you and your partner will be the ones arranging it together. For all the single Aquarius out there, there is love and seduction in the air. A person will try to charm you this month but do not totally give in to the whims and charms before their advances. Thanks to a variety of circumstances in your life, this person will soon be making an incredible proposal for you.
Pisces
At the beginning of this month, you will struggle to position yourself in life as choices from a wide array of perspectives present to you. Despite being a little unstable, your life will get better. From the 16th of September, the horizon of your life will emerge to be extraordinary. Opportunities and transformations will broaden your horizons as certain events will manifest in ways that will dazzle you.
If you have been struggling to catch up with the hectic pace of life, you will find time to treat yourself and take breaks without feeling guilty. This month you need to take time out for yourself as you delegate certain tasks in your life. Find time for hobbies, too, as new activities in your life come to the forefront. Towards the 22nd of the month, you will find the taste to invest in yourself and collaborate with people who bring diversified ideas to the table. This month give yourself time and space to figure out life.
The Pisces love horoscope reveals that the waves of relationships may get surreal to manage, and paving your way through the intricate matters of life may start seeming difficult. However, during these tough times, you need to remember that you are a bad-ass who knows what they bring to the table. With your calm nature and perseverance, you will get what you desire.
Conclusion for September Astrology Forecast
Living life at our own pace and in our own time is not easy. There are times when we want something, and the stars and planets just don't seem to cooperate. During these times, a form of guidance is one of the best things in life. This can help us navigate our life and figure out what could be done to make things better and the actions that can complement our way of life. If you are ready to explore the possibilities that exist at the tip of your fingers, if you are determined to change your life, then let the stars guide you on a journey for a lifetime. Bonne Journee!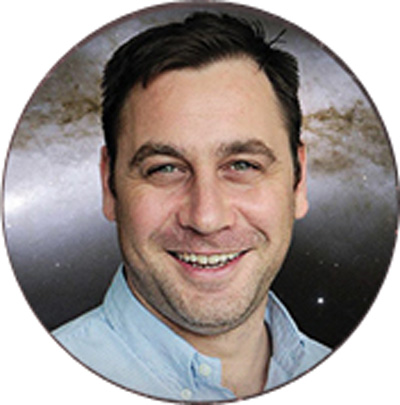 About the Author: Jahben is a 3rd generation intuitive and has spent two decades studying various divinatory art forms. He has devoted his life to learning and has been trained by some of the finest healers, psychics, and mystics of today. Jahben is committed to his clients and has helped thousands clarify their life purpose, obtain healing remedies, and consistently provides intuitive guidance. Find out more about Jahben and how you can gain personal wisdom through his intuitive & interpretive gifts by visiting his website here at Jahben.com